Since many days, an online news portal which calls itself liberal, neutral and secular has been rampantly spreading lies against Narendra Modi and his followers. The new portal which claims to have been established to bust the lies of BJP has now been caught red handed in their own fake story.
This news portal ran a malicious campaign against every right wing portals and especially Postcard.news after we exposed people like Arundhati Roy, Siddharath Varadarajan and many lutyen clans. The fake news portal more than providing news, spent 24 hours maligning right wingers and and spreading fake stories against them. Their idea was to counter the social media and online news portals which are literally exposing the cruel deeds of anti nationals and terror supporters.
Later it was found that the man who started the fake news portal was none other than the son of a lawyer-activist called Mukul Sinha, who defended Shorabuddin, the terrorist who was killed in an encounter in Gujarat. His son Pratik Sinha is the one who started the fake news portal AltNews which is well known for its hate articles against Narendra Modi.
Few days back there was an incident in Muzaffarnagar, UP where a Hindu girl was attacked by a bunch of Muslim men who raped her continuously for 10 days, made her eat meat and forcibly tried to convert her.
This news was tweeted by a person called Anshul Saxena. But immediately the AltNews owner Pratik Sinha picked up the tweet and called it fake news spread by PM Modi supporters.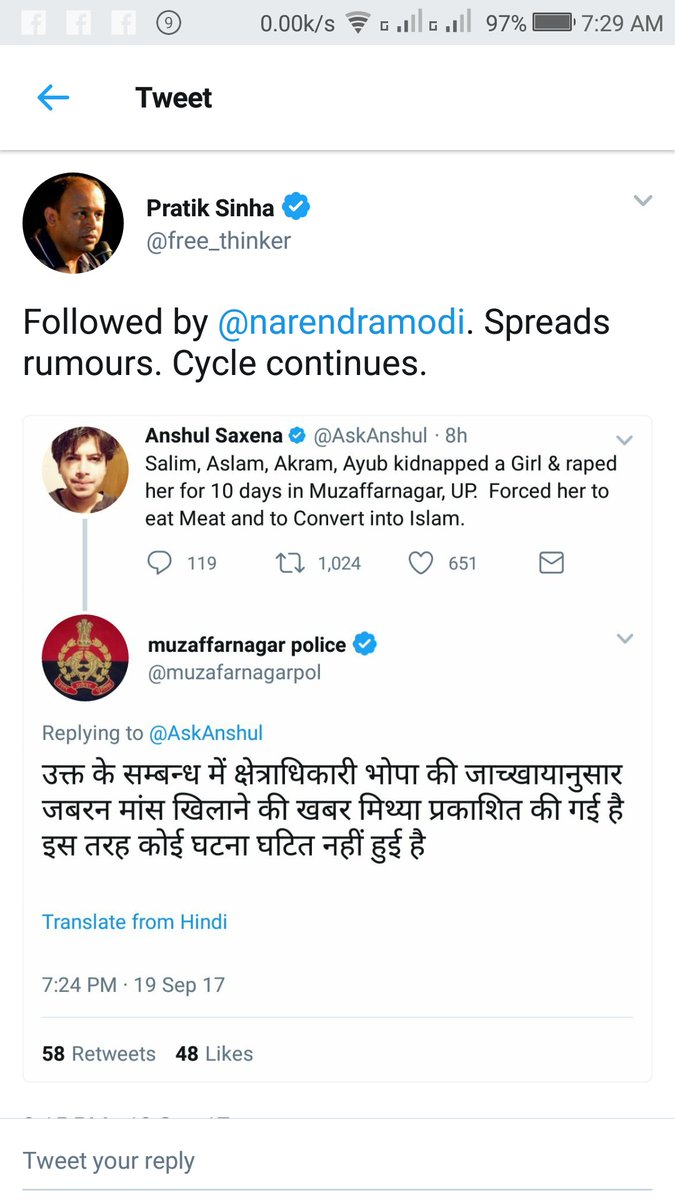 The Muzaffarnagar police without conducting any investigation declared the news was fake and tried to hide the rape incident. The AAP mouth piece and AltNews made numerous articles maligning all Modi supporters and called them hate mongers. Their intention was not to inform truth, but to malign PM Modi.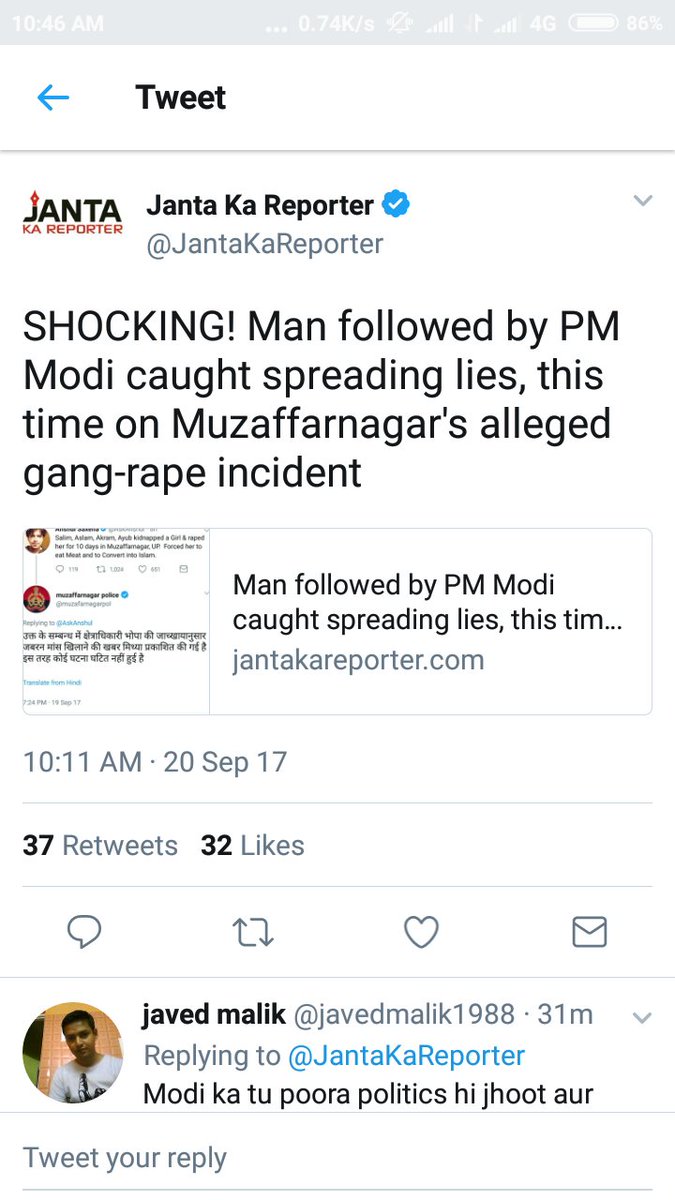 But their fake news was busted after the victim set the record straight on news channel.
Take a look!
How so called 'fake news busters' peddling agendas to change narrative, Muzaffarnagar victim sets the record straight. pic.twitter.com/ET91q9OAKp

— Rohit Sardana (@sardanarohit) September 23, 2017
If you check their portal, you will find the page filled with articles against Modi, Arnab and supporting naxals and anti nationals. There is NO ONE WORTHY news which will benefit people! Seems like they are worried about other news portals than their own!
Many times before, they have made articles only to target Postcard and other right wing portals and called them fake without providing proof.
These people start news portals and websites not to inform people truth, but to give an escape route to criminals, terrorists and anti national elements. It is better the IB ministry sets some rules for all news portals before they create some violence by spreading hate stories.
---
Aishwarya S