A picture of Narendra Modi has been doing rounds in the social media, being shared on Facebook, Twitter and forwarded multiple times on Whatsapp. The picture portrays Narendra Modi reporting to Nitin Gadkari, who is listening attentively. Other members seen on the dias are Sushma Swaraj, Lalkrishna Advani and Arun Jaitley. This photograph is most probably from a BJP meeting in 2010, when Lal Krishna Advani Ji was the senior-most and the most powerful leader of BJP. Arun Jaitley was the leader of opposition (Rajya Sabha) and Sushma Swaraj was the leader of opposition (Lok Sabha). Nitin Gadkari was the president of BJP.
Here is the photograph :
When the picture was taken (most probably) in 2010, Narendra Modi was relatively an unknown face in national level politics, with his influence restricted within Gujarat. Nitin Gadkari was considered to be much more influential in the national politics than Narendra Modi. Of course, Advani Ji, Sushma Swaraj and Jaitley were the strongest and most powerful faces of Bharatiya Janata Party. In the picture, it is evident that Narendra Modi is humbly reporting something to Nitin Gadkari, who was then the national President of BJP!
The picture has gone viral all over social media with the caption "Time is the most powerful entity". It is indeed very true. With his continuous hard work and dedication towards development, he won the heart of 6 crore Gujaratis, which propelled him to a massive majority again in 2012 Gujarat elections, opening his doors to the national politics.
His popularity transcended the borders of Gujarat and a massive public mood for Modi as the next Prime Minister elevated him to the Prime Minister candidate in 2013. Narendra Modi's hard work continued with hundreds of rallies all over India. Immaculate planning and impeccable strategy catapulted him to the chair of Prime Minister of India with a massive mandate.
Within 4 years of the photograph that was taken, fortunes have reversed with Narendra Modi, undoubtedly the most powerful person in India and the ninth most powerful person in the world (Forbes 2016 ranking).
Work hard, stay focused and be dedicated to the cause! Success is not far 🙂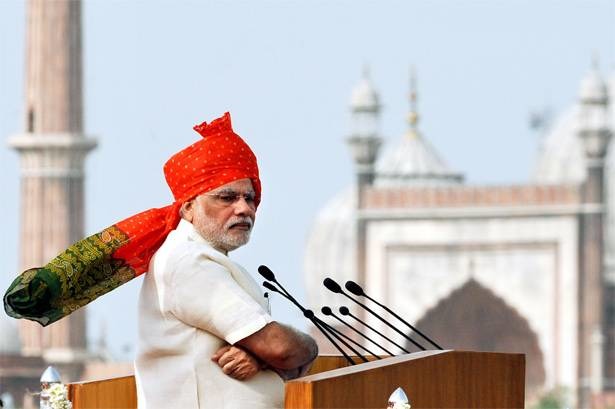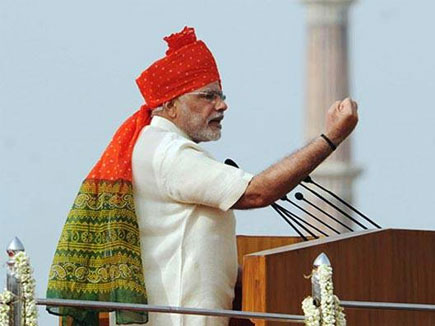 ---
Kshitij Mohan**