The 112-feet tall Adiyogi Shiva statue which was unveiled by PM Modi on February 24 this year, has been declared the world's largest bust by the Guinness book of world records. The announcement was made by Guinness on its website. Sadguru Jaggi Vasudev's Isha Foundation had set up the  bust on the outskirts of Coimbatore in Tamil Nadu.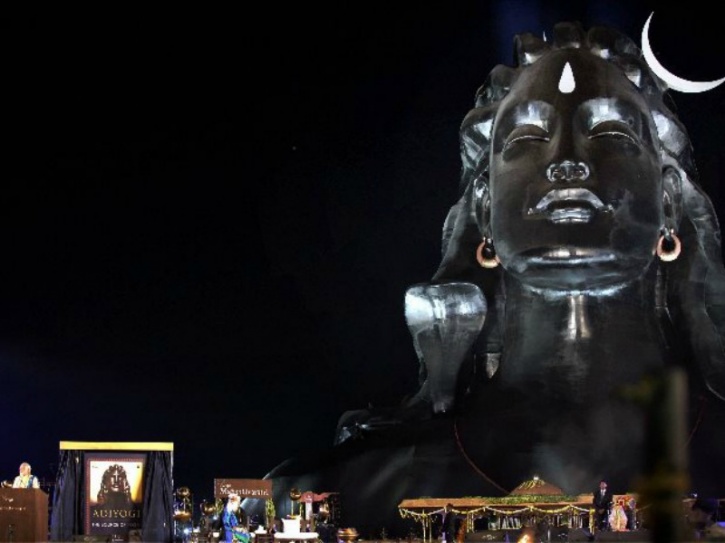 "It is 112.4 feet high, 24.99 metres wide and 147 feet long, as verified on March 11, 2017," the press release said. The bust refers to source of Yoga and symbolises the 112 methods of self-transformation that the first Yogi or Adiyogi (originator of yoga) offered, the release said.
This is the second time Isha Foundation has found a mention in the Guinness book of World records. On October 17,2006 they had entered the record books for planting 8.52 lakh saplings, the release said.
The Isha Foundation plans to set up 3 more statues of similar height across India. The face of the Adiyogi Shiva statue is made up of steel. When asked about the significance of the height of the Adiyogi statue, Jaggi Vasudev had said that 112 was a very important number as there are 112 different ways for humans to realise their ultimate potential. Jaggi Vasudev elucidated the significance of the number. "There are 112 Chakras in the human system with which humans can explore 112 dimensions," he said.
The 112 feet tall bust of 'Adiyogi' Lord #Shiva has been declared as the world's largest bust by @GWR. #ProudIndianhttps://t.co/DmBHYLJPjY

— Indiatimes (@indiatimes) May 14, 2017
Source: India Times
---
Alok Shetty