In a much commendable move Twitter has removed more than 270,000 accounts around the world for promoting terrorism in the second half of 2017, according to the company's latest transparency report.The number of accounts permanently suspended for sharing what the firm called extremist content represents a drop for the second period in a row.
EU gives Facebook and Google three months to tackle extremist content
The social network puts this down to "years of hard work making our site an undesirable place for those seeking to promote terrorism".Nick Pickles, Twitter UK's head of public policy, said: "The overwhelming majority of these accounts were detected by our own technology, with just 0.2% of the accounts we suspended in 2017 being flagged by the police."
Almost 75% of accounts were suspended before they sent their first tweet, according to the report, and 93% were discovered by tools that Twitter engineers had built.Twitter is understood to also use a combination of US and EU lists of terrorist organisations as well as research from academics and experts to identify terrorists on its network.
The number of reports of abusive behaviour submitted by government representatives also dropped amid a marked change in the type of abusive behaviour reported. Two-thirds of the 10,000 reports concerned violated rules over impersonation, with only 16% of the reports for harassment and 12% for hateful conduct. Harassment and hateful conduct each accounted for a third of reported accounts in the first half of 2017.
Only a quarter of reports of abusive behaviour submitted by government representatives were acted upon by Twitter, compared with 98% of reports relating to the "promotion of terrorism".Twitter's biannual transparency report details requests from governments around the world, but not individual users from each country.
The UK government made 760 requests for information and five court orders across the period. The US made 1,761 requests for information, the most of any government, and Turkey made the most legal demands, with 466 court orders and 3,828 requests of a different legal nature.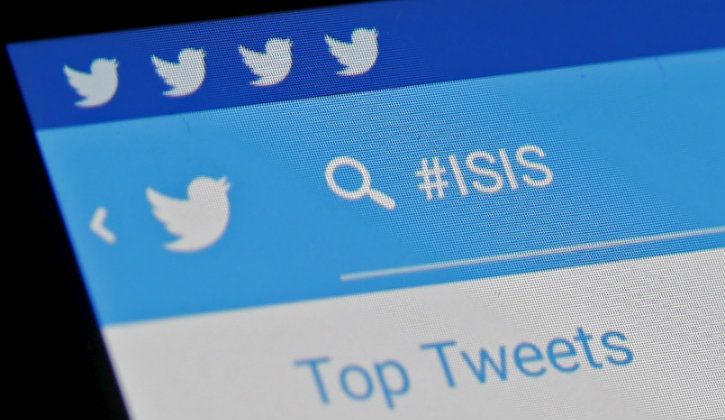 Extremists driven off Facebook and Twitter targeting smaller firms
Over the last six months the social network has removed the accounts of several high profile right-wing activists in the UK and US, including Britain First and Tommy Robinson in the UK. The move prompted accusations of censorship from the activists' supporters.
Twitter does not comment on individual cases of suspended accounts but pointed towards its rules about online abuse and hate speech when asked about the suspension of Robinson's account.
Pickles said Twitter, now working with other big technology companies in the Global Internet Forum to Counter Terrorism (GIFCT) to "drive change across the web", had permanently suspended more than 1.2 million accounts for breaking rules about promoting terrorism since August 2015.
He said: "Since GIFCT was established last summer we've worked with more than 70 companies to help them tackle terrorist use of the internet, in addition to rolling out new technology and funding research. We're encouraged by the positive results and will continue to look for new and innovative ways to expand our progress."
This move by the Social media websites seems to be a major step in order to destroy those to promote and support terrorism.
Source: Indiatimes.com
---
Kshitija