The Mangalore Muslims page which is known for its most controversial posts, has once again shown their demon attitude. Last time when Uniion minister Ananth Kumar passed away, they had made malicious posts against him mocking his death which lead to huge controversy.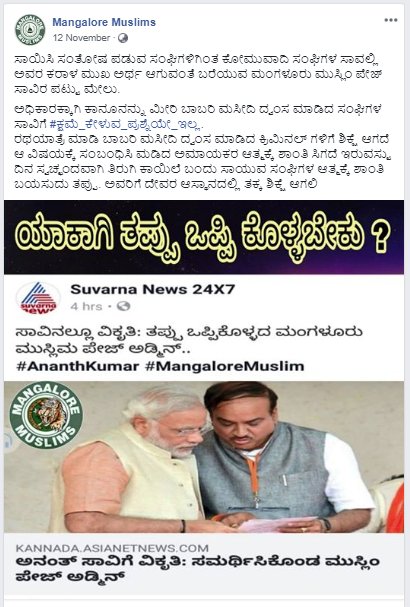 But now, they have gone to the extent of threatening journalist Ajit Hanamakkanavar who is a well known anchor of Suvarna Kannada News Channel. The page issued death threats to to Ajit after he made comments on Prophet Mohammed. The Mangalore Muslim page went on oto say that he should openly tender an apology in two days and if he fails to do so, his wife will turn into a widow and he will be a chopped and thrown on streets.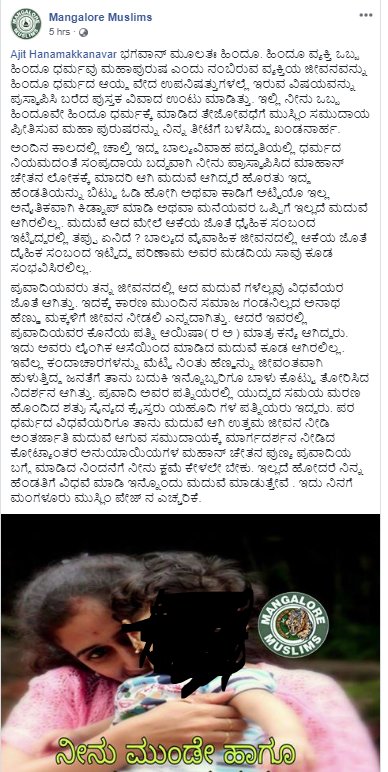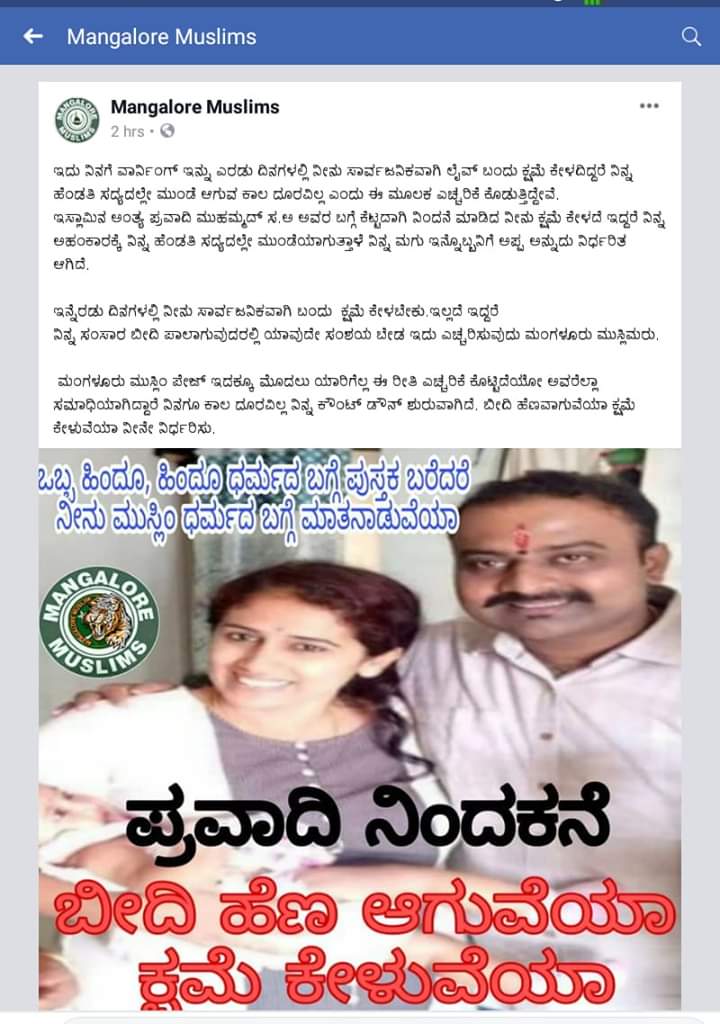 They have posted the pictures of his wife and baby on Facebook and have openly said he will be killed in two days. Following this, several complaints were filed against the Mangalore Muslims page for threatening a journalist and also spreading communal hatred. But until now, the CCB police have not taken any action against him, nor is the admin of the page arrested.
This is not the first time the page has indulged in such hate crimes, many times before the page has threatened, abused and even spread malicious information just to create communal tension in the society. But neither the Facebook, nor the police have been able to take any action.
Seems like those who say that minorities in India are under threat should see who is really scared in India and who are really dominating the society in the name of minority. It has become a fashion for few to call themselves minorities and use it as an advantage for all their anti social activities. But the failed law system in India should feel ashamed that they are unable to punish one such criminal.
Facebook and Karnataka government should answer why have they let such criminals run these pages!
---
Power Punch