Fighting an outside enemy is easy as they are mostly new to our country and protocols, but a country faces biggest threat if the enemies are within as they would know our weakness. India is unfortunate to have many traitors within the country who are more dangerous than terrorists outside.
Since the time India got independence, the Congress party has nurtured some of the biggest crooks in history who have today turned out to be the biggest threat to National security. We have Naxals and Maoists raging war against India by attacking our soldiers, innocent men and women every day. These spineless criminals have no guts to come out and hence hide themselves in rat holes. But there is another category of Maoists who wear clean clothes, expensive suits, sit in government offices, educational institutes and trigger war from within. These are Urban Naxals.
These urban Naxals are the ones who in the name of tribals, backward class collect crores of money and ultimately use it to fight against own country. These people claim to help poor people, but isolate them from every benefit and facility and ultimately use them as pawns for their illogical war. The Maoists and Naxals have literally destroyed the North East part of India since 30 years and have made sure no development reaches the area. But since the time Modi government took over in centre, the Indian army has been given free hand which has crushed the foundation of naxals in North East. This is the biggest worry they are facing and have turned desperate to end Modi Raj in India.
Joining hands with Congress, these goons have gone to the extent of breaking India in every possible way using caste politics, violence and riots. But now the police have come to know that Maoists have gone to the extent of plotting an assassination plan against the Prime Minister of India.
The Maharashtra police and the ATS arrested 5 members in the relation to Bhima Koregaon violence which happened in January 2018, during which they seized many documents that revealed the assassination plot of PM Modi. The 5 people were Surendra Gadling, Soma Sen and Mahesh Raut from Nagpur, Sudhir Dhawale from Mumbai and Rona Wilson from Delhi.
These people with Maoists links are no poor people but well educated, well settled, filthy rich urban Naxals. Take a look at their background.
1. Rona Wilson: He is from Kerala, based in Delhi and is public relations secretary of the Committee for Release of Political Prisoners (CRPP). He is a close aide of Professor GN Saibaba of the JNU, who was convicted in March 2017 for his anti-National activities against India and joining hands with Maoists. Gadchiroli sessions court sentenced Saibaba to life imprisonment and is now serving jail term.
Police claimed that after Saibaba's conviction, Wilson allegedly took over his task of "co-ordination" between Left-wing extremist outfits in urban and jungle areas of country and also the international network. While he was pursuing PhD in 2005 in JNU, he was questioned by Delhi police for his Moaists links and association with SAR Geelani, the same man who is said to have had role in 2001 Parliament attack. From his laptops were seized the letters of an assassination plot against PM Modi.
2. Sudhir Dhawale: Calls himself a Dalit activist, editor of Marathi magazine Vidrohi, Dhawale founded the Republican Panthers Jatiantachi Chawal. He was arrested before on sedition charges and for having links with terrorists. He also campaigned and launched movements in support of Maoist leader Sridhar Srinivasan.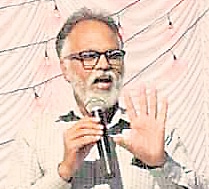 3. Surendra Gadling: Is a lawyer, based in Nagpur. He is also the general secretary of Indian Association of People's Lawyers. He started campaigns for Maoists leaders and called himself a dalit activist. He is fighting case for Saibaba who is serving life imprisonment. He had provided legal help to Kabir Kala Manch artists who had been questioned by Nagpur police in September 2013 on allegations of carrying 'suspicious' literature.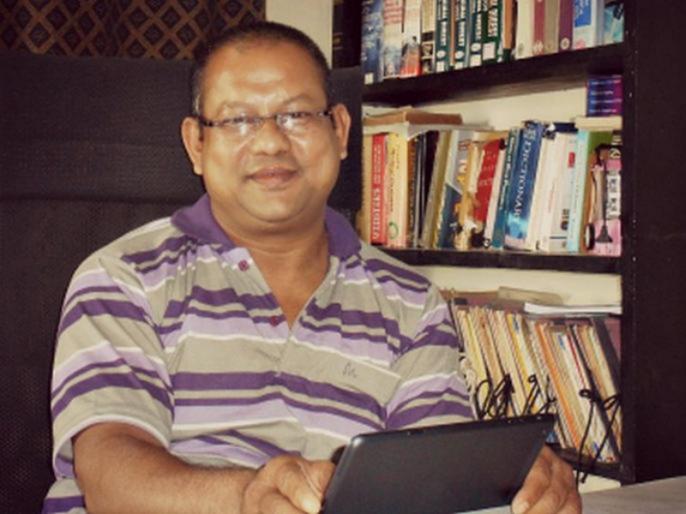 4. Shoma Sen: Shoma Sen is a professor of English at Nagpur University. Her husband Tusharkanti Bhattacharya is also said to have had Maoists links and was arrested by Gujarat police in 2010. She has been under the scanner of investigating agencies since many years for her suspicious activities with Maoists.
5. Mahesh Raut: Raut was awarded the Prime Minister's Rural Development fellowship. He is the link between the Urban naxals and ground operatives in the jungle. It is said that he was also involved in supplying weapons, funds to naxals in many parts.
In 2014, he was arrested by Gadchiroli police along with his friend Harshali Potdar, when arrested Maoists revealed their his name in links with top Maoists leaders. The Indian Express Report
So, all these people are not  misguided youths or doing it for money, but they are traitors who are willingly raging war against India. Education is something which should enlighten minds, but the twisted colonial education system in India has only helped the system produce more criminals than good.
---
Power Punch