The defence ministry said the approval for the construction of Sela Pass in Arunachal Pradesh has given further impetus to the defence preparedness.
Finance Minister Arun Jaitley has announced the government's plan to build a tunnel through the Sela Pass located at an elevation of 13,700 ft which will ensure faster movement of troops in Tawang, a strategically-located town in Arunachal Pradesh bordering China.
The defence ministry said the approval for the construction of Sela Pass in Arunachal Pradesh has given further impetus to the preparedness. In his budget address, Jaitley said the government was developing connectivity infrastructure in border areas to secure India's defence.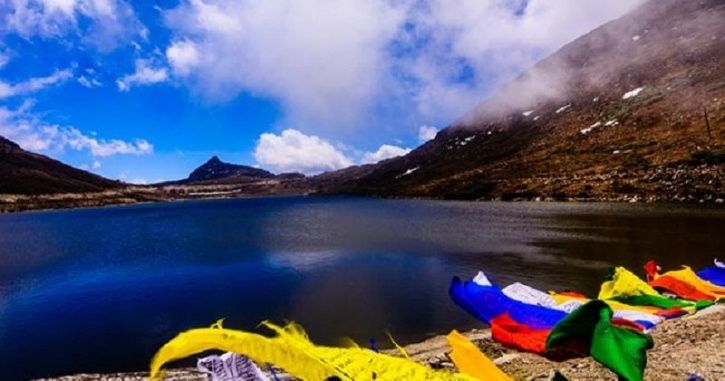 The proposal to build the Sela Pass comes amid concerns in the defence establishment over China's growing assertiveness along the nearly 4,000 km-long Sino-India border. The Sela Pass is located between the Tawang and West Kameng districts of Arunachal Pradesh and considered crucial from a strategic perspective.
"Rohtang tunnel has been completed to provide all weather connectivity to the Ladakh region. Contract for construction of Zozila Pass tunnel of more than 14 kilometers is progressing well. I now propose to take up construction of tunnel under Sela Pass," Jaitley said. "The government was developing connectivity infrastructure in border areas to secure the country's defence", he added.

Troops of India and China were locked in a 73-day-long standoff in Doklam last year after the Indian side stopped construction of a road in the disputed area by the Chinese Army. Bhutan and China have a dispute over Doklam. The face- off had ended on 28th of August.
The Indian Army has been pressing for speedy development of infrastructure along the border with China. Army Chief Gen. Bipin Rawat last month had said time has come for India to shift focus from its border with Pakistan to that with China. He had also said that the Army was focusing on improving border infrastructure to ensure speedy movement of ammunition and troops.
The standoff began after Chinese soldiers reportedly crossed into Indian Territory with road building machinery in late December 2017. Residents said that Indian security forces intercepted Chinese troops near Bishing village and seized their road construction machinery, including two excavators. The standoff between the troops was said to have taken place around the time India's National Security Adviser Ajit Doval and China's state councilor Yang Jiechi held border talks in New Delhi last year.
"The government's lethargy in developing roads and bridges in Arunachal Pradesh is encouraging China to occupy Indian land as they have already built a two-lane road to the border at many points," Vijay Taram, a lawyer and green activist from Pasighat, said.
All about Doklam standoff…
The alleged incursion comes just months after the 74-day military standoff with China at the Doklam sector in Sikkim in 2017. The Indo-China standoff went on from June to August. The Doklam plateau is located near the tri-junction of India, Bhutan and China. Both Thimphu and Beijing claim it as their territory.
Beijing and New Delhi had both maintained that troops from the other nation had transgressed into their territory. Bilateral ties were strained after the Indian Army stopped China from constructing a road in Doklam. On August 29, India announced that it was disengaging its troops from Doklam.
The Doklam standoff is just the latest of many irritants dogging relations between the world's two most populous nations. For years, China has vigorously wooed Bhutan and other smaller countries in India's traditional sphere of influence including Nepal, Sri Lanka and Myanmar.
"This is not the first time that we have a standoff with China," said foreign affairs analyst and retired Indian diplomat G. Parthasarathy predicting a period of stalemate followed by a political compromise if the tensions follow past patterns.
"China is in an ultra-nationalist mood of establishing a hegemony power in Asia," he said. "The best thing for China is to sit down and talk. "China, meanwhile, has been frustrated with India's refusal to sign onto a massive effort to build railways, ports and roads reaching from Asia to Europe and the Middle East. The project includes a China-Pakistan economic development programme aimed at absorbing as much as $46 billion in investment, most of it from Chinese banks. China also has complained bitterly for decades over India's accepting the Dalai Lama as a refugee in 1959.
http://defencenews.in/article/To-Counter-China,-A-New-Tunnel-At-13,700-Feet-In-Arunachal-Pradesh-526176
https://www.indiatimes.com/news/india/after-doklam-standoff-government-plans-to-build-new-tunnel-in-arunachal-pradesh-338921.html
---
Advithi