This has never happened in the capital of India. At least 20 police personnel are waiting outside the residence of the Delhi chief minister Arvind Kejriwal. They are now searching even corner of Delhi CM Arvind Kejriwal. The only reason for this is that Mr Kejriwal has murdered democracy and for doing this heinous act, he should resign immediately.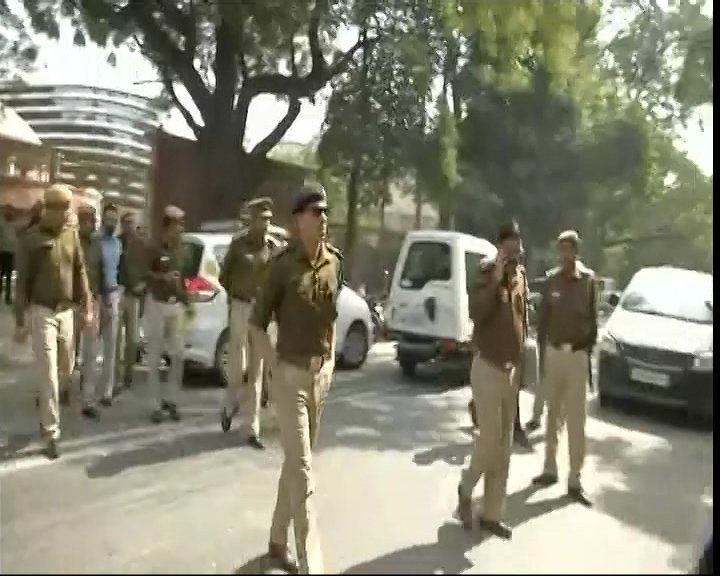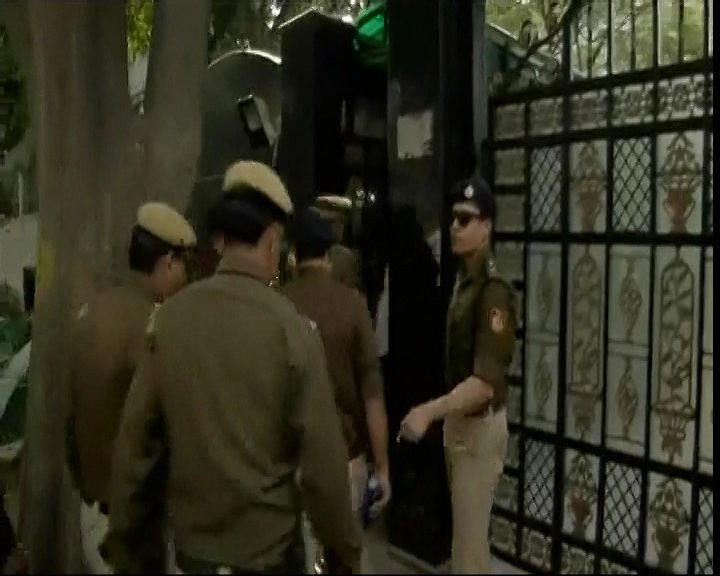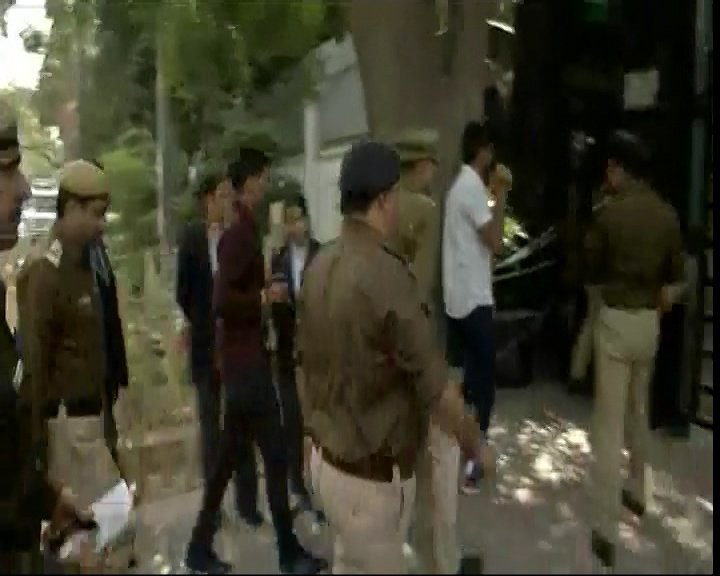 Why the Delhi Police are at the doorsteps of Arvind Kejriwal?
Delhi Chief Secretary Anshu Prakash was beaten up by Aam Aadmi Party (AAP) MLAs during a meeting at Chief Minister Arvind Kejriwal's residence on Monday (February 19th), in the presence of Mr Kejriwal. As a part of the probe, the Delhi Police arrived at Aam Aadmi Party (AAP) chief and Delhi Chief Minister Arvind Kejriwal's residence. The Police are going to retrieve the CCTV footage but the sources have now said that there is no CCTV footage at the residence of Delhi CM. Hilarious, isn't it? How can the residence of a chief minister have no CCTV footages?
When confronted, the Delhi CM didn't even open his mouth on the assault but used his year-old weapon of attacking BJP. He ranted on the death of Judge Loya and even attacked BJP President Amit Shah. But this man didn't have the guts and courage to give clarification on the goondaism of his party leaders.
"I am happy that investigation is happening. I want to tell the investigative agencies that they should show courage to question Amit Shah in Justice Loya's case"
(itni shiddat se iss mamle (Delhi Chief Secy assault case) ki jaanch ho rahi hai mujhe khushi hai,honi chahiye, lekin main jaanch agencies se kehna chahta hu ke Judge Loya ke katal ki jaanch pe Amit Shah se puch-taach karne ki bhi himmat dikhayen to desh unko badhai dega) This was how Kejriwal responded.
Who attacked the Delhi Chief Secretary Anshu Prakash?
The Delhi Police have filed an FIR on a complaint from Mr. Prakash under various sections, including 120B (criminal conspiracy), 186 (obstructing a public servant from performing the duty) and 353 (assault on public servant) against AAP's Okhla MLA Amanatullah Khan and others, reported The Hindu
Two people had assaulted the Delhi Chief Secretary-Jarwal and Khan. Jarwal was arrested by the police on 20th February while  Khan surrendered at a police station on Wednesday afternoon. What was pathetic is that the AAP tried to make it a communal issue by saying that these two MLAs are targeted as they are from Dalit and Muslim community. This is the parallel politics given by Arvind Kejriwal to India
But the media advisor of Arvind Kejriwal, Mr Arunoday tried to fool the people by saying "CM house taken over by police. Huge number of police force enters CM house without any intimation. Police Raj kills democracy in Delhi. Police spread all over inside CM house. If this what they can to do an elected CM, think what they can with poor people!!! There is minimum courtesy in democracy. Every citizen has rights under the constitution. Is it an attempt to humiliate a CM who is working tirelessly for the poor and the last man of the society?
There is minimum courtesy in democracy. Every citizen has rights under constitution. Is it an attempt to humiliate a CM who is working tirelessly for the poor and the last man of the society?

— arunoday (@arunodayprakash) February 23, 2018
CM house taken over by police. Huge number of police force enters CM house without any intimation. Police Raj kills democracy in Delhi. Police spread all over inside CM house. If this what they can to do an elected CM, think what they can with poor people!!!

— arunoday (@arunodayprakash) February 23, 2018
---
Hansika Raj