In a massive expose, the Times Now channel has accessed a secret letter which was seized by the police from the residence of Maoists sympathizers. The Maharashtra police who were investigating the Bhima Koregaon violence since 6 months, found strong evidence against Elgaar Parishad which had links with Naxals and said to have orchestrated the Bhima Koregaon violence. Based on this information the Police along with the Maharashtra Anti Terror Squad raided the houses of 5 Maoists supporters where they found scathing evidence of their connection with Maoists and terrorists.
The ATS and police arrested five people in links with violence, Sudhir Dhawale from Mumbai, prominent human rights lawyer Surendra Gadling, activists Mahesh Raut and Shoma Sen from Nagpur, and activist Rona Wilson from New Delhi. Large number of documents were seized from their place among which was a letter written by one of the Maoist commanders to an activist Rona saying that they have spoken to the Congress party members and they had agreed to extended legal and financial help to the Bhima Koregaon violence.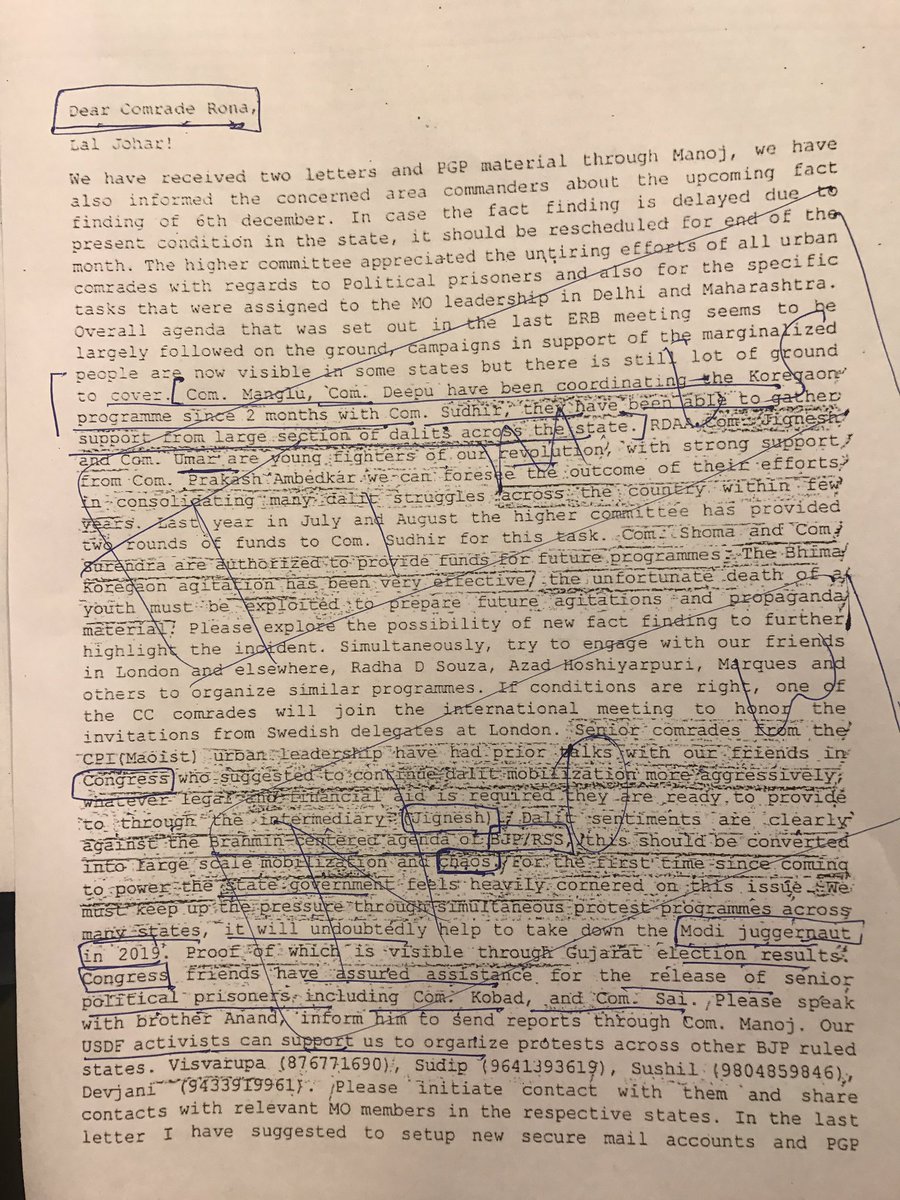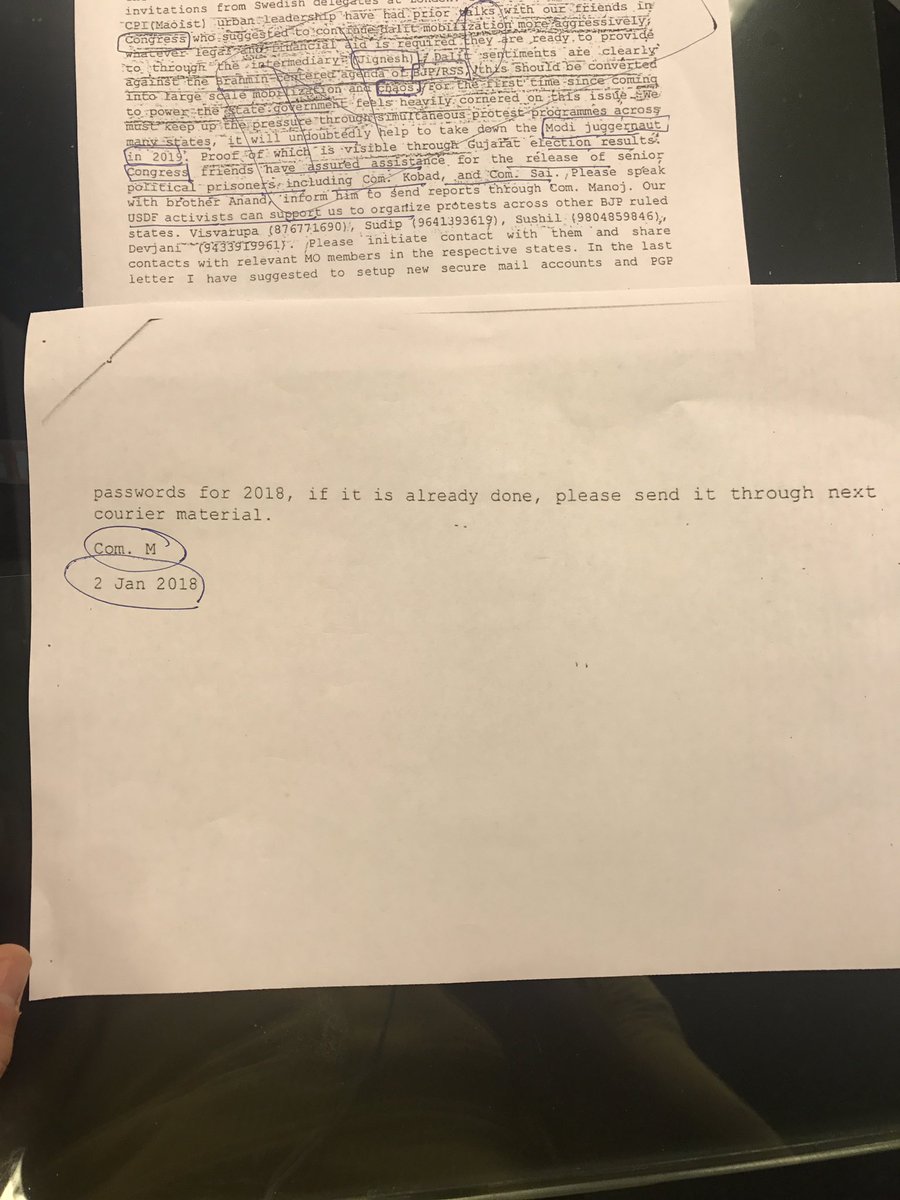 The chilling evidence shows that on every step Congress has been supporting violence and Jignesh Mevani and Umar Khalid acted as conduits between Congress and Maoists. The letter also exposed that the Congress along with Maoists and terrorists wanted to spread Fake Dalit protests in all BJP ruled states to malign the BJP government and bring down Modi government in 2019.
Following the expose, Dr Subramanian Swamy has said that he will approach the NIA to initiate probe into Congress Maoists connections. He said it was a serious matter that a National party is funding terror organisation and is inciting violence to break the country. He said once he receives the original copies of the letter, he will demand NIA inquiry into the matter.
He said that it is important that the country knows the truth about Congress role in Bhima Koregaon violence said Swamy.
The NIA needs to get into this, says @Swamy39, BJP MP #MaoistLetterNamesCong pic.twitter.com/1mgHMhA4Ap

— TIMES NOW (@TimesNow) June 6, 2018
The excerpts from the letter exposed some shocking information:
Excerpt 1: Whatever legal and financial aide that is required for the violence, the Congress is ready to provide through Jignesh Mevani.
Excerpt 2: Dalit sentiments are against Brahmin centred agenda of BJP/RSS, This should be converted into large scale mobilization and CHAOS.
Excerpt 3: Comrade Jignesh and Comrade Umar are young fighters of our revolution and with strong support from Comrade Prakash Ambedkar, we can foresee the outcome of their efforts in consolidating Dalit agitation across India in few years.
Excerpt 4: Last year in July-August, higher committee provide two rounds of funds to Comrade Sudhir to consolidate Dalit struggle and agitation. Comrade Shoma and Surendra have authority to provide more funds for future programs.
Excerpt 5: The Bhima Koregaon violence has been very effective. The death of the youth must be exploited to prepare future agitation and propaganda material.
Excerpt 6: We must keep up the pressure through simultaneous protest programs across many states, it will undoubtedly help to take down Modi government in 2019.
---
Power Punch