The state government has once again failed to provide required security for women in Bangalore on New Year's eve. Bangalore's Brigade Road, MG road which are known to gather people on New year's eve again witnessed a bunch of molesters who abused and attacked women during New Year's celebrations.
Last year too Bangalore faced massive embarrassment after women were attacked and abused on streets making the Garden city totally unsafe for women. There were more than 50 molestation incident in one night in 2017. But 2018 seems to be no different as molesters were back again yesterday during New Year celebrations. Despite deputing 15,000 police personals, they could not control the crowds and many women were sexually abused which caused tense situation for many hours.
The police arrested 6 people who were involved in the act and had to lathicharge to disperse the crowds. Few molesters went to the extent of threatening the media who were trying to cover the story.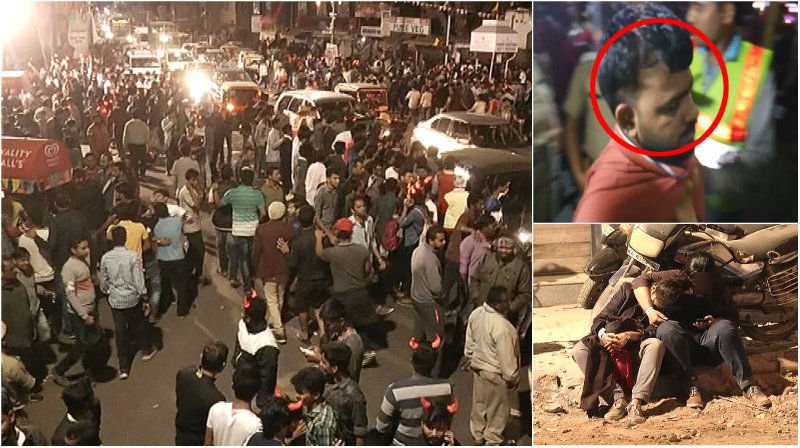 Drunkards Create Nuisance & Attack On Duty Security Cops Arrested In Bengaluru: https://t.co/Cl2xMJabVa via @YouTube

— tv9kannadanews (@Tv9kannadanews) January 1, 2018
It is a shame that despite many warnings, the state government failed to take precautions to prevent such shameful incidents. These criminals not being punished is the main reason why they do not fear law or police and continue their criminal acts bravely. Every year the number of incidents in Bangalore are increasing but there is no strict action against such people and women continue to suffer.
Here's the record of crimes against women in Bengaluru; do we need to say more? Tweet with #NewYearHorror pic.twitter.com/CTSYDha9Rm

— TIMES NOW (@TimesNow) January 2, 2017
It is not the first time that women are groped during New year celebrations and still the government continues to ignore these incidents. Last year when similar incidents happened, then Karnataka Home Minister G Parameshwar had irresponsibly said "Such incidents happen as women wear western outfit, harassment of women happen only during such celebrations as youngsters copy western style and it is difficult to regulate such incidents."
Unless the mentality of our politicians change, they would never take strict action against these criminals.
---
Aishwarya S