After a time span of 35 years, the PM Modi government now decides to increase the axle loads after taking into consideration the qualitative and quantitative changes in National Highways as well as reforms in heavy automobiles. The maximum load carrying capacity of all new heavy vehicles will increase by 20-25 % leading to Global Standards.
And this brilliant move by the Government would help in reducing logistics costs, says Road Transport Minister Nitin Gadkari.
The government has made changes to regulations governing "axle loads". Prior to this, the changes were last notified in 1983 despite vast improvements in technology. "We have increased the axle load for transport vehicles. The automobile technology and road construction quality have improved considerably along with the time span and by the Central Government rule".
"We needed to harmonise our axle loads with international standards. This will help in increasing the carrying capacity of good vehicles by about 20- 25%. The logistics cost would go down by 2% due to this initiative," he said.
The decision to increase the load capacity was taken after discussions with stakeholders and the move would enable 16-tonne vehicles to carry 19 tonnes, 25-tonne vehicles to carry 28.5 tonnes and 37-tonne vehicles to carry 42 tonnes load, he added.
As per reported by the Union minister, this move will help in checking and reducing corruption and overloading which is rampant. "Advisory is being issued to states to implement the new norms and take stringent action against those violating the new loading capacity norms," he said.
"Overloading is very rampant. We need to control it. We will now enforce the overloading rules very strictly. We are also requesting the states to enforce provisions against overloading and not allow any overloaded vehicles to move till excess load is removed," Gadkari said.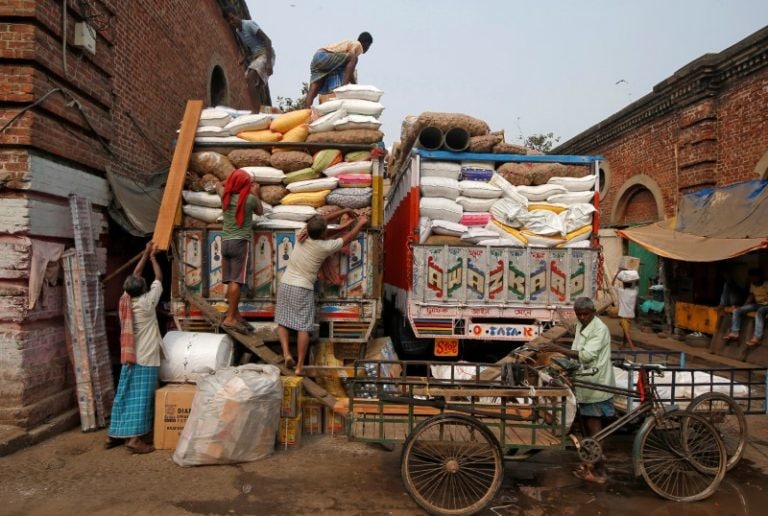 It is also a notable point that Logistics cost in India is exceptionally high and counts upto 13-14%, while compared to Developed Countries the count is about 8%.
Mahindra Logistics CEO Pirojshaw Sarkari said that "Today most trucks in the country are running with lower capacities. Their engines are equipped to carry much more and the latest move would help in capacity utilisation as well as provide a huge fillip to the logistics sector".
"Also, there was need to harmonize axel load with international standards. And we have taken this decision in line with international standards and best global practices. The decision will increase the capacity of transport vehicles and will result in saving time and fuel cost. After this, we will focus on strong enforcement to check over-loading. We are also sending circulars to state governments to enforce this," said the Union Minster.
The main motive of the Central government is considerably to keep a check on the Fuel and maintenance costs of heavy vehicles. Thus, marking the standards of Global practices including the Developed countries tactics.
Source: financialexpress.com
---
Advithi