Finally India has inked the deal with Russia to acquire the most deadly surface-to-air missile even though the United States threatened India not to sign the deal. The deal was signed between Prime Minister Narendra Modi and Russian President Vladimir Putin today.
The S400 Triumf Air Defence System deal is worth USD 5.430 Billion and is one of the world's most advanced long-range air defence systems. This deal has sent mild shivers to the Chinese because China was the first nation to buy the S-400 missile system in 2014. Now even India will have access to this lethal weapons and this makes India even more dominant in Asia.
Why United States doesn't want India to sign this deal?
United States had earlier said that India might face sanctions if it buys Russia's S-400 missiles. It should be noted that after PM Modi came to power, India has been the largest importer of weapons and that's why USA is aiming at the weapons market in India. But now due to S-400 deal with Russia, United States has faced a setback and this they are threatening to impose sanctions.
The Russian S-400 missile system India is planning to buy is considered one of the best in existence:
Presently, India has the highest threat and this weapon is a must for India, revealed IAF chief!
Yes, it is not a hidden fact that India is having the most number of enemies at present and the IAF chief had said  "No country is facing the kind of grave threat that India is confronted with. Intentions of our adversaries can
change overnight. We need to match force level of our adversaries" days ago.
Air Chief Marshal BS Dhanoa had also said "As and when the government approves it, delivery (of the missiles) will be in 24 months" while the Defence Minister Nirmala Sitharaman siad "India has maintained its sovereignty as regards to its relationship with countries. We shall maintain it in all earnestness".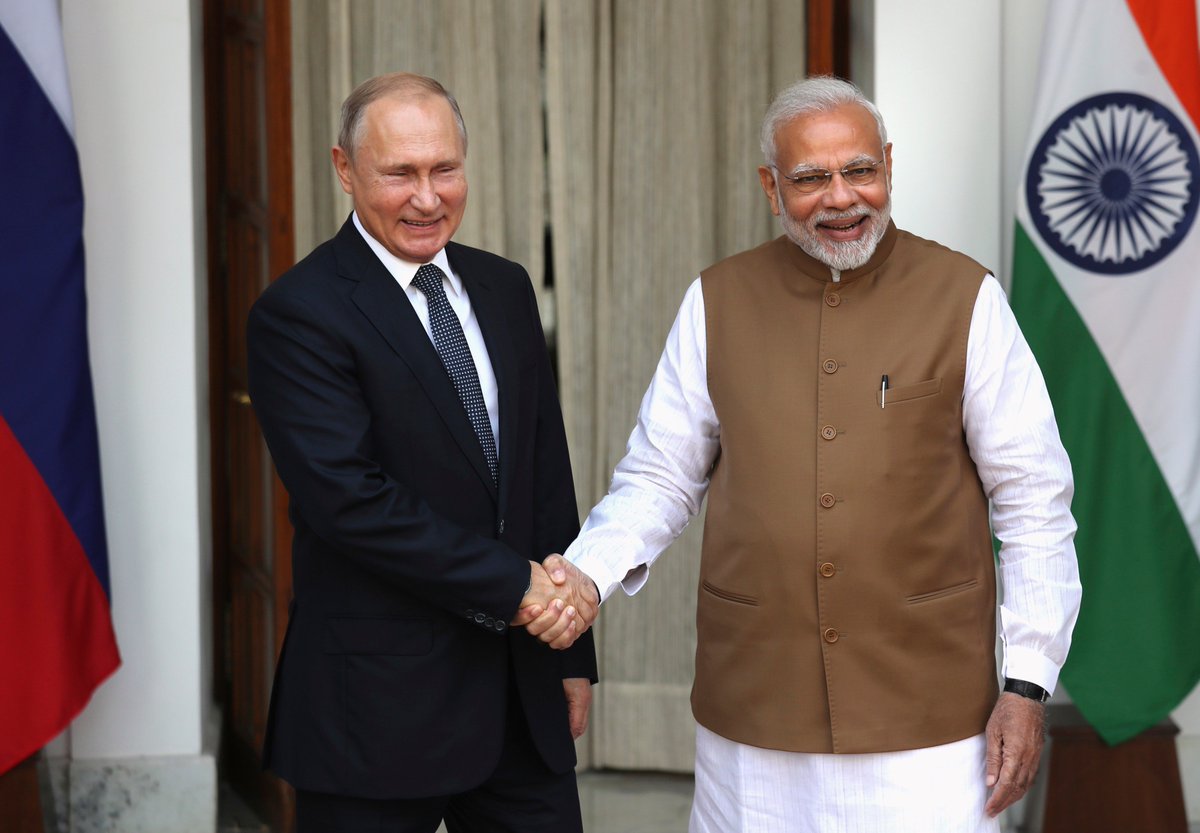 What is S-400?
"It is an air defence missile system that can take down enemies' aircraft in the sky from the surface itself. The S-400 is known as Russia's most advanced long-range surface-to-air missile defence system, capable of
destroying destroying hostile strategic bombers, jets, missiles and drones at a range of 380-km. The S-400 is an upgraded version of the S-300 systems. The missile system, manufactured by Almaz-Antey, has
been in service in Russia since 2007", said a report
Source: Times Of India
---
Hansika Raj