Many times before, people had requested the government and police to investigate every dalit attack which surprisingly is more just before elections. But the negligence of police and many government did not reveal truths in many cases.
But now an incident of dalit attack which occurred in Gujarat has been found to be fake. On 3rd October, a dalit teenager called Dignat Maheria filed a complaint saying while he was returning to home, he was attacked by few miscreants who threatened him and cut his back with a blade and asked him not to leave the place. This supposedly was in connection with some case filed against Rahulsinh and Maursinh.
Digant Maheria had filed a complaint with the Kalol taluka police under sections 135/17 and 326, 506(2) of the Indian Penal Code (IPC), and section 3(2)(5) of the Atrocities Act. The police who registered the case, formed three teams to probe the matter.
But later the police found no information on the attack and eventually came to know that nobody attacked Digant Maheria and it was fabricated case. The forensic team could not find any blood stains or blood spots in the place during investigation. The CCTV footage did not have any incident as described by Digant and the near by shop keeper confirmed that no attack took place ever.
The police who then inquired Digant, came to know that he and his other 2 friends who are minors, purchased the blade and cut themselves to  create sympathy. He then contacted the media for publicity said the boy. Digant's parents and other boys also admitted that the case filed was completely false and an NGO forced them to do so.
Dignat told police that some NGO keeps visiting their villages and provoked them to file case for publicity and fame.
This is a classic case of how NGO's in Gujarat use dalits to malign Narendra Modi and BJP. This is not just first time, but such incidents have happened numerous times and media have found it amusing to spread such fake stories. The Indian Express published this fake story and claimed BJP was harassing dalits and as usual blamed PM Modi for the incident.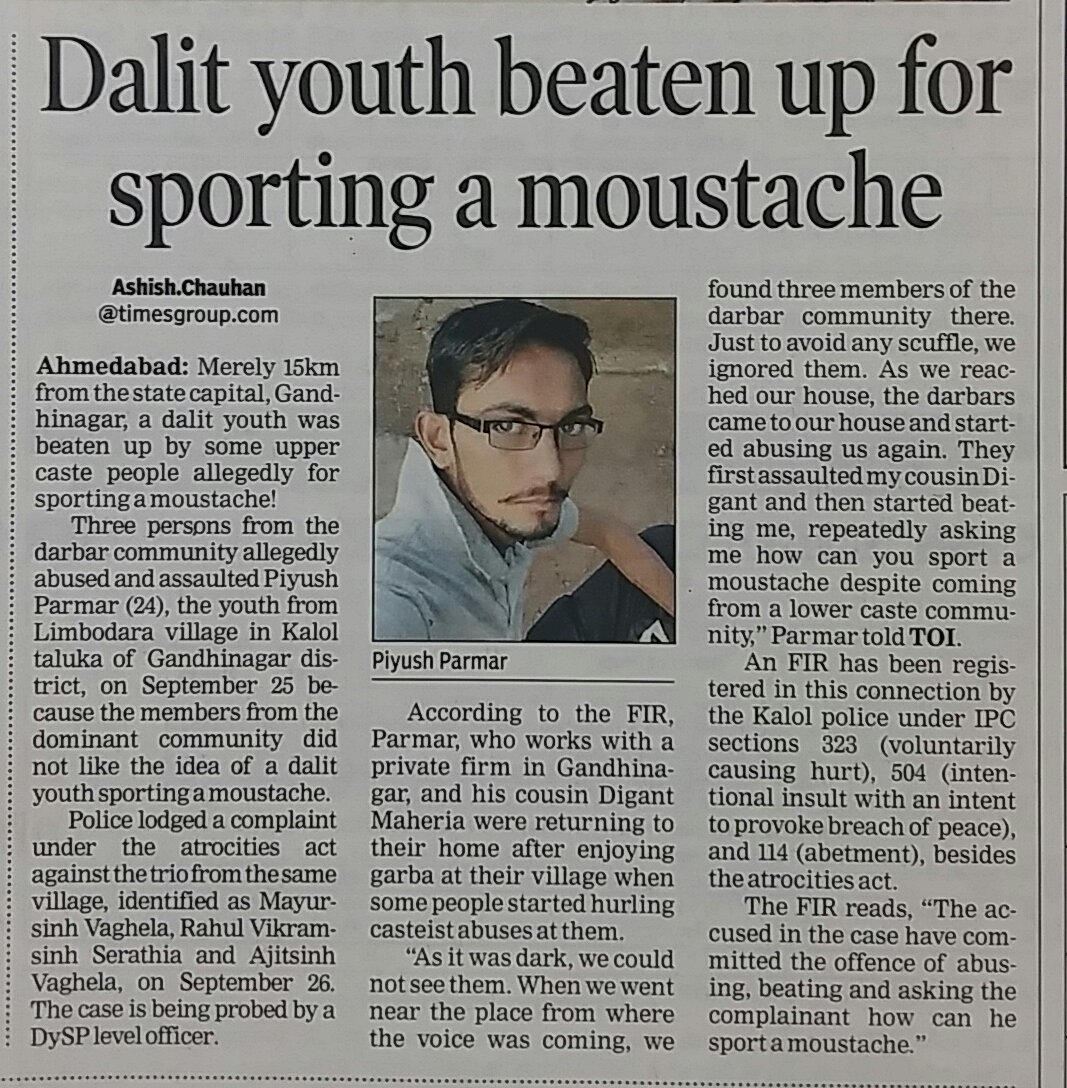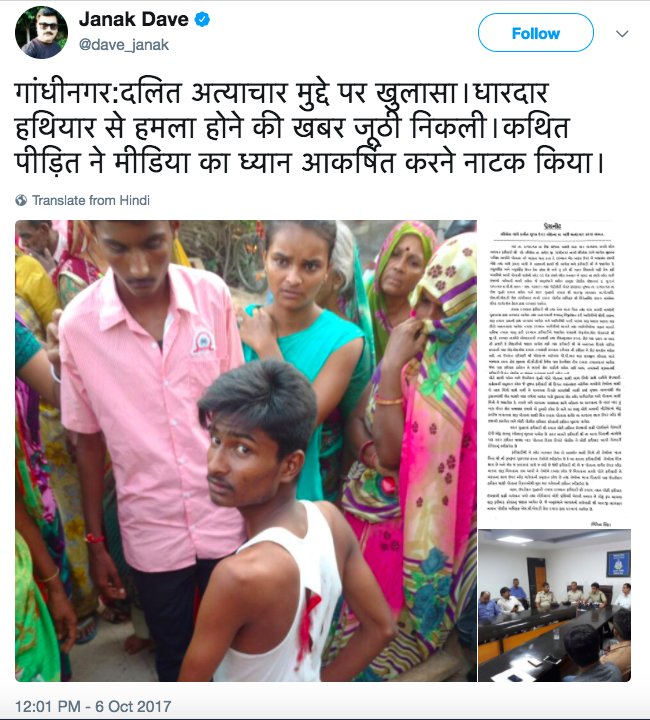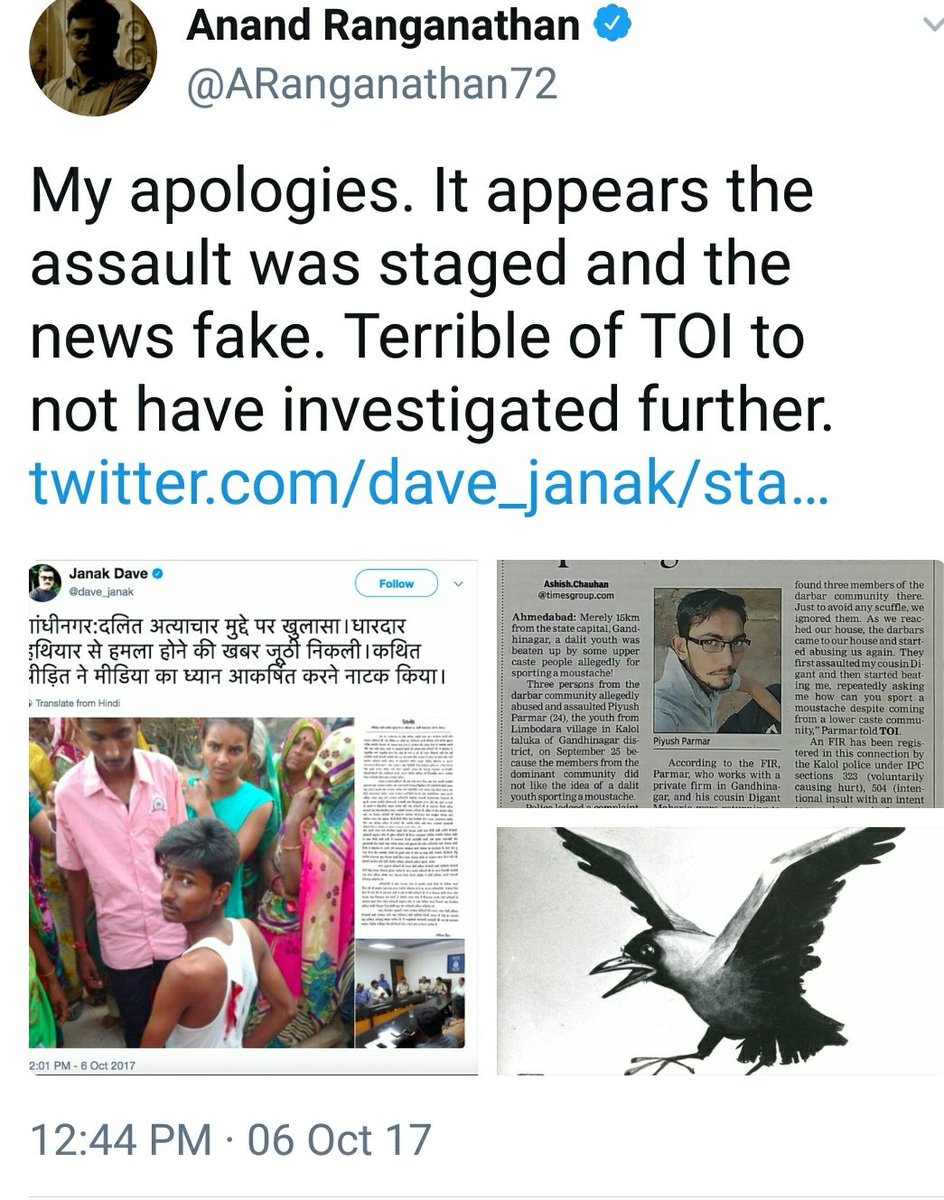 ---
Aishwarya S