India is a step away from gate-crashing into the super exclusive club of countries with intercontinental ballistic missiles (ICBMs) with the successful "first pre-induction trial" of Agni-V that, with a range of over 5,000 km, brings all of Asia and China within its nuclear strike capability.
The range of the missile places parts of Europe and Africa within reach but India's security concerns are closer home. Sources said India's most formidable missile will undergo one more pre-induction trial "within this year" before it is inducted into the Agni-V regiment already raised by the Tri-Service Strategic Forces Command (SFC) with the requisite command and control structures.
The test, the fifth of the Agni-V intercontinental ballistic missile, was made from a mobile launcher, and "further strengthens our credible deterrence," the defence Ministry said in a statement.
India has been developing its nuclear and missile systems in recent years amid increasing strategic competition with China. The test was "a major boost to country's defence capabilities," the ministry said.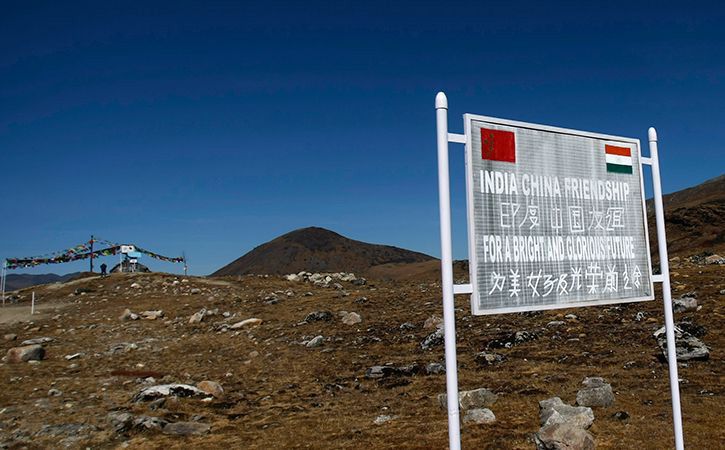 Beijing's powerful missile arsenal has driven New Delhi to improve its weapons systems in recent years, with the Agni-V believed to be able to strike nearly all of China. Tension flared last year between the two neighbours over a long-disputed section of their border high in the Himalayas. India is also increasingly suspicious of Beijing's efforts to heighten its influence in the Indian Ocean.
India is already able to strike anywhere inside neighbouring Pakistan, its arch-rival. The news comes one day after India announced that it was spending US$553 million (HK$4.3 billion) on new weapons for its border guards, including those on the borders of Tibet.
Once that happens, India will rub shoulders with countries the US, UK, Russia, China and France. While a belligerent North Korea over the last six-seven months has rattled US with tests of its two new ICBMs – Hwasong-14 and Hwasong-15 – expert opinion is divided whether they are fully-operational and deployed as of now.
In its first pre-induction trial conducted by the SFC, the 17-metre Agni-V was launched from a canister atop the road-mobile launcher from the Dr Abdul Kalam Island off the Odisha coast at 9.53 am.
The three-stage missile zoomed to a height of over 600-km in its parabolic trajectory and then splashed down around 4,900-km away towards Australia in the Indian Ocean barely 19 minutes later.
The missile's canister-launch version makes it deadlier because it gives the armed forces the requisite operational flexibility to swiftly transport and fire the missile from anywhere they want.
"Since the missile is already mated with its nuclear warhead before being sealed in the canister, it drastically cuts down the response or reaction time for a retaliatory strike … only the authorised electronic codes have to be fed to unlock and prime it for launch," said a source.
India, of course, wants a credible strategic deterrent against an aggressive and expansionist China, which has a large arsenal of nuclear-capable ballistic missiles. The SFC already has regiments of the Prithvi-II (350-km), Agni-I (700-km), Agni-II (2,000-km) & Agni-III (3,000-km) missiles, which are mainly meant to deter Pakistan from any misadventure. The Agni-IV (4,000-km) and Agni-V (over 5,000-km), in turn, have been developed with China in mind.
Source: Indiatimes.com
---
Advithi