The West Bengal chief minister Mamata Banerjee has suffered a massive blow in her failed attempt to shied the corrupts in the multi-billion chit fund scam. The supreme court has given a massive blow to her by saying that Kolkata police chief Rajeev Kumar has to appear before the CBI and cooperate with the investigation. This statement by the bench headed by CJI Ranjan Gogoi has proved that the Modi government is not misusing the investigation agencies.
On 3rd of February, the CBI officers who came to detain the accused Rajeev Kumar were heckled, grabbed by the collar and pushed into the jeep by the police of Mamata Banerjee. This was a contempt of court as the CBI officials were acting on orders of Supreme Court but Mamata Banerjee blocked their move.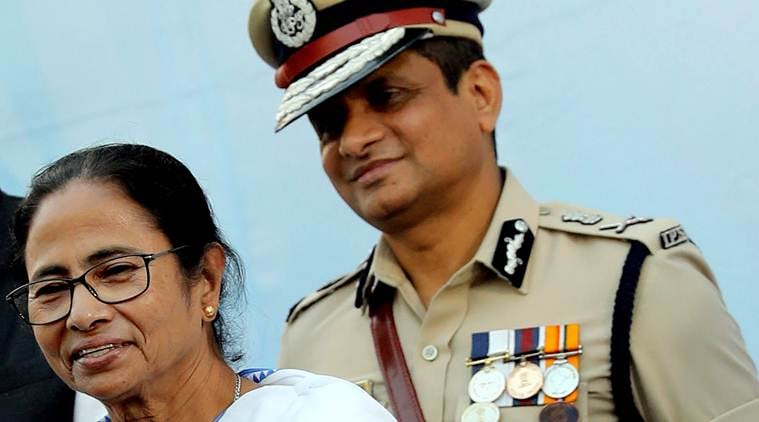 The petition filed by the CBI was heard by the three-judge bench headed by the CJI and Mamata Banerjee's government was defended by Congress leader Abhishek Manu Singhvi. The CBI had said in its complaint that the Kolkata police chief Rajeev Kumar of "non-cooperation" in its investigation in the Saradha chit funds case and said he "destroyed, destructed and tampered with the material primary evidence" while handing over the same to the agency.
Mamata Banerjee had done all trciks to save the police chief and as a part of its she sat on dharna after 13 years. This act of her reminded about the Delhi chief minister Arvind Kejriwal who had sat on dharna even after he became the chief minister of Delhi.
Hailing the Supreme Court order, BJP leader Nalin Kohli said "What is it that is so sensitive in the material that the Kolkata Police is not sharing?". He added "If the TMC wants to take on the BJP, it can do so politically. There is no need for the other things they're doing".
---
Hansika Raj