Recently, the state assembly of the West Bengal passed a resolution to rename it as Bangla from West Bengal which became a massive controversy in the Nation. But seems like the the intention behind the resolution is not just to change the name but also change the nature of the state into Taliban state.
Since the time Mamata Banerjee took over West Bengal, there has been endless riots and violence in the state against Hindus and BJP party workers. There has been more than 5 major riots in the state in which Hindus were targeted. But no action was taken by the Chief Minister who is immersed in appeasement politics and do not to go against the minorities.
The recently concluded panchayat elections was a living example to show how the TMC goons hijacked the entire elections process preventing BJP candidates from filing nominations. They hijacked poll booths, threatened people against voting for BJP. The worst case was how two young boys  lost their life for supporting BJP. But this doesn't stop there as more than 20 BJP workers have been mercilessly killed in West Bengal and still there has been no action taken against culprits.
Now another incident has been reported from Bengal where the Mandal committee secretary of the BJP has been brutally murdered. The incident happened in Mandir Bazar of South 24 Parganas was hacked to death by miscreants on Friday night. The leader has been identified as Shaktipada Sardar. According to India Today, Sardar was attacked by unknown miscreants while he was returning home. The goons have attacked him with sharp objects literally chopping his nose and face resulting in death.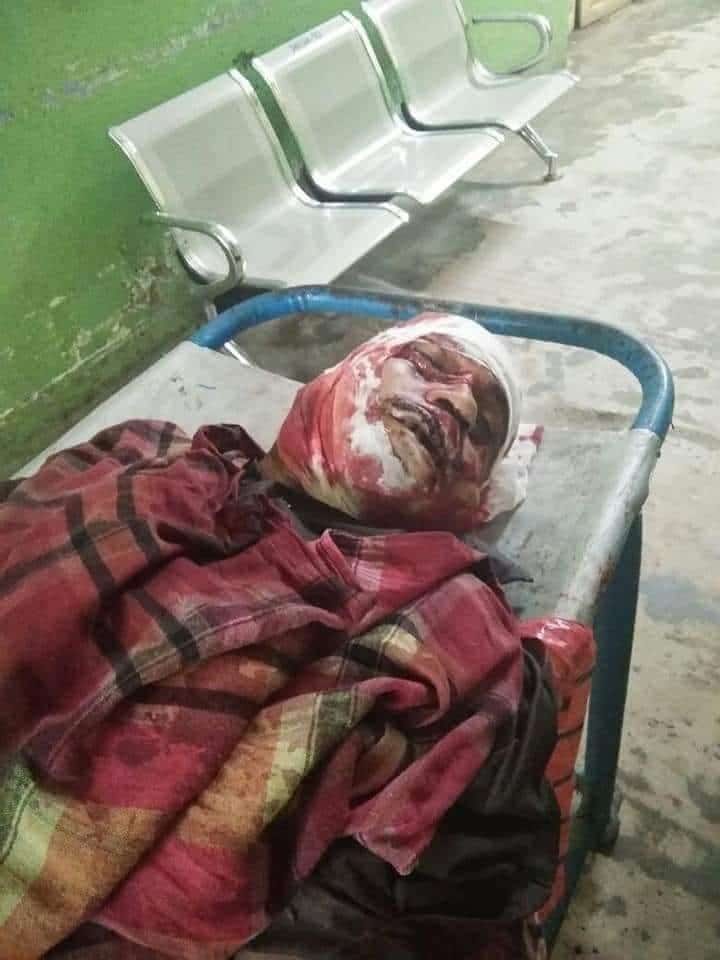 The man was left bleeding on streets and some local people admitted him to hospital, but he was declared dead. The BJP person had worked extensively in the recent panchayat polls where BJP had scored victory against TMC. It is now being suspected that the attack may be a revenge against the BJP by political parties who lost the elections.
Mamata Banerjee who speaks about intolerance and saving democracy should first look into her own state which is being dragged down by goons and jehadi elements transforming the state into Taliban land. Before calling herself a secular women, she has to answer if secularism means letting Hindus get murdered, letting jehadi elements rule the state?!
Is the real face of secularism?!
---
Power Punch