Since the Congress-JDS alliance government was formed in Karnataka, there was a allegation from them that the Bharatiya Janata Party (BJP) is trying to poach their MLAs to form government. But BJP never poached its MLAs, in fact they were only eager to join the BJP.
But the parties within the grand alliance have started to poach their "friends". In a big blow to the Congress-JDS alliance in Karnataka, JD(S) General Secretary Danish Ali has joined hand with Bahujan Samaj Party (BSP).
Why this move holds importance is because until few days ago, Danish played the role of negotiator between Congress and JDS to finalise the seat sharing ratio in Karnataka. After discussion with Rahul Gandhi, it was decided that Congress in Karnataka will fight in 20 seats and JDS will be contesting in 8 seats.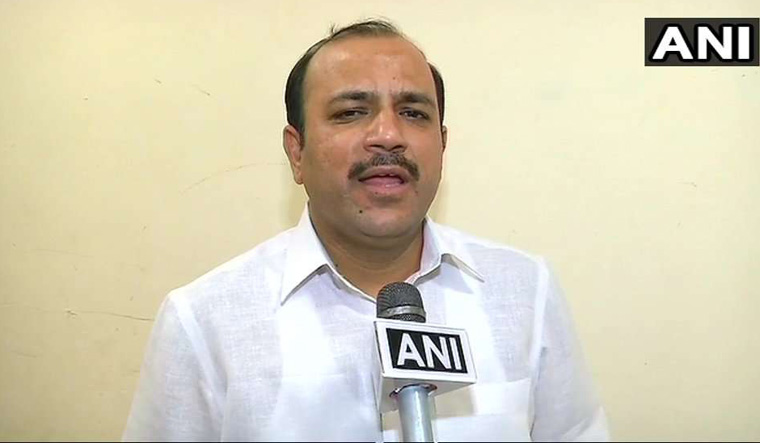 Danish Ali was very close to JD (S) supremo and former PM Devegowda. Since 22 years be was with JD (S) and was the party face in Delhi, but his sudden resignation has conveyed the message that all is not well within the grand alliance.
Earlier Danish Ali had stirred controversy after he said that former president Pranab Mukherjee was being awarded the Bharat Ratna as he had visited the RSS headquarters in Nagpur and had described Sangh ideologue KB Hedgewar as the "son of the soil".
After joining BSP, he said "JDS doesn't have a large organisational structure in UP. Despite all my efforts I could not have raised it (JDS) in my 'janmabhoomi, my 'karmabhoomi'….The way in which there is a threat to constitution today, it has become essential to use our energy with a strong leadership".
Danish Ali joined BSP in Lucknow and he was welcomed by senior BSP leader Satish Chandra Mishra who said "We are very happy that Danish Ali left JDS and joined our party today. We welcome him wholeheartedly. His addition will definitely strengthen our party's public base".
At one end, Mayawati's BSP is poaching the leaders from the grand alliance but at other end the leaders of BSP are joining BJP. Recently, 15 top and influential BSP leaders had joined the saffron party in Uttar Pradesh.
---
Hansika Raj