Arvind Kejriwal corruption story has tuned more ugly with Kapil Mishra disclosing more shocking information against Kejriwal.
Kapil Mishra who was sacked after he revealed Delhi CM involvement in massive tanker scam, had claimed earlier that kejriwal had taken a bribe of Rs 2 crore from Satyendra Jain, Delhi health minister. Satyendra Jain was charged with many corruption and money laundering case by the CBI recently.
Kapil Mishra who dared kejriwal to come out and face charges has now again made startling claims that Kejriwal's close aides were involved in turning black money to white. He revealed that massive amount of black money was turned white and was spent on foreign trips.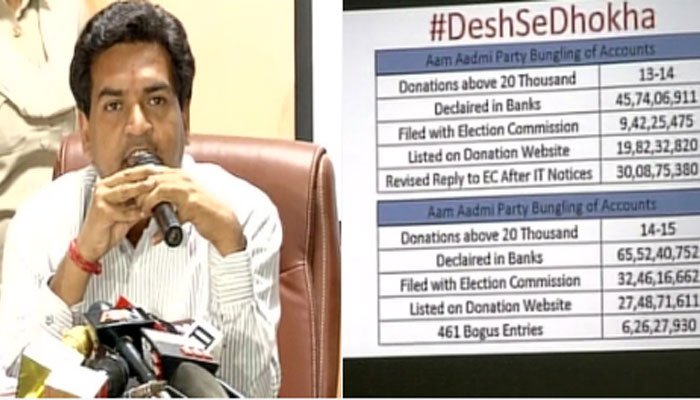 He said, Kejriwal received dubious donations from shell companies in crores to convert black money to white. He produced proof and documents in the press conference and alleged that Kejriwal had given fake and falsified documents to Election Commission on donations.
He alleged many MLAs close to Kejriwal had invested huge money in Shell companies and they had turned donors to AAP. He said that he will go to the Central Bureau of Investigation (CBI) with the documents tomorrow.
Kapil Mishra who is sitting on a fast, alleged that doctors were forcibly trying to take him to hospital by giving fake health reports. He said on the orders of Satendra Jain, doctors gave fake reports claiming his health was deteriorating after fasting and hence wanted to take him away from the dharna site. While the doctors of Ram Manohar Lohia hospital said his health was perfectly fine, few doctors under Satyendra Jain wanted to take him away.
---
Aishwarya S