"India Has Maximum Women Pilots in the World: says Jayant Sinha"
"Their passion for work, their excellence on the job and the change they have brought has taken them to the top of the game. They are changing the rules every day- And that's women power".
Jayant Sinha said this is a testimony of the contribution made by women to the aviation sector. "India is the country with a maximum number of women pilots in the world, be it in Air India or Indian Air Force. This is a testimony of the contribution made by women to the aviation sector and also by the country to their careers," according to Minister of State for Civil Aviation Jayant Sinha.
"While the presence of women has contributed to the progress of the aviation sector, their support is still needed to strengthen the area," he said.
The minister told this while he was addressing the gathering at golden jubilee celebrations of the India Women Pilots Association (IWPA).
Sinha also suggested that the traffic problem in the country can be addressed if the sky area is "utilised". The traffic problem can be dealt if we decide to go vertical and utilize the sky area. It happens in many countries," he added.
According to these ladies, there is no discrimination based on gender but the greatest hurdle that remains is to convince a fellow male colleague of one's potential. One of lady Captain remembers her initial years in 1980. "I was a young lady in my 20's and all the line pilots were men in their 40's, they were very apprehensive about my abilities, it's only after a few flights that everything became normal," she says.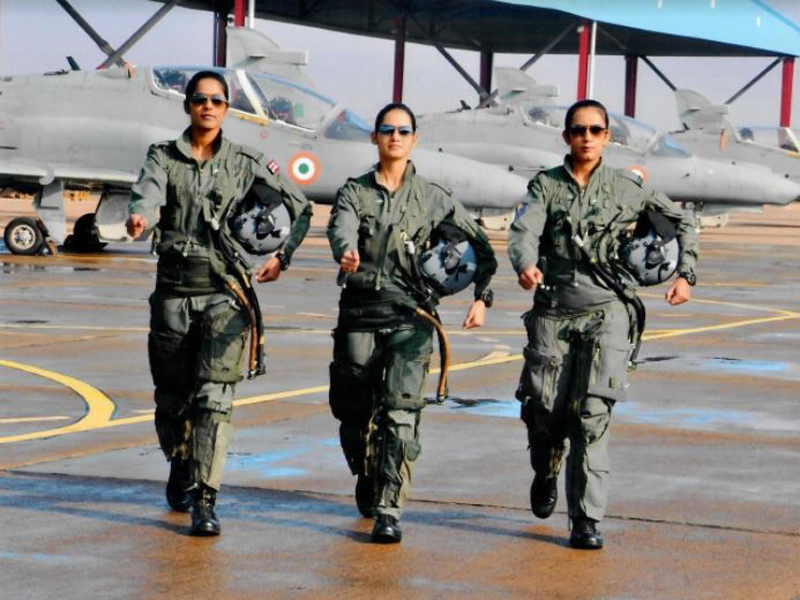 But amidst the heroic tales, pilots point out that family pressure and archaic rules still make it difficult for a woman in the sector as compared to men.
According to the rules, after pregnancy, women have no choice but to work at a ground job and they can't even fly immediately after delivery. Once a pilot or cabin crew member's pregnancy is confirmed, they are grounded throughout the maternity period on medical grounds.
"The 135-day maternity leave is far too less than required. A woman pilot is grounded throughout her pregnancy and she can't fly immediately after delivery. I had to take 18 months' leave without pay, what about single others who don't have anyone to support her," asks a woman pilot.
Maternity also impacts the path of career progression of a woman pilot. If a woman is called for a commander training course and if she can't attend it due to pregnancy, it's a long wait before her turn comes up again. If a woman takes a year's leave, her hours of flying experience also suffers. "We fall behind our male and female counterparts in terms of flying hours," a lady pilot says. Women pilots also say that long, erratic work hours and staying away from loved ones is an emotional stress.
Despite the hurdles, women pilots say that they have no regret of choosing the profession. "We are seeing more and more women in the profession, the environment has also become more favourable," says Harpreet Singh, chief of flight safety at Air India and president of Indian Women's Pilots Association (IWPA)
However, these hurdles have not stopped these women from flying to greater heights of success. They have proved to be as equal as men pilots. A salute goes to these brave ladies…
Source: https://www.indiatimes.com/news/india/indian-women-flying-high-as-country-now-has-maximum-women-pilots-in-the-world-338687.html
https://www.ndtv.com/india-news/india-has-maximum-women-pilots-in-the-world-jayant-sinha-1789729
---
Advithi