In a shocking incident, a Hindu temple has been totally ransacked by the communal goons. The barbaric act of the radicals took place in Australia where the goons smashed more than 30 statues of Hindu gods at the Barathiye Mandir Temple in Sydney's Regents Park on 14th October, Sunday.
When the worshipers visited the temple when on Sunday, they were shocked to see the temple into flames. What was heart wrenching was that the holy statues were strewn across the floor and smeared with ghee. It is calculated that the damage over $50,000.
The radicals were so brutal that after smashing over 30 idols of Hindu deities, they scribbled the word "JESUS" on the temple wall. "Vandals broke instruments, covered the room with paint, smashed items and even scribbled the word "Jesus" on a wall" said a report.
"We never expected anything like this to happen in Australia. We are still in a state of shock and it's very hard to describe what's happened" said the Head priest Pundit Paras Maharaj.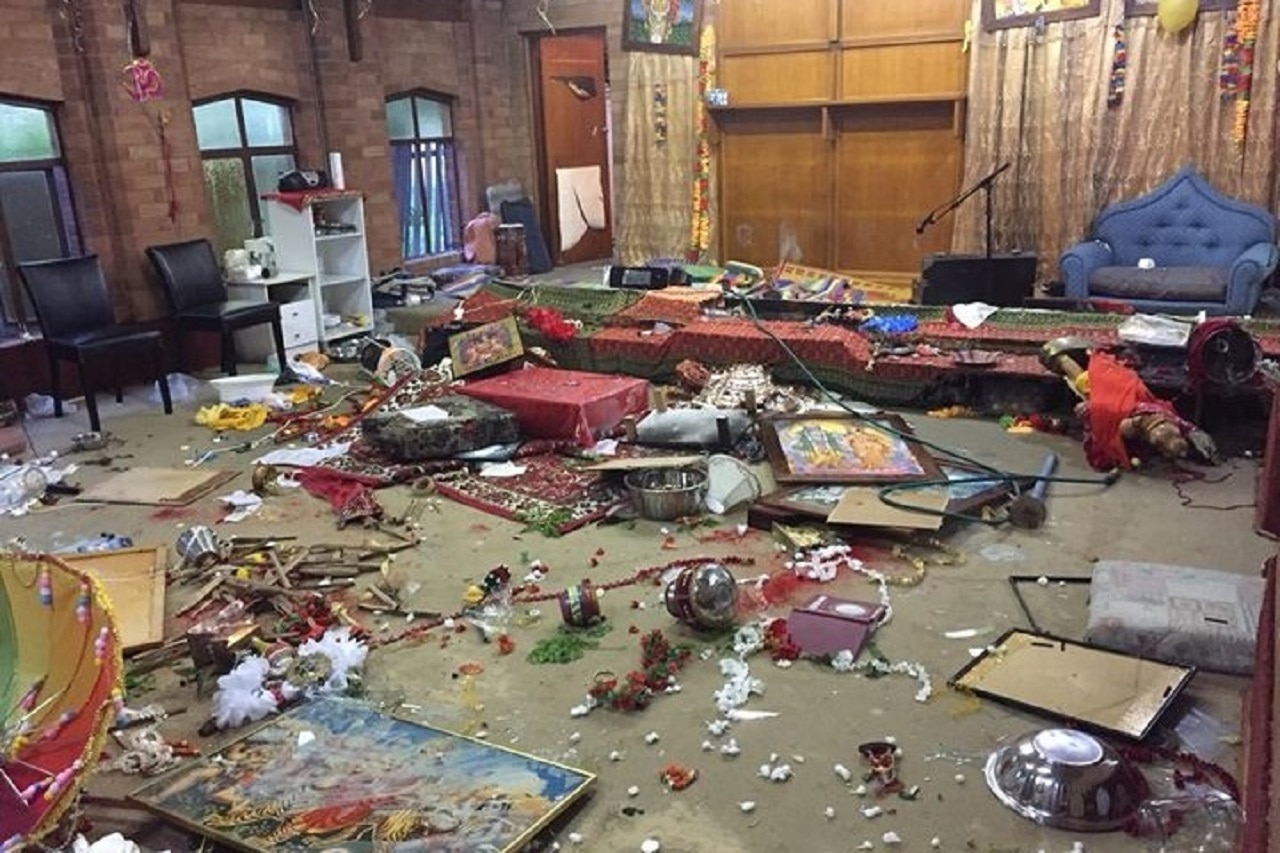 A worshiper named Shivani Kumar said "saw flames through the windows and she was a bit confused as to what was going on and she thought maybe the prayers had already started or something like that".
The devotee added "but then she saw a young girl running out of the temple and grabbing a hose and bringing it inside, and she got really scared, and being an elderly lady she was confused and she didn't really know what to do, so she waited for another couple to come and they alerted the police".
Temple president Indrajit Rai said "We walked in first and thought maybe they came in to rob for money, and then we saw that the statues were broken, there's no money in the statues. We realised … they came in just to destroy the place".
While the police are investigating into the matter, Hindu Council of Australia's Surinder Jain said "they do not know who has done it but it has caused a lot of pain and anguish to devotees".
Source: Sbs.com
---
Hansika Raj