Soon after the exit polls were out, the next calculation among the political pandits was on which Congress-ruled state government will collapse? Whether it is the Karnataka, Madhya Pradesh or the Rajasthan Government. Looking at the current situation, Congress-alliance governments is extremely shaky in Karnataka and Madhya Pradesh.
In Madhya Pradesh, the Bharatiya Janata Party (BJP) wrote a letter to the Governor of Madhya Pradesh demanding special assembly session, claiming that the Kamal Nath government is in the minority. Hours after this move sent a shock wave to the Congress party, yet another shock has stunned the party.
Now, senior Congress leader Roshan Baig has dropped a massive bomb by urging the Muslims to join hands with the NDA. There are rumors that few of the Congress lawmakers are all set to join BJP after the 2019 Lok Sabha results, and now speculations have begun that even Roshan Baig might be in the list.
Roshan Baig told the media in Bengaluru that "Well if NDA is coming back to power, I humbly appeal to Muslim brothers to learn to compromise with the situation".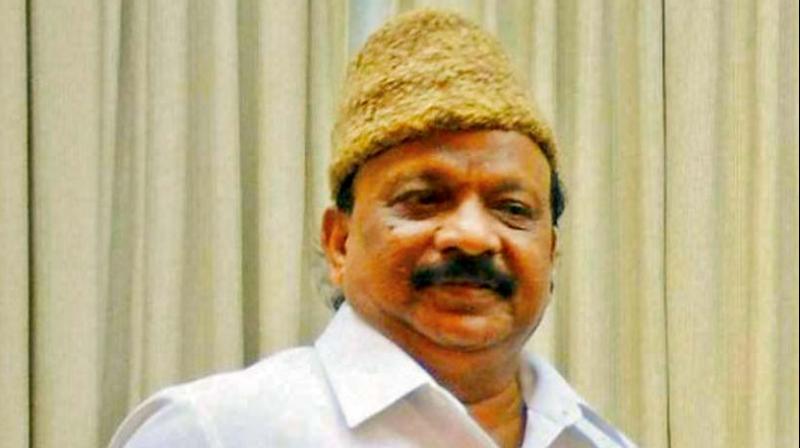 Slamming the Congress party, he added "If needs be, (Muslims) must join hands. We must not remain loyal to one party. What happened to Muslims in Karnataka? The Congress gave just one seat".
He not just slammed the Congress party but also threatened to quit the century-old party because of the way he is treated. He said 'If needs be, I will do it because we (Muslims) cannot remain in a party with disgrace. We live our lives with grace and dignity. Where we will not get respect, we will not want to remain there. If someone makes us sit with love and affection, we will sit with them".
Roshan Baig also expressed his anger against the state Congress leaders and corned KPCC President Dinesh Gundu Rao for the current condition of Muslims in Karnataka Congress. He said "I hold Dinesh Gundu Rao for conducting a flop poll campaign. Moreover, CLP leaders who were flying high in the sky should come to terms with ground realities".
This statement had even put the Karnataka chief minister H D Kumaraswamy in trouble.