For 30 years, the North Eastern states have been either ruled by CPM and Congress. But this time the BJP has made a historic surge in the North Eastern states. The 3 states which went to polls in February saw a close contest between the Congress, BJP and CPM.  But the results have shocked and surprised everyone as the BJP has made massive inroads into the North Eastern states demolishing the Congress in Nagaland and Tripura and BJP has set a neck to neck contest in Meghalaya.
According to latest development…..
NAGALAND
The NDA is ahead in Nagaland with
BJP+             18
Congress       1
NPF               14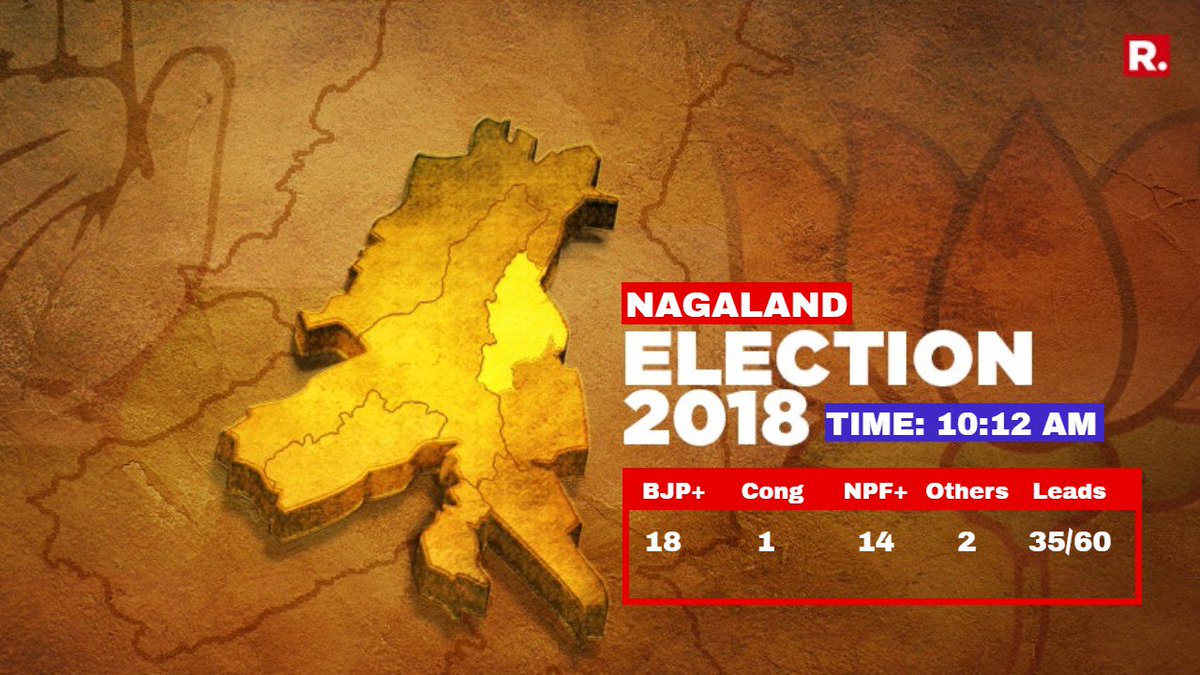 TRIPURA
CPM+            28
BJP               31
Congress      0
MEGHALAYA
Congress              20
BJP                         7
NPP                        16
(NDA alliance =  BJP + NPP)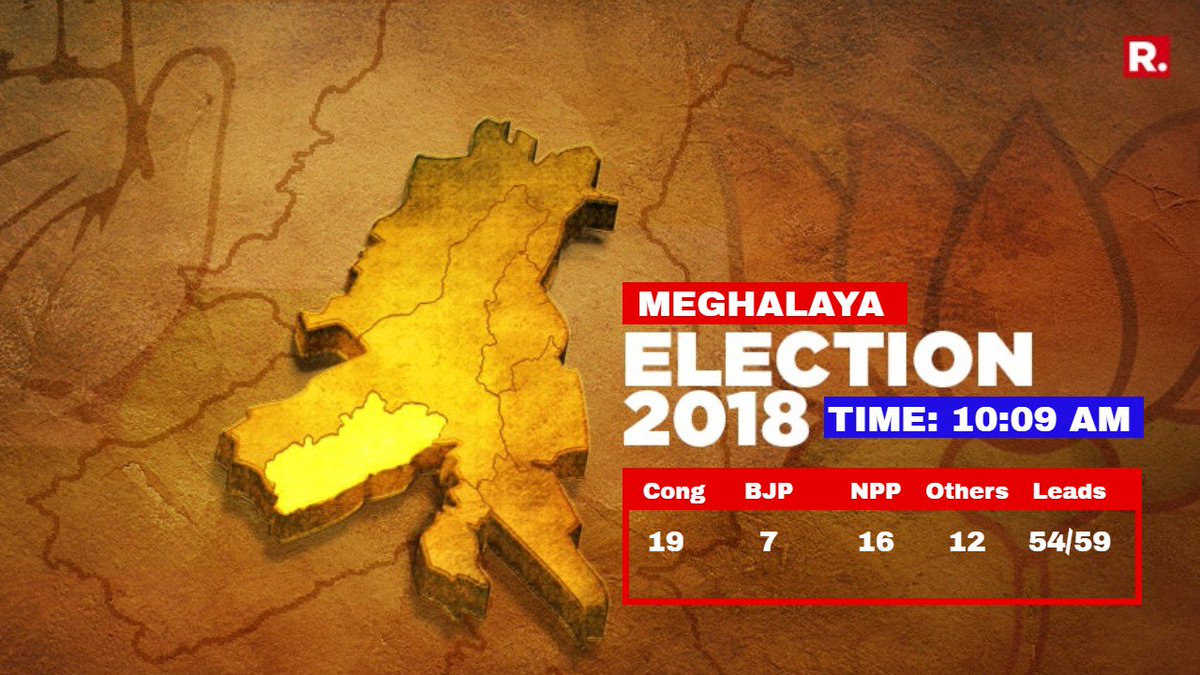 This is not just a wake-up call to Congress, but an indication which shows the country no longer believes in the Gandhi- Nehru family and first family is inching towards a historic wipe out.
Currently, Congress is only active in North Eastern states and Karnataka, but now it looks like the North East states as well have thrown out Congress.
---
Aishwarya S