BJP came to power in Assam saying they will deport each and every illegal Bangladeshi Muslims out of the state. Now, the BJP is all set to accomplish the promise made by them. The population of Assam state is 3.12 crores as per the 2011 census out of which there were more than one crore Muslim in the state.
Muslims are in majority in almost 9 districts of Assam according to 2011 census and it's said that this was due to the Bangladeshi Muslims who are illegally staying, the Muslim domination had increased.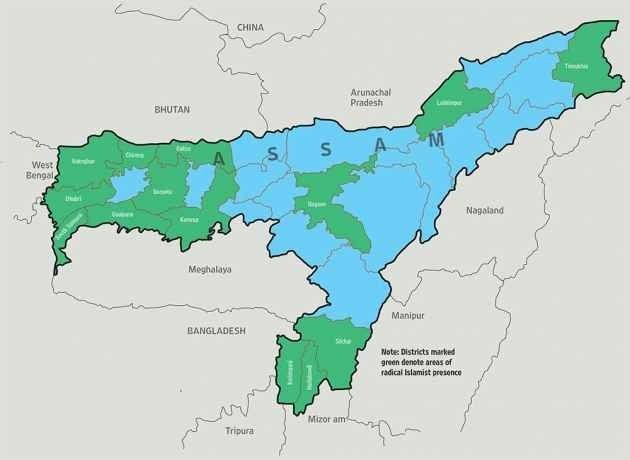 Why "National Register of Citizens" has created a sensation in Assam?
National Register of Citizens in Assam has been published with names of 1.9 crore people as state's legal citizens.
3.29 crore people had filed an application for NRC out of which 1.39 crore people couldn't make it into the list.
The Registrar General of India said that schedule to publish the next draft will be decided as per the guidelines of the Supreme Court in April, 2018.
The process of filing the applications had ended in May, 2018 and a total of 6.5 crore documents were received from 68.27 lakh families across Assam.
Even after the second draft if the names are missing then its said that the government will take up necessary actions to deport the illegal immigrants.
Why is this a game-changer?
Most of the national security arises due to the illegal residents of Bangladesh. These are radicalised and have direct links to terror organisations like ISIS. Few of the political parties gave them even voters ID and Aadhar Card. Due to this, the politicians deliberately weakened the national security laws as a sign of gratitude.
Once the illegal residents are deported out of the nation, all the security-related problems with drastically reduce. "The NRC is being done to identify illegal Bangladeshis residing in Assam. All those whose names do not figure in the NRC will have to be deported. We're taking no chances and hence all security measures have been taken". This is what Assam's finance minister Himanta Biswa Sarma had to say.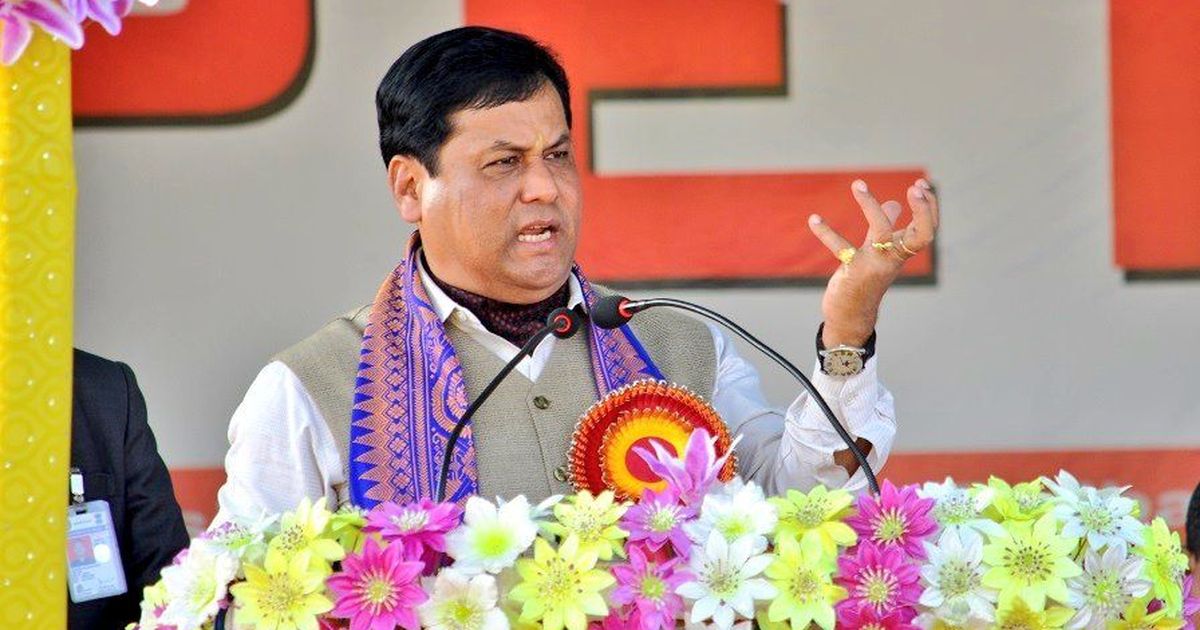 What Registrar General of India (RGI) Sailesh said?
There is no need for anyone to panic. Other names are in various stages of verification. As soon as the verification is done, we will come out with another draft… Substantial progress has been made, but still, lots of work need to be done.
This (NRC) is unprecedented. I doubt if there is any other country in the world having such a complex methodology to determine the citizenship of the people.
We are working to publish an error-free draft. What time and when we will publish the next draft will be as per the Supreme Court guidance… We will be able to complete the entire process in this year.
The process to verify the names is tedious. So there is a possibility that some names within a single family may not be there in the first draft. There is no need to panic as rest of the documents are under verification.
By saying so, Registrar General of India (RGI) assured that if anyone's name is left out due to an error, no need to worry as it will be sorted out.
This is only the 2nd time in 65 years that the citizens' register is being updated. Muslim population now make more than 1/3rd of Assam!
First draft of #NationalRegisterOfCitizens ready to be published in #Assam

Assam's first citizens' list #NRC will have over 2 crore names

This is only the 2nd time in 65 years that the citizens' register is being updated

Muslim population now make more than 1/3rd of Assam pic.twitter.com/g6yIvlAP8h

— रवि कांत (@LegalKant) December 30, 2017
Was it due to Congress that the illegal Bangladeshis increased in Assam?
"1983 Indira Gandhi Congress govt passed IMDT act to retain illegal Bangladeshis in Assam 2 create the vote bank.
2005 Supreme Court said that was an unconstitutional act", said a Twitterati.
#NationalRegisterOfCitizens
?1983 #IndiraGandhi #Congress govt passed IMDT act to retain illegal Bangladeshis in Assam 2 create vote bank.
?2005 #SupremeCourt said that was an unconstitutional act.#NRCAssam#iamwithmodi #IshratJahan #AddictionFreeIndia pic.twitter.com/Wl2Y2fWHCZ

— @BM (@Bharat_Manthan) January 1, 2018
---
Hansika Raj