Adding to the Nation's biggest Scam ever, there arises another revelation on the global diamond merchant- Nirav Modi PNB Scam. Billionaire diamantaire Nirav Modi, who is now in the eye of the storm for allegedly cheating a PSU bank of Rs 11,400 crore, was raided by the Income Tax department last over suspicion of tax evasion. The I-T sleuths had stumbled upon a list of high-profile personalities who were making cash purchases from his jewellery stores.
After Demonetization, Bollywood Celebs & Politicians Made Cash Purchases from Nirav Modi Store!
Popular celebrities from the B-town as well as notable politicians are noted to have purchased jewellery and diamonds from the Nirav Modi store from Mumbai. These purchases were mainly based on cash after the demonetization act by PM Narendra Modi.
Last year, when the tax department raided companies linked to Nirav Modi and Mehul Choksi – high profile jewellers now on the run – it was looking for concrete information on a possible tax dodge by Modi, often seen rubbing shoulders with Bollywood and Hollywood celebrities.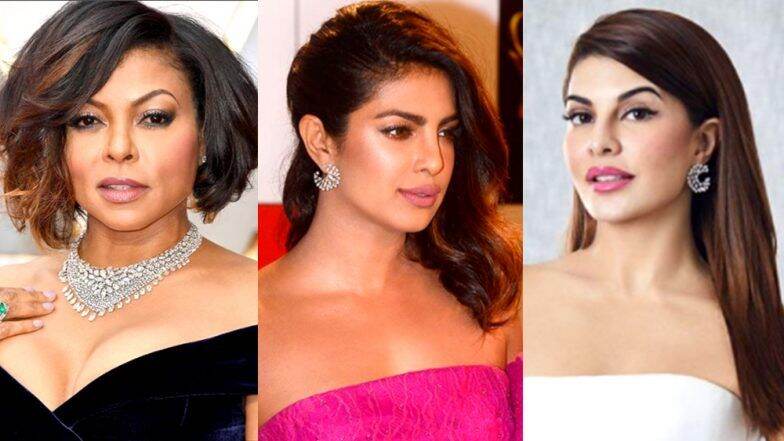 What officials stumbled on was a "virtual list" of who's who from India's glamour industry and some prominent personalities who were making cash purchases from his stores. There were also politicians about whom tax officials picked up useful information including a lawyer-MP.
The post-demonetization swoop came amid the government's crackdown on sectors where cash was regularly used to buy jewellery and high value goods. As the investigations revealed, there was indeed evidence of widespread use of cash to mask actual amounts paid.
Priyanka Chopra and Sidharth Malhotra lose face over Nirav Modi scandal
Actress Priyanka Chopra, the global brand ambassador of Nirav Modi Jewels, has not sued the billionaire jeweller although she is contemplating scrapping her contract after allegations of financial fraud to the tune of Rs 11,300 crore were made against him.
"There are speculative reports that Priyanka Chopra has sued Nirav Modi. This is not true," a spokesperson for Chopra said. "She is currently seeking legal opinion on terminating her contract with the brand in light of allegations of financial fraud against Nirav Modi." Chopra, with a net worth estimated at $28 million, signed a three-year endorsement contract with Nirav Modi Jewels in January last year. She is the only woman on Forbes magazine's top 10 highest paid Indian celebrities last year, with earnings of Rs 68 crore.
Representatives of actresses Kriti Sanon, the face of Gitanjali Jewellery's Gili design collection and Kangana Ranaut, who endorses Nakshatra diamonds, remained cautious. Gili and Nakshatra are owned by Gitanjali Gems, which is promoted by Mehul Choksi, Modi's maternal uncle who was also named in the complaint filed by Punjab National Bank.
"A part of the payment was made by cards or cheque and a large amount was in cash," said an official. Sources said it is common practice for many businessmen to pay celebrities by way of "gifts", which need to be added to their income.
While the focus is on Modi and his companies, in future, the information is expected to come handy as the income tax department builds a strong dossier before conducting searches or initiating action against tax evaders revealed in the Modi raids.
The information has seen income tax authorities swiftly move to follow up raids conducted across at least 50 premises. The crackdown is part of action initiated against several gems and jewellery firms, which were suspected to have profited after the demonetization act was announced on 8th of November 2016 and undertook large scale cash transactions.
The Enforcement Directorate (ED) on Friday raided six more premises linked to Nirav Modi in Mumbai, Pune, Kolhapur and Nagpur in Maharashtra.
On Thursday, authorities had conducted searches at various properties belonging to Modi including two residences of his and his wife Ami. Assets worth Rs 5,649 crore have reportedly been seized in the raids.
"On Thursday, we had seized jewellery, gold, diamond, precious metal and stones at a stock price of Rs 5,100 crore. The independent valuation has been started. On Friday's searches, we seized diamonds, gold and jewellery worth Rs 549 crore. The total seizure is now worth Rs 5,649 crore," an ED official.
No Clue about Nirav Modi's hideouts!
The Ministry of External Affairs said that, it has no information about whereabouts of jewellery designer Nirav Modi.
"External affairs ministry does not know where Nirav Modi is," Minister Spokesperson Raveesh Kumar said, adding that the businessman will not be able to leave the country where he is currently since his passport has been suspended.
"He will continue to stay in the country he is in. He cannot travel elsewhere after his passport has been suspended," he said. The MEA ( Ministry of external affairs) had suspended with immediate effect the passports of Nirav Modi and his business partner Mehul Choksi for four weeks.
"If they fail to respond within the stipulated time it will be assumed that they have no response to offer and the MEA will go ahead with the revocation," the MEA said in a statement.
Announcing the suspension, the statement said, "On the advice of the Enforcement Directorate, the passport issuing authority in the MEA has suspended the validity of passports of Nirav Deepak Modi and Mehul Chinubhai Choksi with immediate effect for a period of four weeks u/s 10(A) of the Passports Act 1967."
Source:
https://timesofindia.indiatimes.com/india/celebs-netas-used-cash-at-nirav-stores-raid-revealed/articleshow/62954503.cms
http://www.timesnownews.com/business-economy/economy/article/politicians-bollywood-stars-made-cash-buys-from-nirav-modi-stores-says-report/200066
https://economictimes.indiatimes.com/magazines/panache/priyanka-chopra-allegedly-sues-nirav-modi-for-defrauding-her/articleshow/62928955.cms
---
Advithi