Two years back, an articles was published in the News Laundry which was more so a complimentary article written to praise a man for using a fake name, abusing, mocking, trolling and spewing hate against Hindus. The article was on a person who was behind the facebook page Unofficial Subramanium Swamy which he called Su Su Swamy.
In the News Laundry article, they describe him as a star, wildly-popular and loving, and calls him neutral. One should be surprised at the falsified article that tries to make a troll 'An Hero' and compliments him for his achievements for spewing venom against Hindus. The article doesn't reveal his name but says he is an average middle-class person working in India and struggling hard to earn his livelihood. Whoa!…. One should get flattered by the use of words and statements.
But here is the true facts about this man who is hiding his true identity and pretends that he is neutral, secular and liberal. Getting to know about his background and his connection, one will be stunned at the level of lies that are spread by these so-called seculars to project him.
Few social media activists on Twitter and Facebook did a thorough background check of this person and got information about him from various sources. This revealed that the real name of the man who runs Unofficial Subramanium Swamy page is Mohammed Zubair. He is said to have studied BE Electronics and communication from Visveswaraiah Technological University, Belgaum, Karnataka and worked earlier in Nokia Networks after which he moved to London.
His sisters are believed to be married and settled abroad and are doing very well and his brother is studying MBBS. The emergence of Narendra Modi in 2014, gave this man an opportunity to get into the elite company of M K Venu who is the Editor of the leftist – anti-India portal THE WIRE. He used Dr Subramanian Swamy's name to get publicity. It is said he got invited by M K Venu to attend a Google training conclave in which Pratik Sinha (Son of Mukul Sinha who was the lawyer of terrorist Shorabuddin) the owner of Alt News also attended.
This man as claimed by himself is no middle class or struggling in India to earn livelihood, but leads a posh life and has a connection with many organisation which is working against India and helping Naxals and Maoists.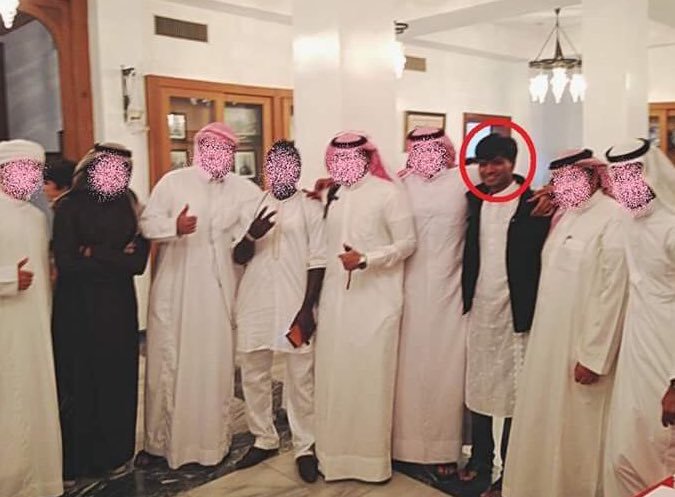 He is said to have received funding to help Pratik Sinha start Alt News which was used to attack and threaten Right Wing websites. Even today this man Zubair writes for Alt News and supports them in every way.

Similarly, funding was given to many other people like Hoax Slayer, Fake Buster.
They can all be together seen in the same picture.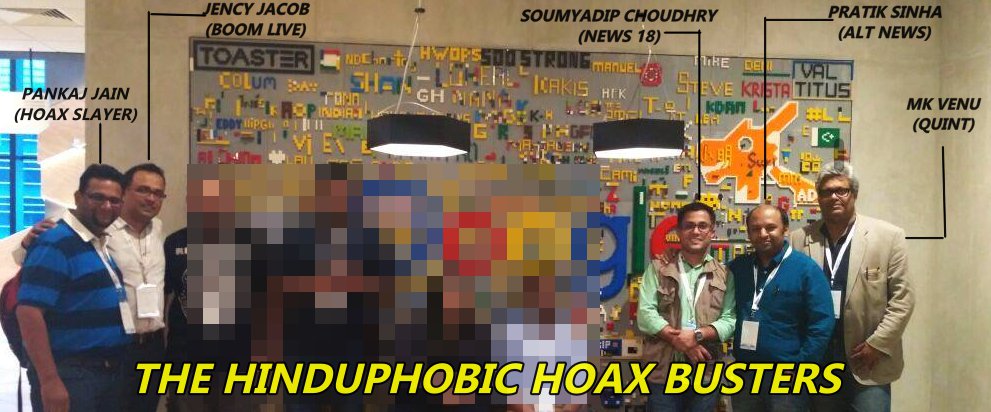 Spreading the fake news, mass targeting influential handles of BJP supporters, mocking, attacking personally, abusing Hindu culture has been their main target.
Take a look at some of the posts, Zubair posts and shares.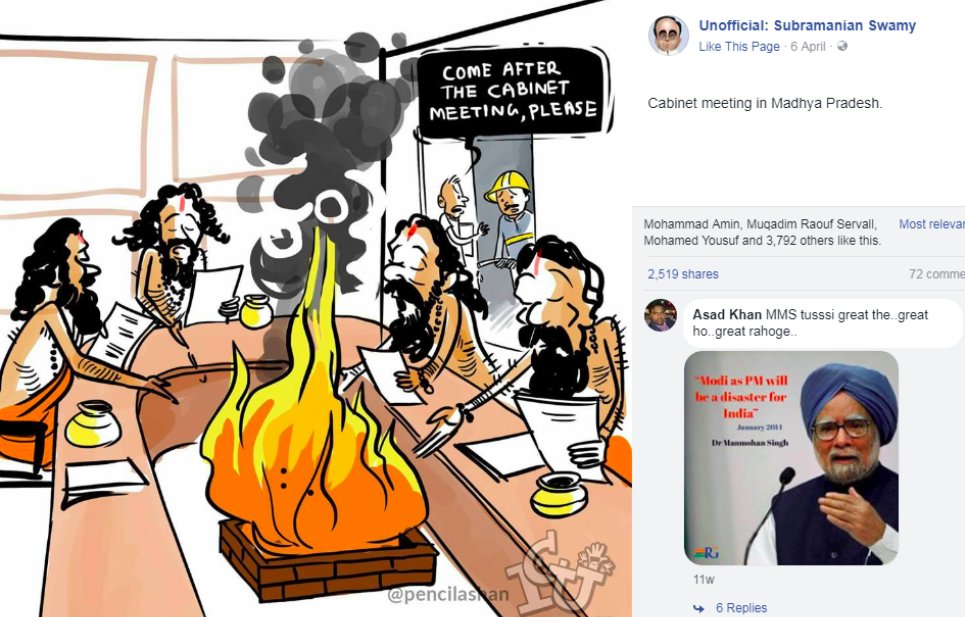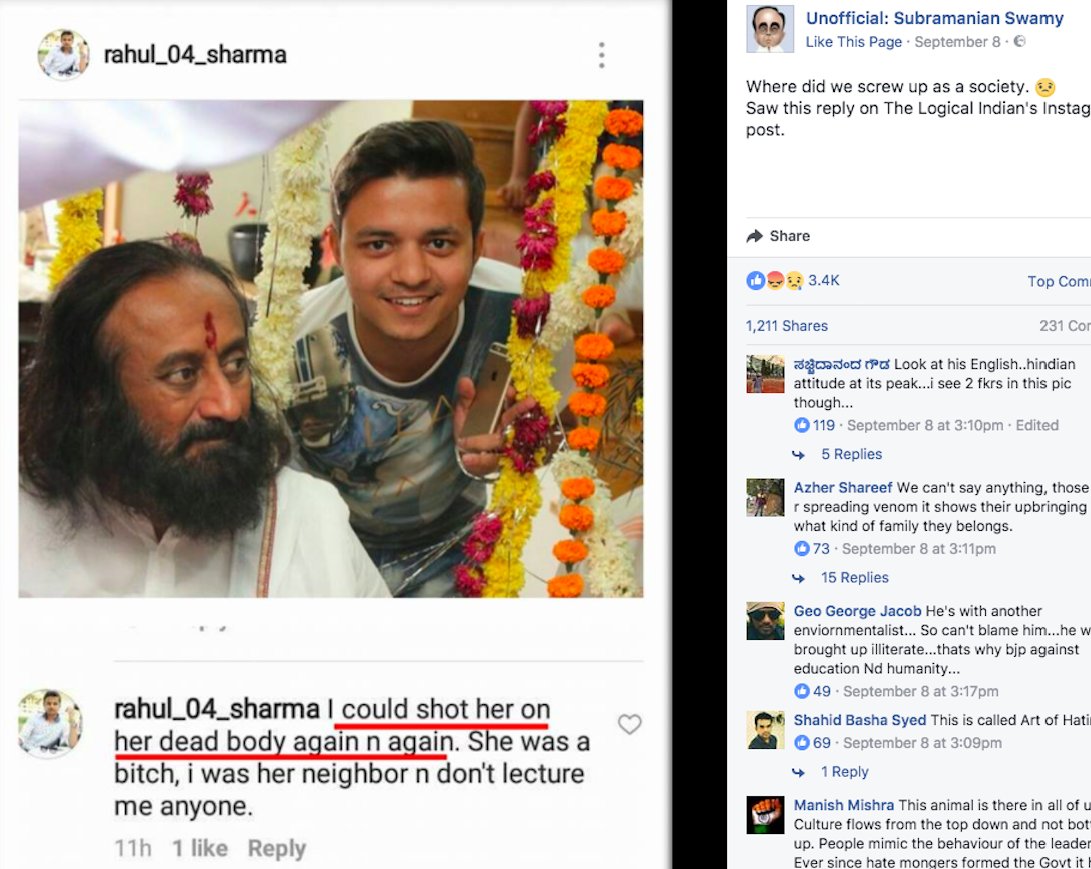 Dear @GujaratPolice, this @swamv39 has been propagating false news and inciting violence while working abroad. Despite Bhavnagar Police denying any caste or communal angle, he spread rumour that a Dalit was killed by Upper caste Hindus
Link : https://t.co/jYFMjSMFQ7 pic.twitter.com/uY1zEv6qvt

— Saffron Kerala (@SaffronKerala) June 23, 2018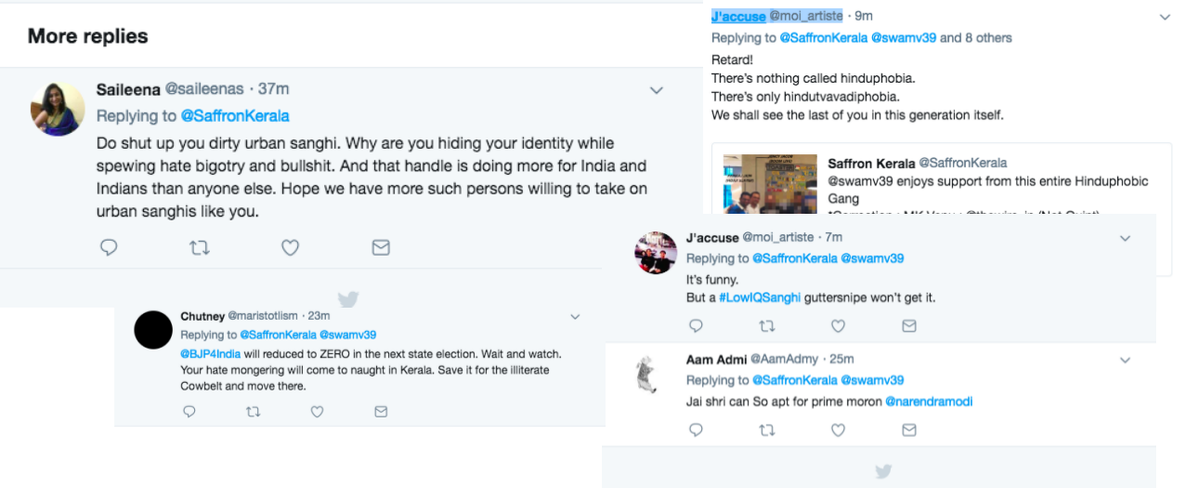 Peddling FAKE NEWS to instigate communal tension!
Dear @Uppolice in yet another example, Jihadi Propagandist Zubair @swamv39 tried to instigate innocent Indian Muslims by claiming that CM @myogiadityanath is using UP as a laboratory for Civil War. Zubair is dangerously manipulative and a threat to the peace of India. pic.twitter.com/BG0SP4LpGb

— Saffron Kerala (@SaffronKerala) June 23, 2018
This man along with Pratik Sinha (Alt News Founder) went to the extent of maligning institutions like CBI and Intelligence wing of India and supported terrorist Ajmal Kasab openly. After massive outrage, he tried to cover up the story by saying Ajmal Kasab was Ba***** and should have been hanged earlier.
Now that many of his real facts are coming out, the entire leftist lobby have started crying claiming they are threatened and are worried for their lives. This is the classic SOP of Leftists who first project themselves as Tiger and then act like rats when the truth is out.
This man Zubair has deleted many of his abusive tweets after his real identity was revealed and is now worried he can no longer call himself neutral.
Credits: @SaffronKerala (Twitter Handle)
---
Power Punch