It's now "Yogi Adityanath wave" in Uttar Pradesh. CM Yogi has his own unique way of ruling under the post of Chief Minister compared to the previous corrupt ones ruled over Uttar Pradesh. This has been proved the minute he came to the throne as CM with his agenda under the BJP government.
He wasted no time in laying strict rules and regulations under the government as soon as he came to power. Compared to the former CM Akhilesh Yadav's rule, where the police and the government officials used to have a gala time, have now woken up from dream land.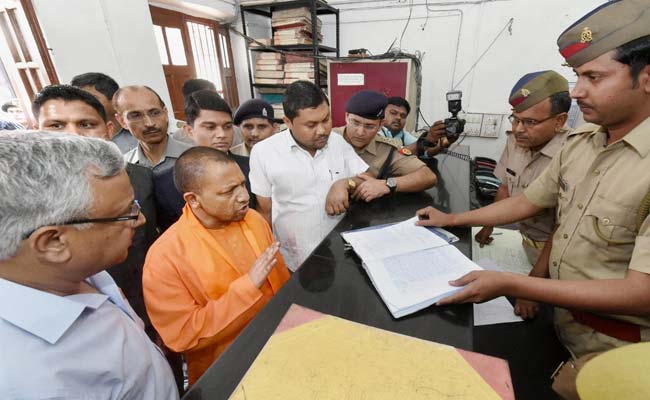 "Wake up or you will be thrown out" Yogi Adityanath warned all those officials having a fun time ignoring their duty. May it be the highest official or the lowest each one had now realized that having lazy-bones would not work here anymore under the rule of CM Yogi. He strictly ordered the ones willing to work for 18-20 hours can stay and others can leave the job. Within a month he went ahead and transferred a total of 626 police officers and 41 IAS officials!!
He literally went ahead and laid a set of disciplinary rules for the police officials. According to which the officers need to stop having a fun time now gear up and realize their duty. They need to spend majority of time in the police stations, right from 9 in the morning upto 11 in the night and listen to the grievances from the common men.
Records were made based on the number of complaints lodged and submitted to CM's office. If the number of complaints kept on increasing the officials will not be spared. Incase if there arises an emergency the senior officials need to make a visit to the spot themselves and analyse the situation. These were few of the rules mentioned, several other steps have been taken by CM Yogi Adityanath.
Watch what CM yogi has justified taking about the non-stop encounters of criminals in UP. He says in a state where there are about 1, 50,000 officials posts empty I need to make sure that every citizen there have a sound sleep without any sought of fear in his mind. "I am ruling such a state were kidnapping, extortions, gang rapes, smuggling and mafia activities previously was a common issue. I will make sure men and women in UP live a peaceful life. I will also make sure the criminals in UP do not live a peaceful life".
The minute he stepped into his post of CM he sent a warning message to all those Scamsters, smugglers, mafia heads, heading their activities in UP. "Either you can run away from the state or will reach one of the 2 places were none will wish to go that's – Jail or Hell!!" He very well explained that criminals, as well as crime, will not be tolerated anymore. The police no more remains defensive but have turned offensive now. There are completely into their pro-active form.
Riots that were previously happening in the state have now stopped after the administration of CM Yogi. The political support to criminals has now been dismantled. Thus, they do not have any other option rather than changing themselves due to the fear of CM Yogi. In the past 7 months, there have been more than 800 encounters and 1100 criminals have been jailed as per official records. He says, "Don't count how many have been killed but have a count on how many are left?" So that we do not spare them as well.
Safe and secure environment for women, organised law and order, ban on cow slaughter, illegal cow slaughter houses have been closed, records of assets and property of ministers and other officials have been checked, government officials were ordered to submit record of their assets and income within 15 days of time period, officers and workers should reach work place on time, Metro services in Agra, Islamabad, Meerut,Gorakhpur and Jhansi. Several of such milestones were achieved by the Yogi government in a little span of time.
Recently Yogi Government had ordered the UPCOCA-Uttar Pradesh control of organised crime Act, to take actions against and combat land mafia, mining mafia and illegal crimes such as cutting of trees in jungle.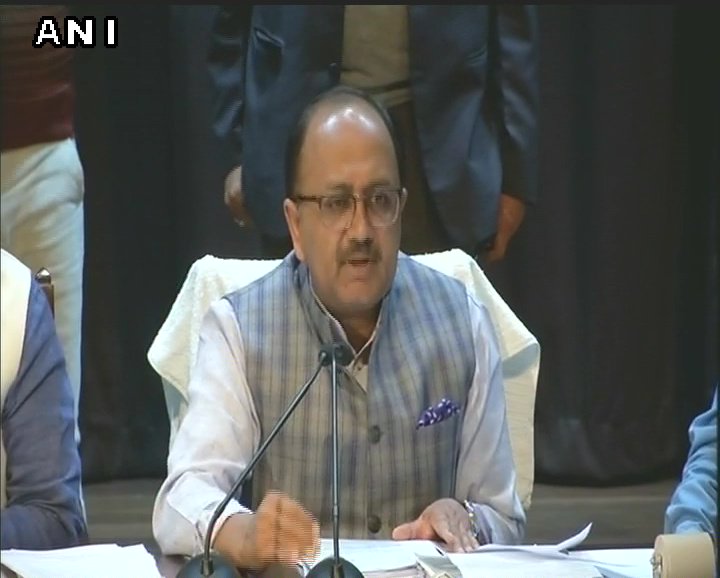 There is no second thought that CM Yogi has spread the colours of saffron in the whole of Uttar Pradesh. There can be no threat from Muslims or terrorist to any of the Hindus in his rule. We can confidently say that Uttar Pradesh is heading towards becoming an Uttam (better) Pradesh indeed.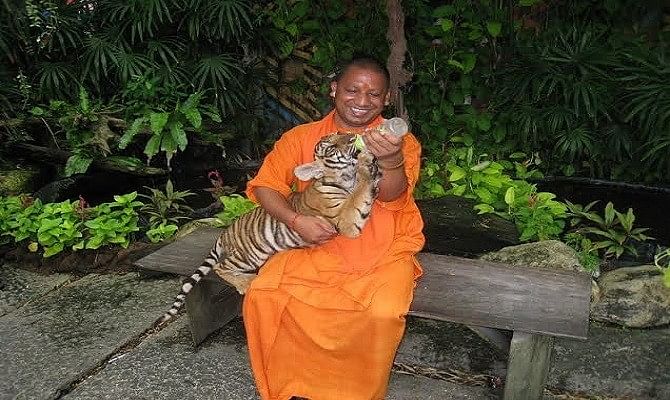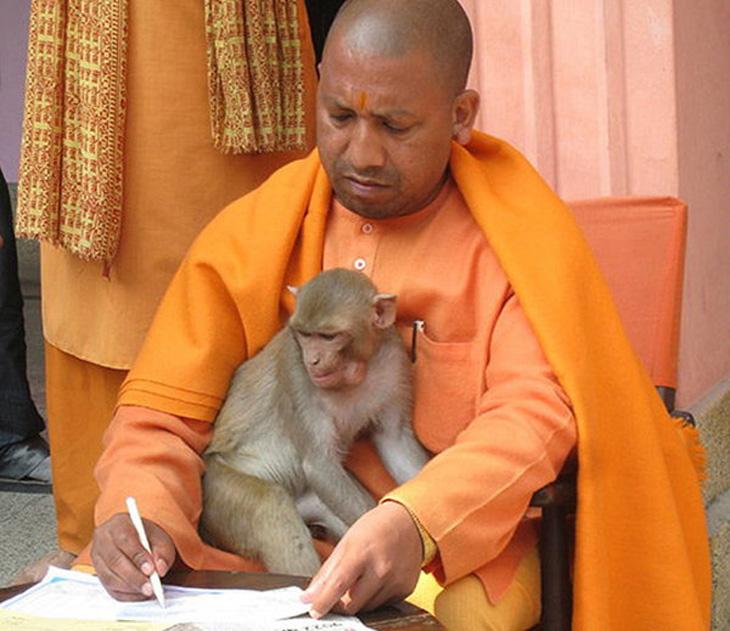 ---
Advithi