India is rocked by a sexual harassment case after series of evidence proved that several members from a popular comedy show were involved in sexually harassing women by sending their nudes. The comedy group is none other than "All India Backchod" (AIB).
The members of this group have mastered the art of sexually harassing individuals yet getting away with it. AIB's Tanmay Bhat regularly displays his predatory mentality and even spreads hate against Hinduism and the nationalists.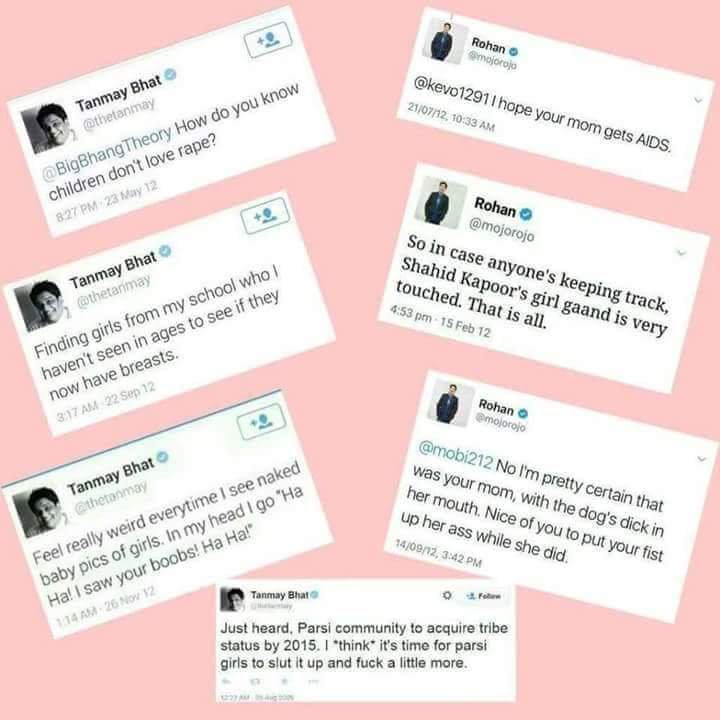 These men who sent nudes got naked front of the world, yet they tried to give it a spin:
Yes, AIB's Tanmay Bhat confessed that he knew about how Utsav from their group was harassing girls, yet he didn't take strict actions against him and continued working with him.
Soon the bunch of comedians started to use their vocabulary skills on social media and tried to reduce the intensify of the crime they commit ed.
Kunal Kamra, a comedian who often makes controversial remarks and had even abused PM Modi saying "Modiji sex nahi karte toh ab sab log sex karna chod de kya?" (Should every stop doing sex as Modi doesn't perform sex)" spoke about the sexual harassment case and said that "We need to evolve now, right this moment…".
Instead of slamming the sexual predator, he went on a completely different track. And shockingly, Swara Bhasker, who is a woman herself, appreciated his words and supported his words by saying:
"Quite frankly Kunal Kamra we are all part of the problem in some way or the other.. We are all complicit in some way or the other. It's great that we all introspect and work towards an atmosphere where there is zero tolerance for sexual harassment at the workplace and any other place".
But this double standards was called out by Chitra Subramanian of "The News Minute" who slammed Swara Bhasker saying;
Oh really Swara Bhasker? Sudden need to introspect when women are calling out predatory men. Shouldn't you be leading this struggle? Rather astounding display of double standards.
---
Hansika Raj