All eyes are on Madhya Pradesh as this state will go for poll on 28th of November. With Shivraj Singh Chauhan's mass image and the lack of unity within the Congress, it is said that Madhya Pradesh is an easy sail for the BJP.
Not just political analysts but even the opinion polls have predicted BJP would cross the half way mark with ease. The Times Now CNX pre-poll survey said that BJP would garner 122 seats out of the 230 seat assembly. But few predict BJP would cross 150 seats. The Congress party is not in power since last 15 years in Madhya Pradesh and even this time it might probably stay out of power.
Now, BJP has launched its most deadly election campaigner, PM Modi. Today while addressing a rally in Chhatarpur city of Madhya Pradesh, PM Modi launched a scathing attack at the Congress party saying "As elections in Madhya Pradesh are nearing, the enthusiasm for the BJP is increasing day by day. This region of Bundelkhand has seen rapid development in the last 15 years under Shivraj Singh Chouhan's leadership".
PM Modi added "If we go back 15 years, when Congress was in power, everyone knows about the condition of Madhya Pradesh. That is why I urge the people of this state to reject the negative politics of Congress. Do not let them to come to power again. Numerous efforts are being made towards water conservation and ensuring farmers of this region get water. The people of India are our high command. We are committed to serve them and fulfill all their aspirations".
He went on to say that "Elders present here, will you let your children go through problmes you faced during Congress' rule? If you don't want to live like that again, everyone will have to decide for sake of your children's future,you won't bring back Congress and make the mistake you and your parents made. People had voted Congress out of power in Madhya Pradesh 15 years ago because of its divisive politics".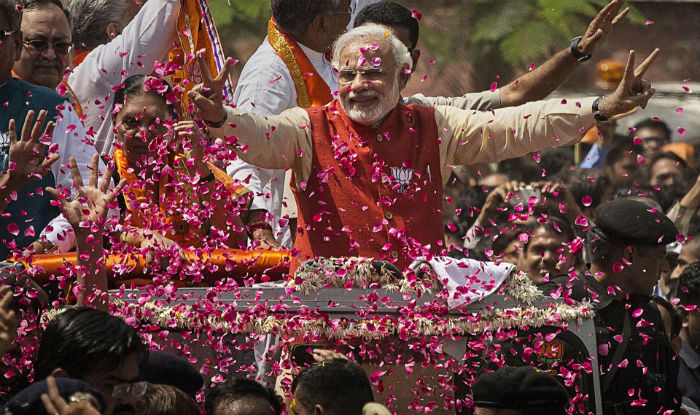 Even in Madhya Pradesh, Congress is being dumped by its own allies. Mayawati's BSP, Sharad Pawar's NCP and many more smaller parties haven't joined hands with Congress party. This has been a severe blow to Rahul Gandhi becuase after he became the chief of his party, Congress lost each and every assembly election.
Winning this election is important for both the parties as it will set the narrative for the upcoming 2019 Lok Sabha polls.
---
Hansika Raj