PM Modi is a master of mending diplomatic ties with global leaders and countries across the world. Wherever he travels, he has that unique knack of developing a new bonding with that respective nation's head, no matter how bad the ties were under the UPA tenure.
The best example is how India has persuaded Arab nations to give statements condemning terrorism. And now PM Modi has gifted the South Korean president Moon Jae-in with the "Modi vests" tailored to his size and this gift has been indeed liked by Mr Jae-in.
Thanking PM Modi's gift, South Korean president Moon Jae-in said on 31st October that "Prime Minister Narendra Modi of India sent me some gorgeous garments. These are modernized versions of traditional Indian costume, known as the 'Modi Vest', that can also be worn easily in Korea. They fit perfectly" sharing an image of the "Modi jacket" on Twitter.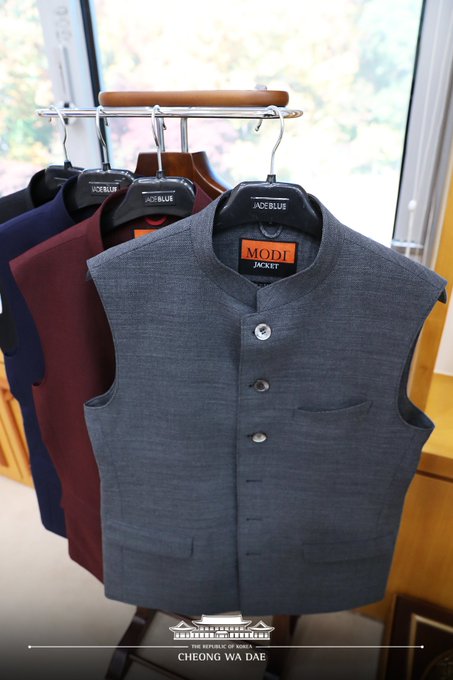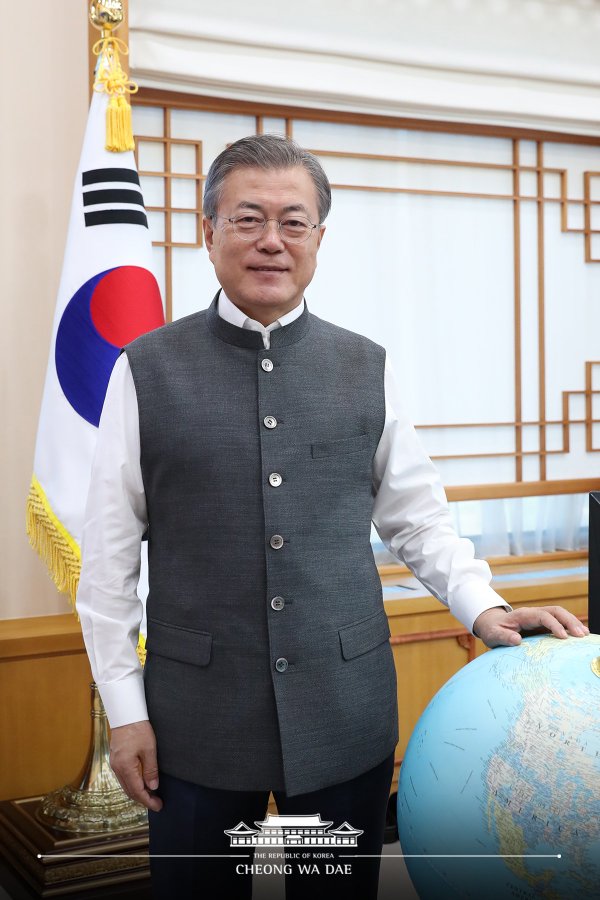 Soon the loyalists of the Gandhi family started to claim that it is not Modi jacket but Nehru jacket. Omar Abdullah, the former chief minister of Jammu and Kashmir said "It's really nice of our PM to send these but could he not have sent them without changing the name? All my life I've known these jackets as Nehru jackets and now I find these ones have been labelled "Modi Jacket". Clearly nothing existed in India before 2014".
Soon the cyber warriors of Congress led grand alliance started to troll the Modi government saying it was Nehru jacket but PM Modi hijacked it. Now, only and only one person can clarify about this contrversy and that is the manufacturer of this jacket.
Bipin Chauhan, managing director of JadeBlue Lifestyle India which sent the "Modi Jacket" to the South Korean leader said that "Originally, these were 'bandhgala' (closed neck) jackets. They were worn by Nehru and even Sardar Patel. But the ones we sell are Modi Jackets. It is a bit longer and more comfortable in fit than Nehru Jackets".
Bipin Chauhan even said that the older version was sold in off-white and black shades but PM Modi prefers a wider colour palette. He added "Modiji has created a brand. It has become popular after 2014. In the past, these jackets, worn by Nehru and Sardar, were considered premium apparel for the elite. Now Modi-ji has popularised them among the masses".
This proves that few tried to give credits to Nehru but failed miserably. This mentality of praising one family should stop immediately.
---
Hansika Raj