In the assembly elections that was held in the year 2014 in the state of Odisha, the Biju Janata Dal (BJD) had garnered 43.4 percentage of votes to form the government. Whereas the Indian National Congress had secured 25.7 percentage of votes and the Bharatiya Janata Party (BJP) had managed to amass only 18 percentage of the votes.
Speaking about the seats, the Biju Janata Dal (BJD) had won 117 seats but the Congress party succeeded to win only 16 seats even though it had secured 25.7 percentage of votes. And the BJP had to be contented with just 10 seats. Compared to 2009, the BJD had won 14 seats more and the BJP had increased its tally by 4 seats. Whereas the Congress party lost 14 seats in 2014 compared to 2009 assembly elections.
Now the Odisha state is waiting for its assembly elections which will be held in the year 2019. It might be held even with the 2019 Lok Saba elections. Ever since the debate about Odisha elections has begun, the political analysts are predicting that BJP might have an edge as there is not just anti-incumbency but also rising popularity of PM Modi that has benefited millions of people from Odisha.
But now another development has taken place after which the BJP could clean sweep the state. Yes, former IAS officer Aparajita Sarangi has joined the BJP. It should be noted that she had taken VRS from her job earlier this year. This is considered as a game changer and might end the dominance of Odisha CM Naveen Patnaik because Aparajita Sarangi is very popular among the women in the state.
Aparajita Sarangi was a 1994-batch officer and had shot to prominence during her stint as the Joint Secretary of Mahatma Gandhi National Rural Employment Gurantee Act or MGNREGA, under the Ministry of Rural Development. She has a clean image and is praised for her rough and tough actions taken against the corrupts.
After joining the Bharatiya Janata Party (BJP) in the presence of party president Amit Shah, Aparajita Sarangi said "I want to work for people on a very large scale. Politics is the only platform which provides this kind of opportunity for me. The party's motto and leader made me choose BJP, which not only assures development but ensures speed in development".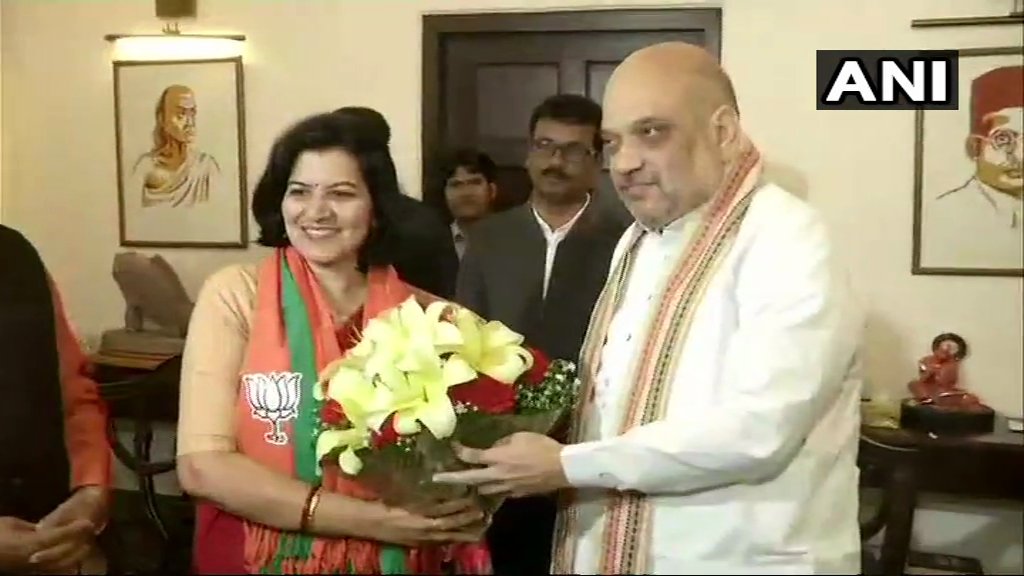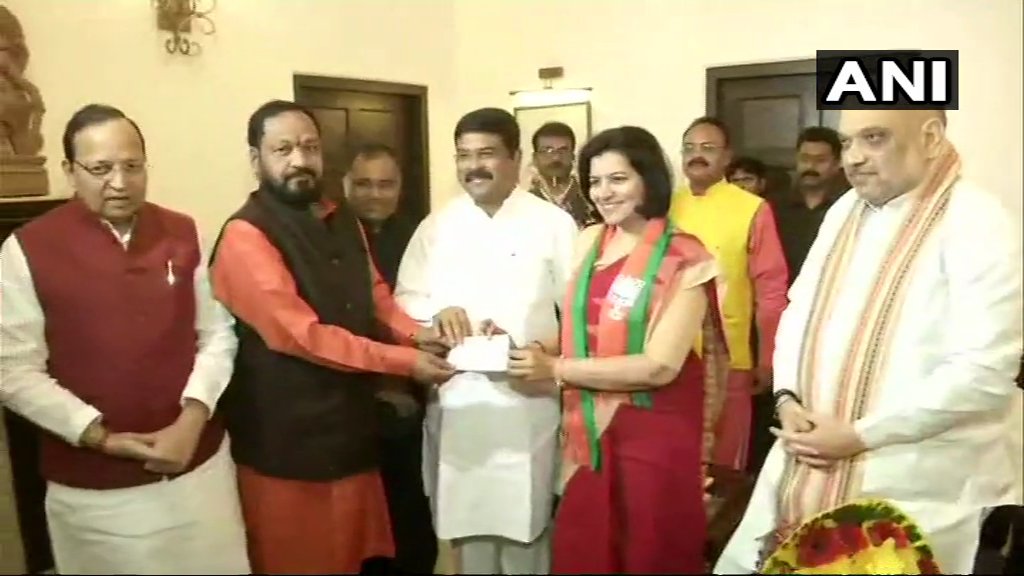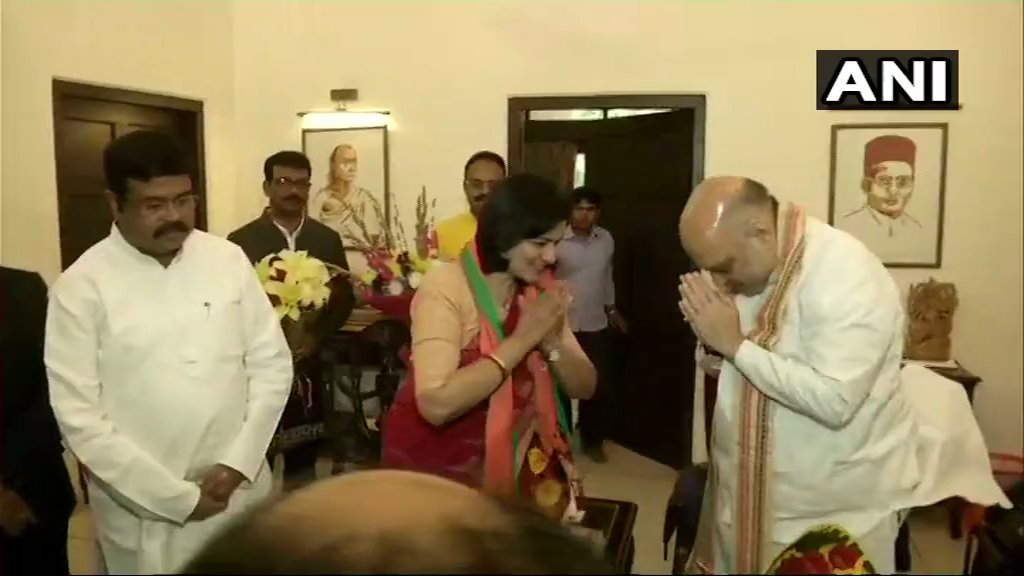 After she joined the party, Union Minister Dharmendra Pradhan said "I welcome her to the BJP family. Her experience in administration especially in improving school and mass education in Odisha will greatly strengthen the state BJP".
---
Hansika Raj