Has Anna Hazare got accustomed to his role as a 'Use and Throw' for all the Leftists? Doesn't his conscience prick him that he is posing himself as a stepping stone to all those anti-nationals who are dedicated to break India from within? After being instrumental in establishing the ISI-Pak Stooge Arvind Kejriwal in an influential position, Anna is now serving as a ladder to the next ambitious Communist, Prakash Raj!
They say, 'once bitten twice shy'! Hasn't Anna learnt from his grievous mistake of handing over our Rajdhani on a silver platter to the enemy of the nation? We had thought so when Anna seemed to have distanced himself from Kejriwal after latter exposed his true face. After all, lakhs of people including celebrities from various fields had been suckered into Kejriwal's orgasmic fervor against Corruption! But now, this severely bitten old fool is twice reckless teaming up with all sorts of anti-national elements with shameless indifference!
On 31st January, Anna inaugurated the farmers' conference organized by Karnataka Farmers Association and Hasiru Sene in Bengaluru. On this occasion, beaming Prakash Raj was seen posing with him. Why does Anna allow to be used by Prakash Raj, a blossom buddy of 'Tukde-Tukde Gang'? Would any patriotic Indian like to be seen with Prakash Raj? Anna is an Ex-Army man who has served in the Indian Army for fifteen years. Would he now sing with Prakash Raj's JNU friends 'Indian Army Murdabad'? Would he participate in their celebrations on Army deaths?
Yesterday, Kamal Hassan was seen inaugurating his political party,' Makkal Neethi Maiam' in Tamil Nadu with the moral support of Arvind Kejriwal. Slowly these Communists are spreading their branches all over India. Anna Hazare should take the moral responsibility for being the Root Cause for all these flourishing leftists scheming to break India from within. If Kamal Hassan had any true intentions of serving his state, he would never have allowed the most infamous Pak-apologist to share the stage on the occasion of the launching of his party. Kamal Hassan's further political endeavors are going to haunt Anna in future! He is indirectly responsible for this one more Kejriwal in the making!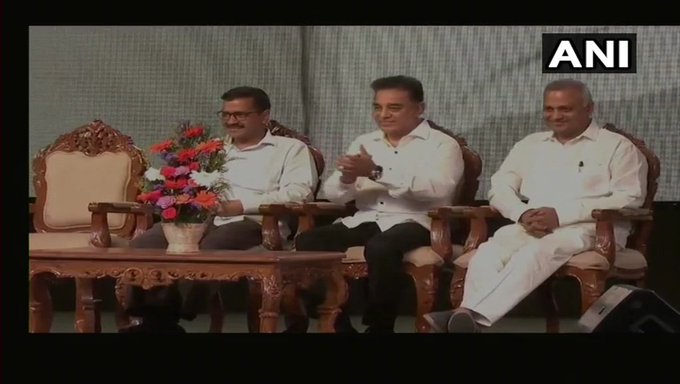 We all know that Anna's all anti-national Communist friends have the patronizing hand of Congress above them. We witnessed the miracle of that '300 pages proof' against Congress Delhi Ex-CM, Sheila Dixit disappearing into thin air as soon as Kejriwal became the 'Master' of Delhi. We saw how Congress President Rahul Gandhi and Kejriwal stood with the 'Bharat ki Barbadi' gang of JNU, who were out on bail under sedation charges. As soon as Prakash Raj blabbered Anti-Modi and 'Intolerance' comments, he made it to the banners of Congress Party in Karnataka in the wake of upcoming Assembly Elections.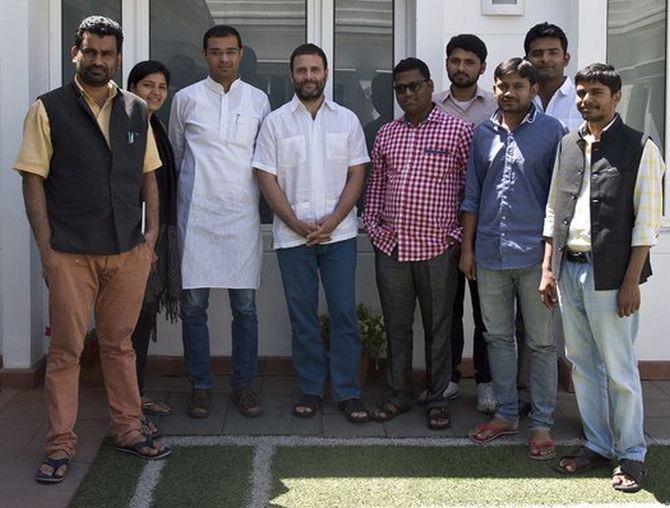 In Bengaluru, Anna Hazare attacked NDA-led Modi Government for neglecting Farm Sector. Now Anna has to play to the tunes of this anti-BJP lot, being the puppet in their hands. Common sense tells us that the Congress Party which has ruled India for 60 years and Maharashtra for 62 years out of the seventy years of Independence is responsible for the pitiable state of farmers and the corruption in the country. But Anna's common friends have driven out all the common sense, if there was any, from his thick skull!
We have to grant that Anna has worked hard for uplifting the farmers in his village Ralegaon Siddhi and other villages of Maharashtra in the past. If there is still a genuine concern for farmers left in his mind, he should have expressed his appreciation for at least some of the historic steps taken by PM Modi. For example, Fasal Beema Yojna, Neem-coated urea, Soil Health-card scheme etc. The pro-farmer Union Budgets of Modi Government have aimed at doubling the farmer's income by 2024 by reducing their input costs, better market connectivity and 'Operation Greens' focusing on the cultivation of tomatoes, onions and potatoes. Why is this so-called friend of Farmers silent on all these positive things done by Modi Government?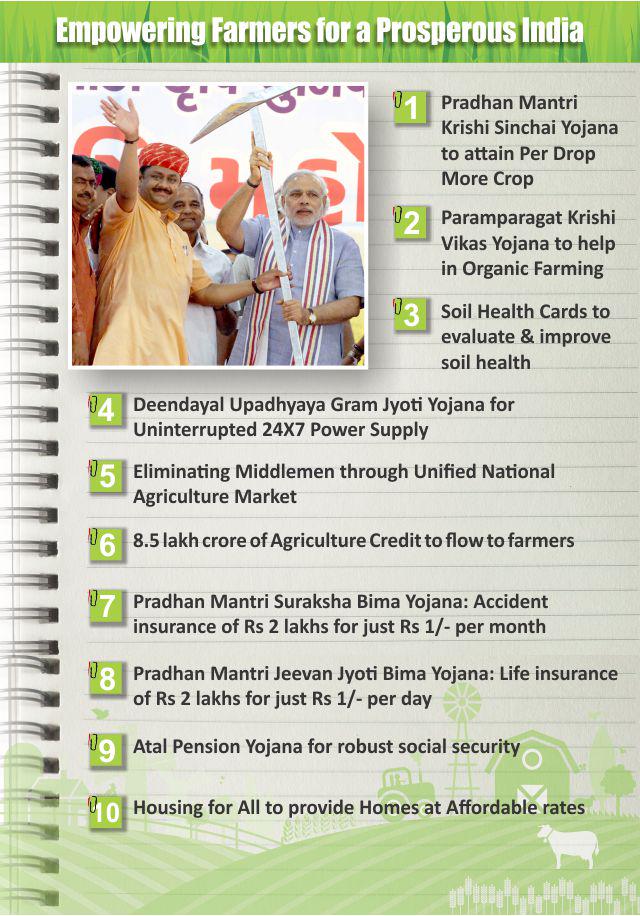 Coming to the Congress-ruled state Karnataka, Anna showed how bigoted he was by sparing Siddaramaiah Government completely! Siddaramaiah's tenure has made a historic record of farmers' suicides-
Year                           No. of Farmers suicides
2014-15                             101
2015-16                             1002
2016-17                             1167
Why can't Anna criticize Siddaramaiah for this increasing pattern of Farmers Suicides? After all, Siddaramaiah has encouraged the impoverished farmers to commit suicide by increasing the compensation from 2 lakhs to 5 lakhs! If Anna is a real friend of Farmers, why isn't he vocal about Drip Irrigation and Farm ponds (Jalayukta shivar), the ideas by Maharashtra CM Devendra Fadnavis to combat the drought situation? Why doesn't Anna give an example of UP CM Yogi Adityanath to Siddaramaiah who waived off farming loans worth Rs 36000Cr, giving new life to 700000 families?
Well, the anti-national gang will try to capitalize on whatever little popularity Anna is left with. After that, he will be thrown into dustbin! As they say, it takes a lifetime to build a good reputation and a minute to lose it!
---
Jyothi Suparna Chincholi