Ever since the Congress government came to power in Karnataka, there has been endless incidents of communal clashes, riots and murders in many places. Every incident have shown links towards Islamic radical groups which are trying to create tension in the society.
The murder of Kuttappa during Tipu Jayanthi celebrations 2 years back, the murder of VHP worker K Raju in Mysore, murder of Prashant Poojary, murder of Sharath Madiwala, a laundry owner and RSS volunteer recently in Mangalore showed the deteriorating law and order situation in Karnataka under Congress rule. And while the murder issue of Sharath Madiwal is still alive, there has been another brutal murder of a young Dalit boy and Hindu activist called Paresh Mesta.
Paresh Mesta's body was found in a Shetty lake near a temple in Karwar district of Karnataka. The boy belongs to a place called Thulisinagar and was active Hindu activist. The boy went missing on December 6 following a communal clash between two communities after which he could not be traced for 2 -3 days. While the search was going on, his dead body was discovered floating in a lake near to a temple. The police without probing the murder, came to a conclusion that the boy may have fallen into a lake while trying to escape the communal clash that took place 3 days back. But his family members rebutted the police claims saying that Paresh Mesta was an expert swimmer as he belonged to the fishing community and there was no chance that he could have drowned.
When the police further investigated the case, it was found that he had many injury marks on his body after which the family members suspected foul play and involvement of certain groups in his murder.
According to few locals who narrated the story, on December 1, few Muslim community groups tried to install a replica of Prophet Mohammed's tomb which was opposed by the locals. However the situation returned to normal in 2 days. But again on December 6, a minor accident broke out between a rickshaw driver and a bike rider belonging to different communities which turned violent. Immediately a mob of 15-20 people carrying rods, wielding machetes and wooden sticks attacked the local houses threatening people and asking them to vacate the town immediately. This was followed by stone pelting in which about 200 people attacked people which injured many people.
It was during this incident Paresh Mesta is said to have gone missing. What is shocking is, few locals believe that he was brutally tortured and stabbed repeatedly with knives and sharp objects. Reports have emerged that his genitals were also cut while he was alive and hot oil was poured into his eyes, split open his head after which they have thrown him into the lake.
'Boiling oil poured on his head, castrated, his head split open'. Ghastly murder of 21-year-old Paresh Mesta sparks tensions in coastal Karnataka. https://t.co/klC0p1Z2IW

— Shiv Aroor (@ShivAroor) December 11, 2017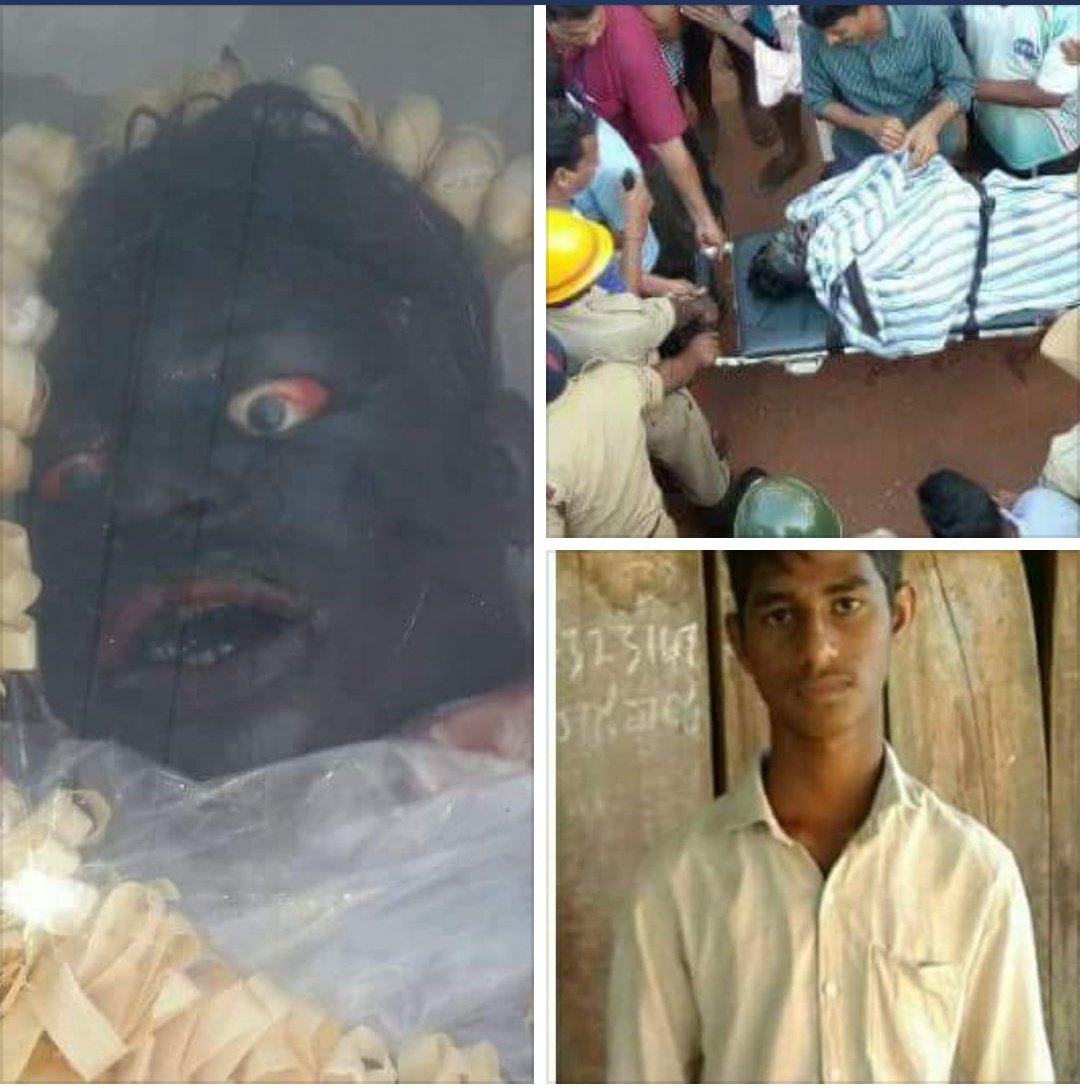 But shockingly, massive effort is going on by police and the Karnataka government to cover up the issue. According to internal reports, the police knew about the murder of Paresh Mesta before, but they tried to hide the facts following CM Siddaramaiah's program in the region.The Hindu groups, BJP and locals gave a bandh call on December 9, after which the police were forced to take actions against the radical Islamic groups.
The police arrested five persons, Azad Annigeri, Asif Rafiq, Imtiaz, Muhammed Faisal Annigeri and Jim Saeem who are said to have involved in the murder of Paresh Mesta. The locals also allege that the mob did not gather randomly, but it was more of an orchestrated attack where 200 people were brought by train to attack local Hindus. The police despite having the information took no action but rather gave free hand to the mob to attack houses said few people.
In a span of 4 years of Siddaramaiah government, there are more than 20 Hindu activists murder in different parts of Karnataka by radical Islam groups and the police have no clue about the murderers. The Siddaramaiah government despite knowing that PFI, SDFI and many other radical groups are mainly responsible for these murders has taken no action against them. Karnataka is slowly turning to become the most favorite place for Jihadis and radical elements.
With increasing terror outfits, Karnataka has topped the list for most communal riots after UP. It is reported that 101 communal incidents were reported in Karnataka in the year 2016 and 105 in 2015 and 73 incidents in 2014. One can imagine to what extent the Congress government is supporting the radical groups and anti-national elements just to appease a section of people and win elections.
[media-credit id=3 align="alignnone" width="547″]
[/media-credit]
Until now, no media channel has made debates questioning the Siddaramaiah government. No secular-liberal who claim to be warriors of peace have taken protest against the brutal murder, No human rights activists have demanded the resignation of Siddaramaiah. When Rohit Vemula committed suicide for some personal reasons or when Akhlaq was killed by some random people, the liberals and so called human right activists were very eager to tag the country intolerant. Where are those shameless people today? Do they speak for this slain Hindu dDalitactivist Paresh Mesta? Will they have the spine to question the Pseudo secular party Congress which is supporting criminals, terrorists and anti National elements?!
---
Aishwarya S