This is a story of how an elderly woman was united with her family after a long tenure of 2 years by the BSF Jawans. We had seen how the BSF acted like a first line of defence and protected India from Pakistan backed terrorists. And now the BSF Jawans have united an elderly woman with her family after 2 years and proved that BSF can do any work.
A woman named Jayamma went missing and left no clue behind. But on October 20th, Sunanda (Jayamma) was informed that her mother had been found — 3,337km away in Sutarkandi, Assam. The elderly woman was from Mandiganahalli in Hassan but its a mystery how she went from there to Assam.
On October 18, at 5.30 AM BSF troop spotted Jayamma speaking to herself. Revealing more about the incident, BSF DG JC Nayak said "When they made enquiries, she spoke in a language the jawans could not understand. But they knew it was a south Indian language and called colleagues from the south. Constable Sahil Zabiulla, who knows Kannada, spoke to her and told us she was from Hassan district in Karnataka".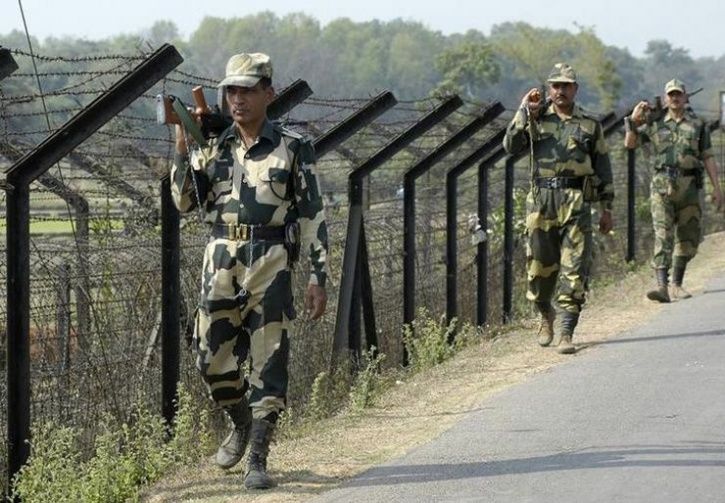 Later on the woman identified herself as Jayamma, wife of Lakshme Gowda of Mandiganahalli village and this was video recorded and it was circulated on social media by the company commander. Meanwhile the company commander succeed in establishing contact with the Hassan police.
"On October 20, Mandiganahalli panchayat member Santosh saw the video and photo and identified the woman and informed her daughter Sunanda. Thereafter, he informed the police station as well. Since the company commander was in contact with police, a video call was arranged between the mother and the daughter the same day" said BSF DG JC Nayak.
"During her stay between October 18 and 22, Jayamma was provided comfortable accommodation, clothing and food by the BSF troops deployed under Mizoram and Cachar Frontier. Thanks to their prompt and humane efforts, a mother was reunited with her family after one-and-a-half years" the BSF DG added.
Source: India Times
---
Hansika Raj