I still remember handing over my cloths in school when I was in Class 1. It was because the school authorities had asked students to donate in whatever way possible so that it could be used for the earthquake effected Gujaratis.
Around 20,000 people lost their lives, lakhs injured and nearly a million houses damaged. To add to the woes, the state government had failed to manage the situation well. At this tough situation, the then Prime Minister of India Mr Atal Bihari Vajpayee decided to handover the duty to lead the state to a new leader.
So Keshubail Patel had to step down, not only because of failure to handle the state which was hit by a disaster but even because of his health was declining.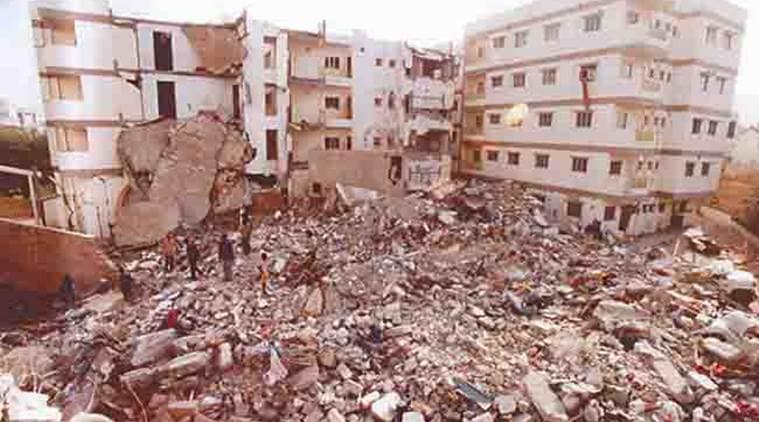 So the new chief minister took charge and he had everything that could end his political career then and there itself. Firstly he had no experience as he had never contested an election. Secondly, the situation that prevailed in his state would be the worst nightmare of any chief minister, irrespective of how experience he is.
So the new chief minister had to build nearly a million houses, create jobs, reconstruct and repair the roads, completely rebuild the farming sector as thousands of hectares of agruilcural land was destroyed and many more challenges were waiting.
But after 10 years when I was in my 11th standard, my lecturer who didn't even think of supporting BJP even in her dream said "Whatever the controversies the CM of Gujarat is surrounded with, we must appreciated the developmental works of him. He revived the state and it's the leading state in India when it comes to growth". I would also like to mention that she was an Economics lecturer.
And the chief minister is none other than the present Prime Minister Narendra Damodar Das Modi. So, one would ask how this was possible. Well, don't forget that Mr Modi is a magician in the field of development.
How had PM Modi transformed Gujarat after the 2001 earthquake?
Innovation is the hallmark of the Gujarat Government's approach to rehabilitate quake affected people. The Government under the dynamic leadership of Shri Narendra Modi is making optimum use of the talent available in society to tackle the monumental challenge. And in doing so, it is setting a new trend in disaster management.
The above statement was stated in India Today and it was made just over 5 months of Mr Modi taking the oath as chief minister of Gujarat.
More than 12 lakh houses were damaged including 2.3 lakh houses were into ashes. But within 6 months, Mr Modi had succeeded in building over 8 lakh houses. This was possible as 4,000 engineers and 27,000 masons were working day and night to rebuild Gujarat.
City planning was the most important and the Bhuj region was the most hit. But the government launced the "Environmental Planning Collaborative" (EPC) that aimed at providing a new city plan for the city of Bhuj.
In 2003 Mr Modi launched "Vibrant Gujarat Investors' Summit" and succeeded in attracting huge investments to the state.
Looking at the pace of development, Randal Leek, the then programme manager of the international aide agency, Save The Children had said "It has turned out to be a great collective effort. I have worked in many countries in similar situations and I can tell that the speed and quality of rehabilitation is excellent".
Depositing flood relief fund in the account of the genuine needy is important, in order to prevent misuse of it. So nearly 6.6 lakh new bank accounts were opened within three months of the disaster in the five affected districts. And this was almost double the average number opened in the whole of Gujarat in a year, stated India Today report.
The Modi government had adopted a house building technology for earthquake-prone areas. This was the first time in the history of India. "Our people-driven approach to rehabilitation is fast emerging as a model at the national level when it comes to rehabilitation after natural disasters for it guarantees excellent long-term results", this is was Mr Modi said way back in 2001.
When not just Indians but even the experts throughout the world had declared that it would decades for the state of Gujarat to get back into normality, Mr Modi like a magician developed Gujarat in just couple of years. This has been taken as a case study by many institutions and the model has been adopted in various disaster hit states.
Controlling a natural disaster is not under our control but the later steps purely depends on how a leader of the state uses his skills. And one must give full credits to Mr Modi for transforming Gujarat after the 2001 earthquake. Not just in earthquake, but even in flood inflicted states this model must be adopted.
Source: India Today
---
Hansika Raj