In Tamil Nadu film actors turning into politicians is not something new. From decades starting from MGR to Jayalalitha all were once film actors who happen to become Politicians.
Although not all movie stars become successful in politics, MGR and Jayalalitha were two exceptions who became very successful in their political career. The two parties DMK and AIADMK ruled Tamil Nadu politics for more than 3 decades turning the state into their fortress.
After MGR, Jayalalitha became extremely popular with her development schemes. She was one of the most popular leaders in the entire south India.
However her demise left a big void in the state leadership and Tamil Nadu which was regarded as one of the strongest state, came tumbling down with no leader. All the initiatives taken by Jayalalitha went into vain and the state became direction less and engulfed in corruption.
This paved way for many movie stars like Rajnikanth, Kamal Hassan and many others who wanted to test their luck in politics. Rajnikanth announced that he will be joining Politics 3 months back, however, he has not openly endorsed support to any National parties or confirmed about starting his own party.
On the other hand, Kamal Hassan who also took advantage of the situation announced his joining politics and also started his own party called Makkal Needhi Maiam (MNM).
Of course, anyone in the country have right to start political parties, they have every right to support the person they like. But what we are observing in Kamal Hassan is a hatred attitude towards a section of community. Ever since he decided to join politics he has been very vocal against Hindu religion calling them extremists and communal. This attitude of showing hatred towards a certain community is definitely not a healthy sign for democracy.
The question here is why does he have so much hatred against Hindus?!
Since 2 days the social media is filled with many videos and interviews of Kamal Hassan which were taken many years back before he entered political life.
Also, @ikamalhaasan says he worked for Christian Media center to spread the word of Christ #KamalPartyLaunch pic.twitter.com/EIith260Hp

— Hari Prabhakaran (@Hariadmk) February 22, 2018
In the video, you can see him telling that he was working for a Christian Missionary spreading the work of Jesus many years back before he joined politics. The missionary which he was working was placed in Cayman Islands and it is told that they were involved in mass scale conversion activities in Tamil Nadu.
It has now been understood that the same missionary is providing support to Kamal Hassan for his political ambition.
The major concern here is, Kamal Hassan party website is registered in Cayman Islands which is taken care by Christian Media Centre which handles the South Indian Churches media. This same company was caught in massive FCRA violation and tax fraud. But what is surprising is the directors of this company are none other than Kamal Hassan himself and Gauthami.
In 2016-17, Christian Media Centre-Chennai rcvd Rs. 1.67 Crore via #FCRA. #KamalPartyLaunch

— Hari Prabhakaran (@Hariadmk) February 22, 2018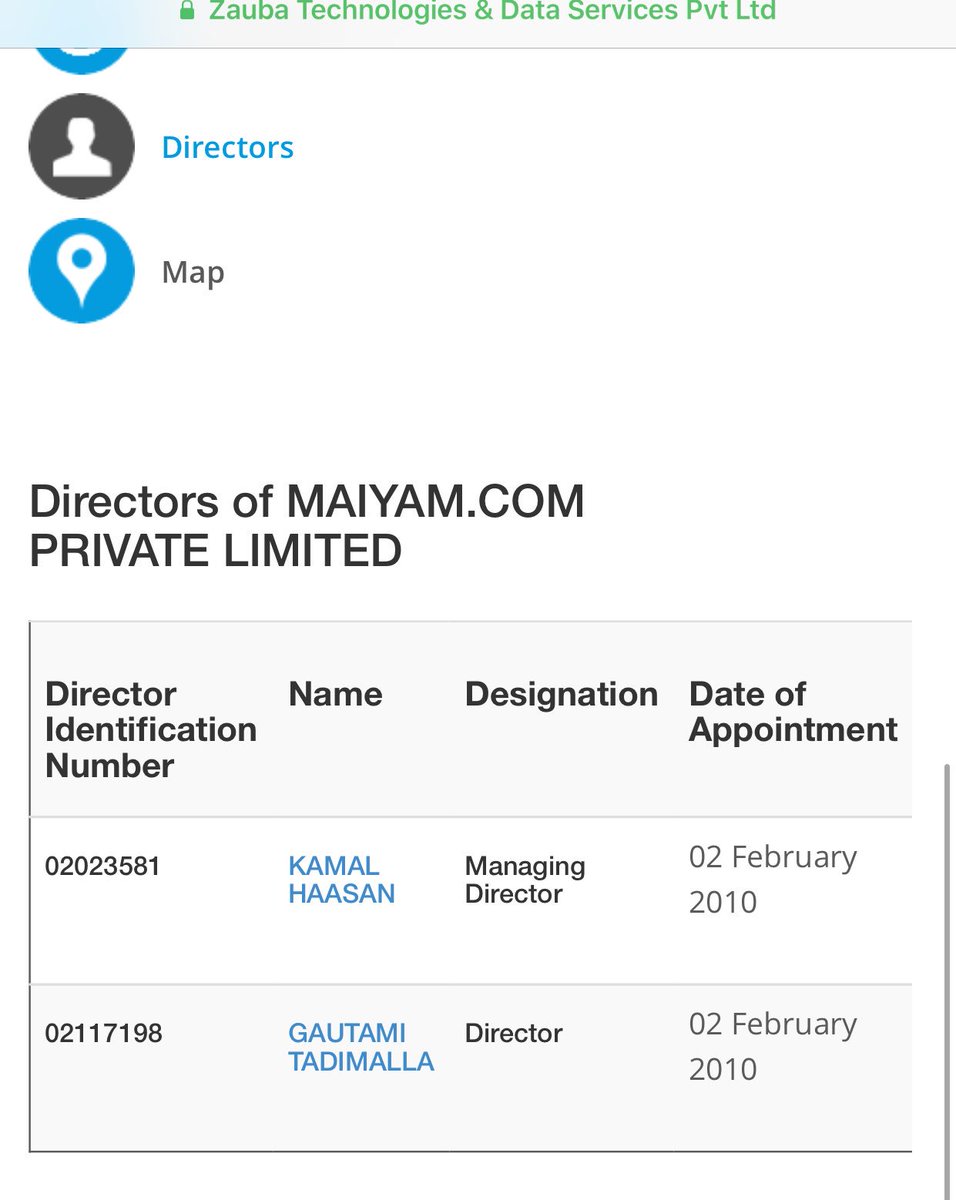 Kamal Hassan's another company called Gouthami had also failed to file tax returns for the funds they received from the Christian Media Centre.
According to many reports, Cayman Islands is considered to be tax heaven for many fraudsters. Many benami companies of Politicians and businessmen are registered in the same place where huge amount of unaccounted money is syphoned to different accounts.
All this data is available in MCA website of the government and have been under scrutiny for failing to submit ROC returns.
Maiyam Cayman Island link, Cayman Island is a Tax Haven, How did Kamal who is fighting Corruption, get people in Tax Haven to register his domain.? #KamalPartyLaunch pic.twitter.com/OezLXL1C7N

— Hari Prabhakaran (@Hariadmk) February 22, 2018
Take a look at this data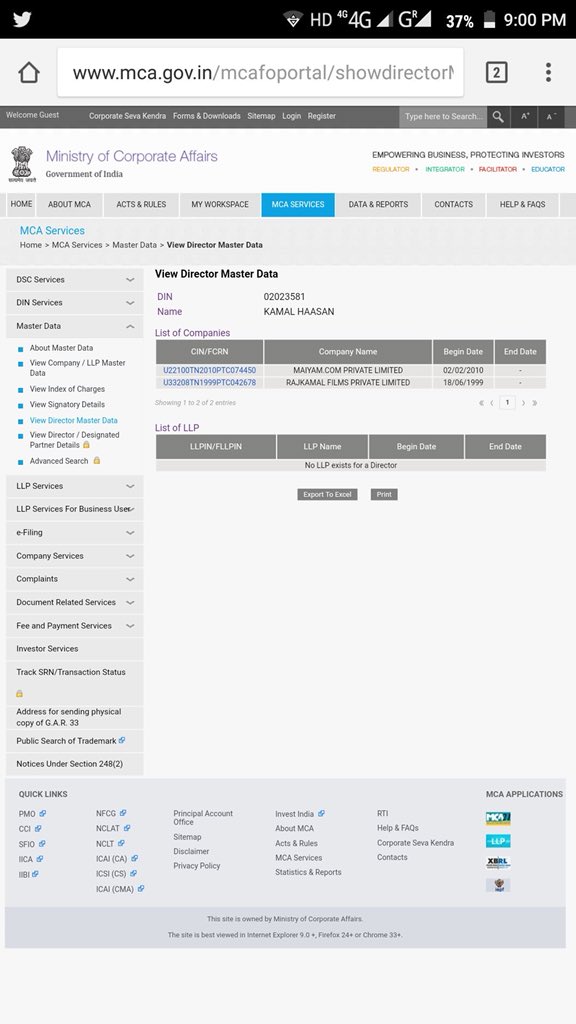 So, what is the relation of Kamal Hassan with this company? Why is Hassan who says he wants to fight against corruption joined hands with these fraud companies??
Is his affiliation with Christian missionaries the main reason for his hatred towards Hindus??
These questions were raised by Hari Prabhakaran who has exposed Kamal Hassan links with a fraud Christian Missionary.
Jayalalitha during her rule never discriminated anyone based on religion or caste but treated everyone equally. She was a Nationalist and never put country's democracy in danger for her political goals.
But here is Kamal Hassan who has joined his hands with anti-national elements whose sole aim is to divide India based on caste and dominate the country through external forces.
It is a matter of great concern that such people with vested interests are getting into politics jeopardizing the entire Nation.
---
Aishwarya S