A day before filing nomination, PM Modi had showed the nation that the "Modi Wave" is her to stay for a long long time. In a grand rally that was held in the holly city of Varanasi, PM Modi carried out a 7 kilometer long roadshow where the entire nation witnessed the respect he had earned in his karma bhoomi.
After the rally on 25th April in Varanasi, PM Modi stated "Dear sisters and brothers of Kashi, If only words could do justice to the affection I have received from you all. Your blessings give me unparalleled strength to do as much I can for the development of our country!".
Today before filing his nomination, PM Modi said that the BJP workers in Varanasi that "When a party worker goes out of home, he tells his mother: I am out to serve the BJP, if i don't return alive, ensure my younger brother serves the party from tomorrow. This is a true story". He then added "Whether I win or not is not important. It's the democracy that should win".
Later on he headed towards filing the nomination along with NDA leaders including Chief Minister of Bihar Nitish Kumar, Shiv Sena party chief Uddhav Thackrey, AIADMK's O Panneerselvam, Lok Janshakti Party president Ram Vilas Pawan, Shiromani Akali Dal's Parkash Singh Badal, Nagaland Chief Minister Neiphiu Rio.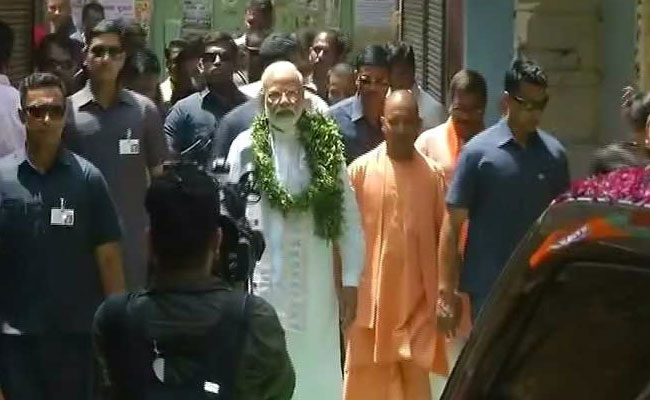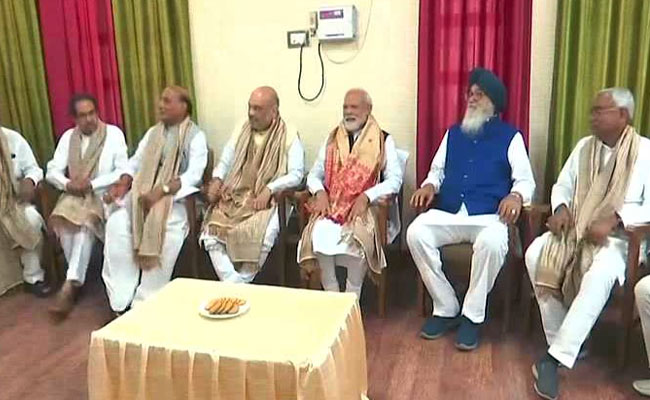 He then filed the nomination papers at Collectorate Office in Varanasi for 2019 Lok Sabha elections and stated "I am thankful for the love I have got. They have been blessing me since yesterday just the way they did 5 years ago. People are saying that Modi has already won, so there is no need to vote. I urge all the people not to believe them and to come out and vote."
PM Modi also said that before filing the nomination, he had prayed at the temple of Bhagwan Kaal Bhairav, also revered as the Kotwal of Kashi.