For the Indians, the tricolour has been like an oxygen since decades. While witnessing the saffron, white and green colours that carried the Ashoka Chakra, no Indians could stop themselves from thumping their chest in pride from saying that they are the citizens of Republic of India.
But we are not giving the due respect to the tricolour unless we know who was the man behind designing it. Born on 2 August 1876 at Bhatlapenumarru, near Machilipatnam, Andhra Pradesh, Indian freedom fighter Pingali Venkayya was the man behind the tricolour.
He was popularly known as Jhanda Venkaiah, Jhanda stands for flag. The other names he had garnered were Japan Venkayya and Patti (cotton) Venkayya. In the year 1921, freedom fighter Pingali Venkayya's design for the National Flag was finally approved by Mahatama Gandhi in a meeting in Vijayawada.
The modern day Indians don't know that Pingali Venkayya was not just known for designing the national flag but even in other fields. Along with having speculator writing skills, he was known for his hold in various languages, including Japan.
He had once delivered a full-length speech in Japanese in 1913. He had infact studied Sanskrit, Urdu and Japanese in the Anglo Vedic School in Lahore and later on worked as a lecturer in the Andhra National College in Machilipatnam.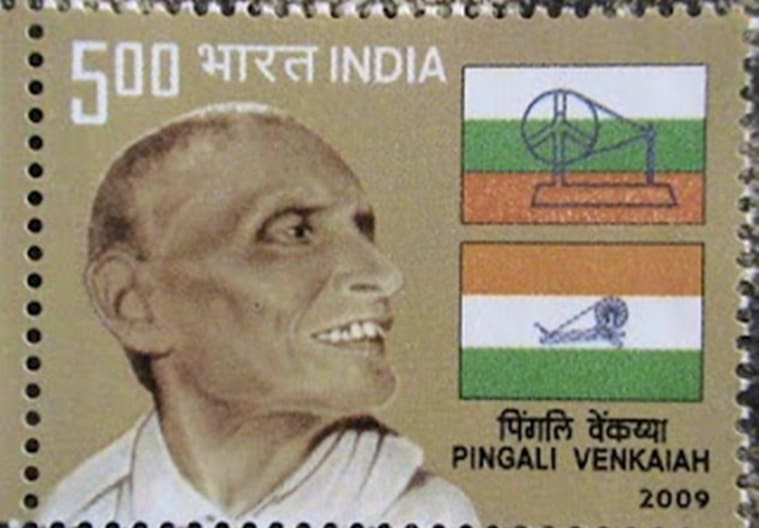 "Pingali Venkayya was an authority in geology, agriculture and also an educationist who set up an educational institution in Machilipatnam. He, however, died in poverty in 1963 and was largely forgotten by the society and by his own party, the Congress". This is what a report had said about the freedom fighter Pingali Venkayya who died on 4 July 1963.
What Mahathma Gandhiji had to say about Pingali Venkayya?
In Young India, Gandhiji had written that "Pingali Venkaiah who is working in Andhra National College Machilipatnam, has published a book, describing the flags of the countries and has designed many models for our own National Flag. I appreciate his hard struggle during the sessions of Indian National Congress for the approval of Indian National Flag".
It is a sad part to the Indians that Pingali Venkayya has not been awarded with a Bharat Ratna. Instead of naming the schemes after the dynasts, it would be an honour to the freedom struggle it the government schemes are named after freedom fighters like Pingali Venkayya.
Below is a representation of how the Indian flag evolved before acquiring the present form of tricolour:
Indians should also know that the Section 2 of the new code that was formed on 26th January 2002 accepts the right of all private citizens to fly the flag on their premises (homes, offices and factories on any day and not just National days as was the case earlier).
Source: India Today
---
Hansika Raj