When we normally look at 13 storey building, we get awestruck. But would you believe if I say that there exists a well which has 13 storey? Normally we tend to say that a well is too deep if its around 100 metres in depth. But in Jaipur, there is a 13 storey deep step well which was constructed during the 8th and 9th century by King Chanda of Nikumbha Dynasty.
I'm speaking of a stepwell that is situated in the village of Abhaneri,  95 km from Jaipur, on the Jaipur-Agra road, in Rajasthan. The name of this stepwell is Chand Baori and it consists of 3,500 narrow steps over 13 storeys.
This architectural wonder was built by the King Chanda of Nikumbha Dynasty during the 8th and 9th century. This stepwell worked as the source of water for centuries until it got replace with the modern water supply techniques.
What makes this stepwell a tourist spot is there is a temple adjourned to it. This well which is also a scientific wonder had ensured water the neighboring people throughout the village. This well was also used as the community gathering place in the olden days.
What is another speciality of this well is the temperature at the bottom of the well will always be 5-6 degrees lower than the top. Chand Baori stepwell had also featured in the Hollywood film "The Dark Knight Rises".
"A vast sheet of water, covered with lotuses in flower, amid which thousands of aquatic birds are sporting at the shores of which bathers washed, surrounded by jungle greenery". This was what the French world traveller Louis Rousselet had described about this magnificent stepwell in the year 1864. The step well is not just a delight to our eyes but its also an architectural wonder.
The website of Chand Baori said, "It was so named as it was built by King Chand Raja from the Gujara Pratihara clan, who claim to be the descendant of Lord Ram's younger brother Laxman".
What are the popular step wells in India?
Stepwells are widely found in North Karnataka (Karnataka), Gujarat, Rajasthan, Delhi, Madhya Pradesh, and Maharashtra. After a detailed mapping, it is now said that there are around 2000 stepwells in India. Few of them are,
Agrasen ki Baoli, New Delhi.
Rajon ki Baoli, New Delhi.
Chand Baori in Abhaneri near Jaipur, Rajasthan.
Rani ki vav at Patan, Gujarat.
Adalaj ni Vav at Adalaj, Gandhinagar, Gujarat.
Dada Harir Stepwell, Ahmedabad.
Toor Ji Ki Baori, Jodhpur.
Birkha Bawari, Jodhpur.
Shahi Baoli, Lucknow.
Raniji ki Baori in Bundi, Rajasthan; Bundi has over 60 Baolis in and around the town.
Panna Meena Ka Kund, Jaipur.
Among other stepwells, Rani Ki Vav, situated in the town of Patan in Gujarat, is also very re-known. On 22 June 2014, Rani Ki Vav was added to the list of UNESCO's World Heritage Sites. This site was built during the Chalukya dynasty's rule in the memory of Bhima I, who was the Chalukyan king who ruled parts of present-day Gujarat.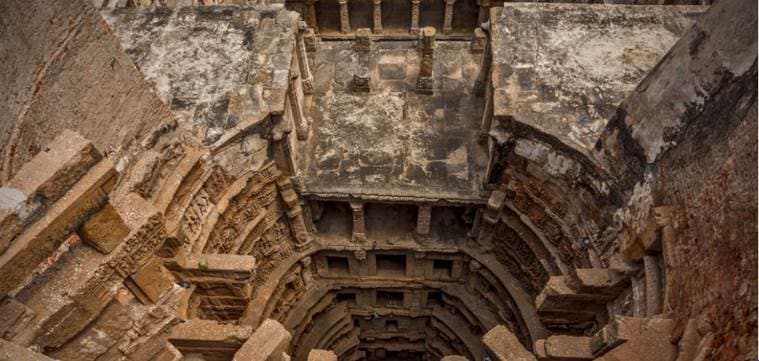 The new denomination of Rs 100 has a motif of 'Rani ki vav' on the reverse, depicting the country's cultural heritage.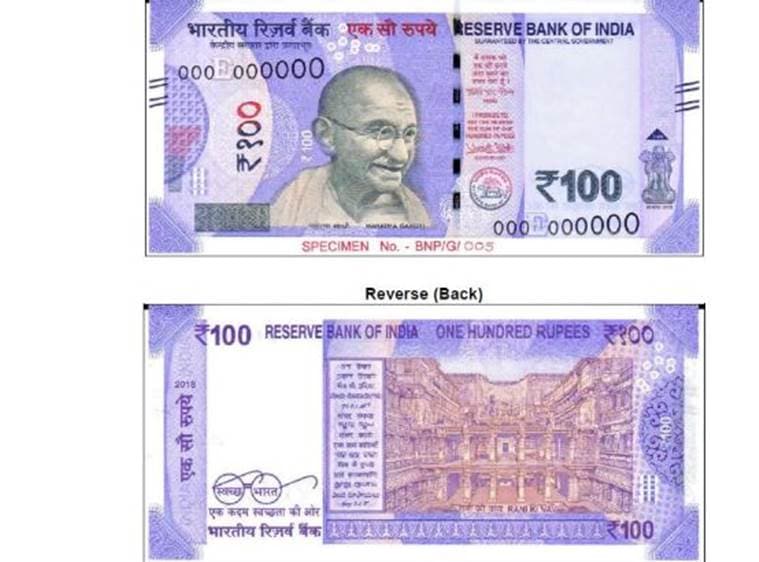 Source: Amusing Planet
---
Hansika Raj