All these years we have seen politicians who until the last moment would go out campaigning for their party. Without wasting a minute, politicians would attack their opponents trying to attract voters. But here is a man who has set new narrative, new trend in the history of campaigning.Yes, its none other than Prime Minister Narendra Modi.
PM Modi who is well known for giving surprises that none can guess has once again stunned opposition with his new campaign style. Without speaking a word, without attacking anyone he has stumped the opposition with his one move. PM Modi who is campaigning for the upcoming Gujarat elections today launched the Seaplane from the Sabarmati river front to Dharoi dam in Mehsana district in Gujarat. He boarded the single-engine sea-plane which was launched for the first time from Sabarmati and first-ever flight by such a craft in the country indicating the VIKAS (development) he has brought to Gujarat.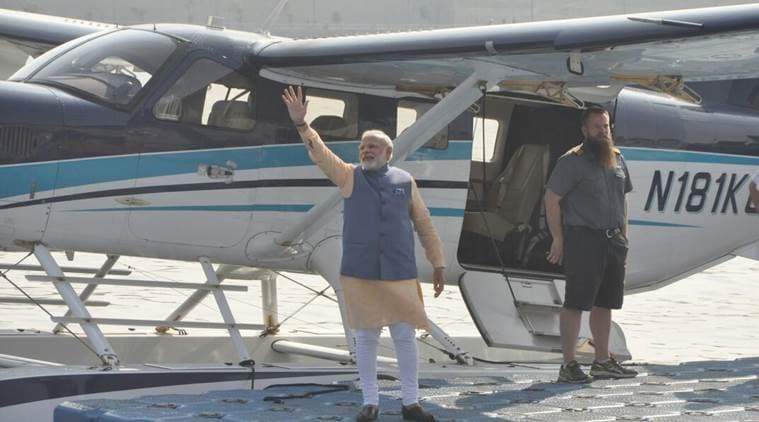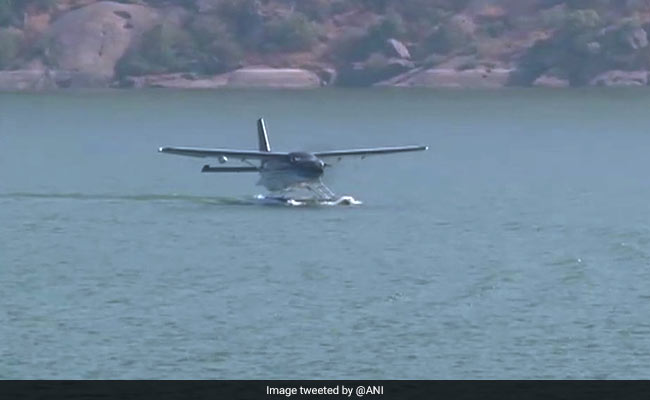 PM Modi showcased the development model he talks about in a most unique way through Sea Plane. Initially, the BJP had planned for a road show in Gujarat, for which the police denied permission stating security concerns. PM Modi who turned obstacle to opportunity took to air show instead of road show. The crowd was more enthusiastic than ever to watch the sea plane for the first time in the Sabarmati river front and chanted Modi, Modi slogans. PM Modi then visited the Ambaji temple via road from Dharoi and returned back to Sabarmati by sea plane.
Rahul Gandhi who was questioning PM Modi about Gujarat model and Vikas today received perfect rebuttal from PM Modi even without speaking a word. On the other hand Rahul Gandhi has nothing to showcase for himself. While his constituency Amethi lacks basic facilities like water, electricity and roads despite it being occupied by Gandhi dynasty from past 20-30 years, PM Modi has shown to the world how development can be done through his initiatives in Gujarat while he was the Chief Minister.
Compare it yourself!
Roads in Gujarat
Sabarmati river front at night!
Covering elections in Gujarat so much more luxuriant than in other states. Wide, smooth roads. No traffic jams. No broken backs. And to boot a frothy cappuccino to go. pic.twitter.com/WkZCsrBC62

— Rahul Kanwal (@rahulkanwal) December 8, 2017
Roads in Amethi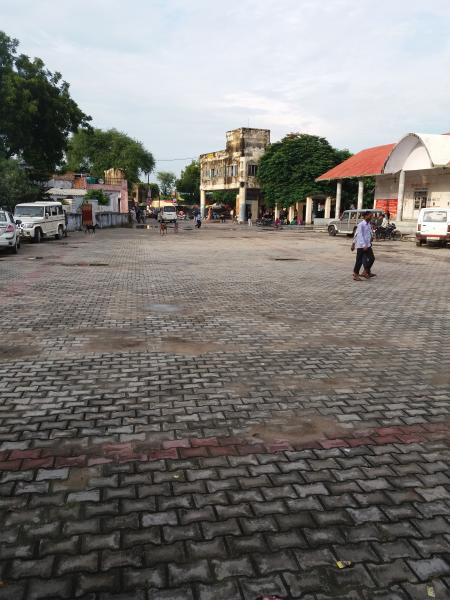 Amethi Bus stop
[media-credit id=3 align="alignnone" width="603″]
[/media-credit]
Probably this is what makes PM Modi unique in his thinking and a shrewd politician who blends development, governance and politics in his work!
---
Aishwarya S