A Sweep in both Nagaland and Tripura is not a just win to BJP, but its a super grand slam victory for the saffron party. The North East region of India which was dominated by the Congress and Left for over 30 years, has seen a massive embarrassment after it lost miserably to the BJP.
TRIPURA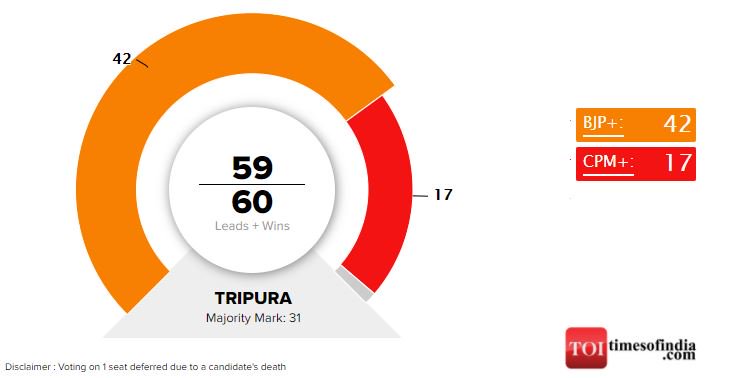 NAGALAND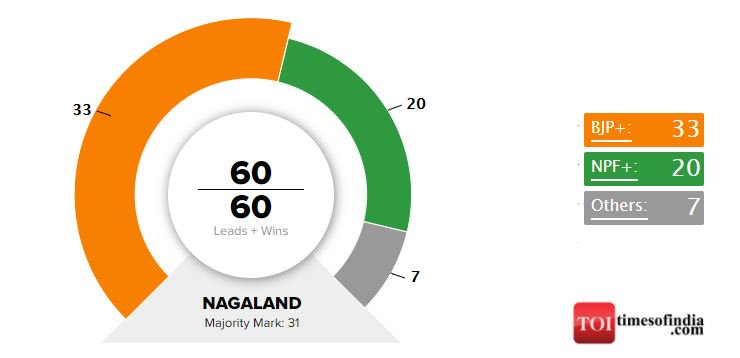 MEGHALAYA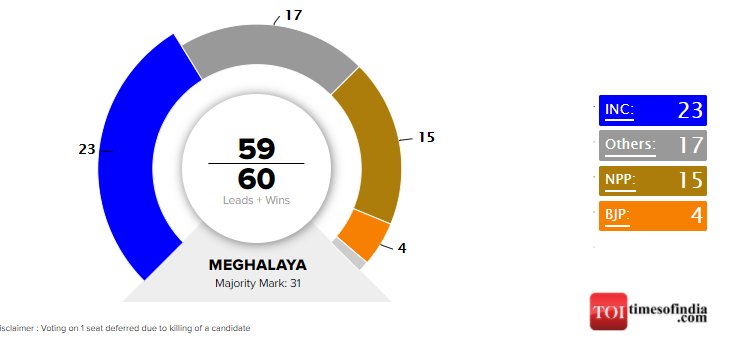 The BJP which had no existence in the North East, today has been successful in clinching 2 states to win a majority and allying with local parties in Meghalaya to form the government. This verdict has literally made North East India Congress mukt. The Congress which is suffering a major existence crisis under the leadership of Rahul Gandhi has now reduced to only 3 states in India.
Yes, the Congress now rules ONLY 3 states in India, while the BJP has gone up to ruling 21 states in the country. The verdict of North East has made a paradigm shift in the electoral politics of India which will have huge impact on upcoming 2019 elections. The BJP which has set a clear vision not just for 2019, but for 2022 is planning huge to make an inclusive development model in the country with special focus on North East which has been deprived of development for around 30 years now.
The North East people have been victims of Maoists and Naxal activity, which has increased in the past 10-15 years. Unfortunately, the support to these anti-National elements by political parties like Congress and Left had literally ruined the state and isolated them from the rest of India. The North East region especially Nagaland, Tripura did not have road connectivity, train connectivity and unemployment is huge problem in the state. Most of these North East people migrated towards South India and Mumbai regions looking for jobs and livelihood.
But after PM Modi took over in 2014, he shifted his focus towards North East region's development and initiated many developmental projects like linking railways, roadways and even airways. They gave priority to start many institutions in the North East which gave hope to the people. This was one of the major factor which made PM Modi popular in the North East.
Take a look at the number of developmental projects undertaken!
Another crucial factor which cannot be ignored is that the North East states are Christian majority regions, Meghalaya has 83.3 % Christians and trusting NDA alliance which is headed by BJP is not a minor factor, given the fake narrative built against BJP as anti-Christians. It is the same case in Nagaland which has 90% Christian population. So if these people have trusted BJP and PM Modi despite maligning them as anti-minority party, it shows that PM Modi has crossed all religion barriers and has been accepted as their leader.
On the other hand, Congress which neglected the development in the state has been routed out and people are now again questioning the leadership capability of Rahul Gandhi. While the Congress party is suffering humiliation, their leader Rahul Gandhi has fled to Italy last night even before the verdict was out. Ground level workers in the Congress party are visibly upset over the behavior of Rahul who has failed to stand with the party during difficult times.
---
Aishwarya S