Just a month after Rehana Fatima, Mary Sweety and Koshy created controversy by trying to enter the Sabarimala temple, another NGO has come up with another master plan to send women to Sabarimala.
The NGO called Manithi sent around 20 women to Sabarimala who attempted to enter the temple despite the devotees requesting them not to hurt the sentiments of Hindus. Since the time the Supreme Court gave the verdict allowing women to Sabarimala Shrine, the place has turned into a war zone where we are witnessing more police force than devotees.Many women who do not even belong to Hindu religion or have faith in the religion have made it a fashion to enter temple just to hurt the sentiments and belief of devotees.
But if one would know the background of NGO Manithi, we would understand their real agenda. The NGO is based in Tamil Nadu and is well known for their connection with Missionaries. The lady who is leading this protest march to Sabarimala is Selvi Mano. This lady is a noted left activist who has many times expressed hatred against Hindu culture and customs.
She is the same person who along with some vested interest had demanded a separate Nation of Tamil Nadu. She also put a separate map for Tamil Nadu separating it from rest of India.
She was also found involved in the Anti Sterlite protest which turned violent that was funded by foreign groups deliberately shut down the company and create job crisis in India.
It is said that she had also spoken in favour of terrorist and controversial Islamic preacher Zakir Naik who is wanted by the Indian Intelligence and was mainly responsible for plotting a terror attack in Bangladesh.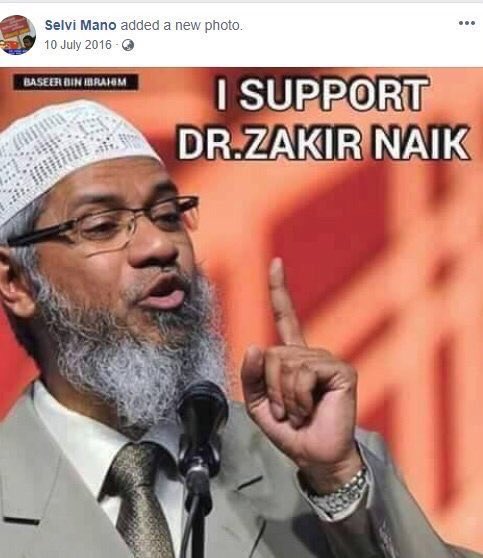 So, this is the lady with such controversial background wanted to provoke devotees and hurt their sentiments by entering the temple. The government of Kerala and Tamil Nadu which was suppose to take prior precautions near the temple as deliberately allowed these women to go near the temple just to cause chaos and spoil the environment of the temple. This is nothing but a planned attempt to hurt the sentiments of the devotees with such nonsensical acts.
---
Power Punch