In a massive embarrassment for Jignesh Mevani, the Hunkar Rally organised by the AZADI gang has turned out to a big flop show. The entire Left activists along with Congress supporters had organised Yuva Hunkar Rally to attack Modi government and spread the hate venom in the National capital after Maharashtra episode. Jignesh Mevani was said to address the gathering and had planned to send a strong message to the BJP, but what happened was just the opposite.
The Delhi people instead sent a strong message to Jignesh Mevani himself that the city will not encourage the hate India brigade. The police had denied permission to the Hunkar rally for security reason after what happened in Maharashtra. But however the Azadi brigae went ahead and dared the police to arrest them and held the rally. But what Jignesh Mevani witnessed was a shocker of his life. Empty chairs, abandoned area with no supporters and only a handful Jignesh friends were chanting slogans.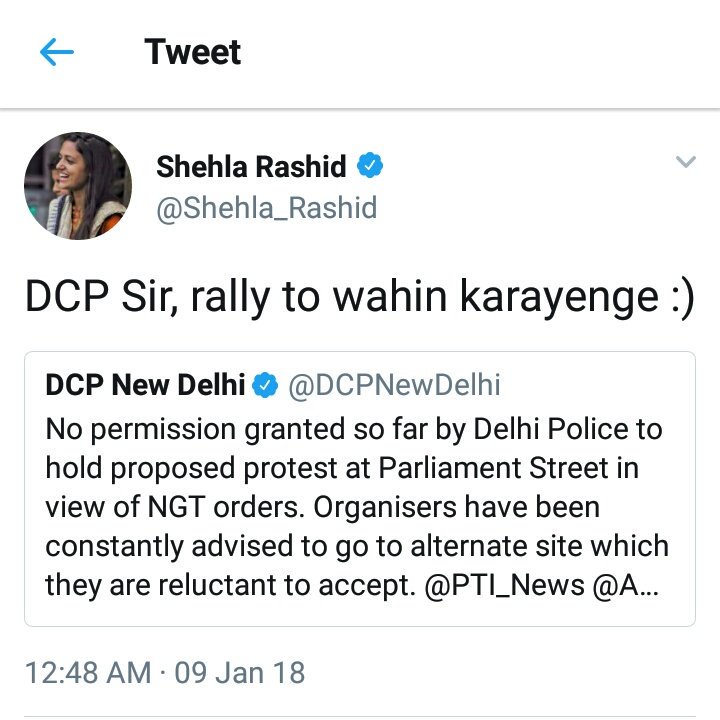 TAKE A LOOK!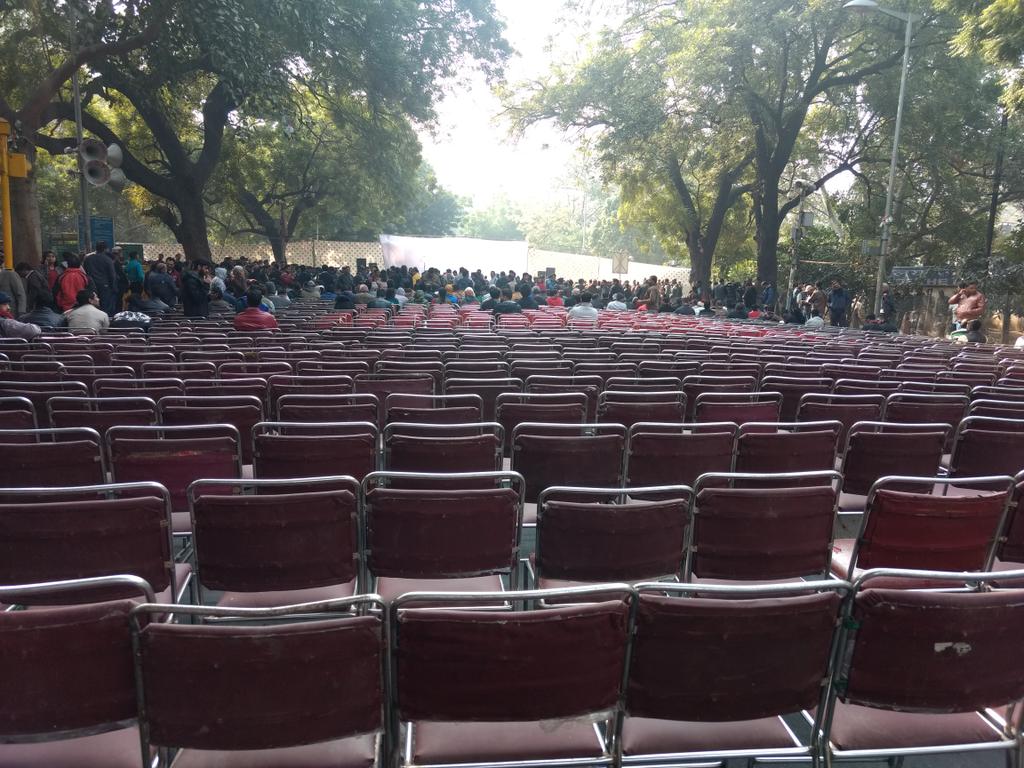 Jignesh Mevani had claimed that over 5000 people would attend his rally, but ultimately there were not more than 300 people which humiliated Jigensh Mevani and his Azadi gang to the core.
What was more shocking is, the supporters of Jignesh Mevani, who can be as well called as goons heckled, abused and passed sexual comment against a journalist from Republic TV, which exposed the real face of Jignesh Mevani. His goons were on the streets abusing ladies and journalists and behaved like thugs and rowdies.
#JigneshFlopShow | WATCH: Jignesh's goons heckle and make lewd gestures at Republic TV's Shivani Gupta https://t.co/lpnVZxoMbs pic.twitter.com/eIkNP7Ycju

— Republic (@republic) January 9, 2018
This rally has revealed the real face of the Azadi gang which is trying to break India in the name of dalits, FoE and FoS. Their fight is not for the dalits or any citizen but to destroy the democracy in the country and turn it into another Pakistan. Jignesh Mevani should feel ashamed of himself that despite being an MLA, he has behaved like a street thug letting his goons abuse a lady reporter.
Lest see if Rahul Gandhi who is the main sponsorer of Jignesh Mevani and the entire Azadi gang will show the spine to condemn the incident of heckling and abusing a lady journalist!
---
Aishwarya S