Since last few days, the moves taken by the Modi government has made it clear that the saffron party is not ready to lose even one seat compared to 2014 Lok Sabha elections. This was proved after the Modi government succeeded in strengthening NDA by forming an alliance with Shiv Sena and AIADMK. Earlier in Bihar, BJP sealed a deal with Nitish Kumar and Paswan's parties.
Now a mega opinion poll held by Times Group has revealed that nearly 84 per cent Indians believe that PM Modi will return to power in the 2019 Lok Sabha elections.Yes, more than two-third of the respondents are happy and willing to back Narendra Modi.
Times Mega Poll had asked a question that "What is the most likely outcome after the general elections?" and for this, 83.03% Indians said Modi-led NDA government will come back to power. Whereas 9.25% said Congress-led coalition government will come to power and 4.25% said NDA government without Modi as PM will come to power. And 3.47% said Mahagathbandan will form the government at centre.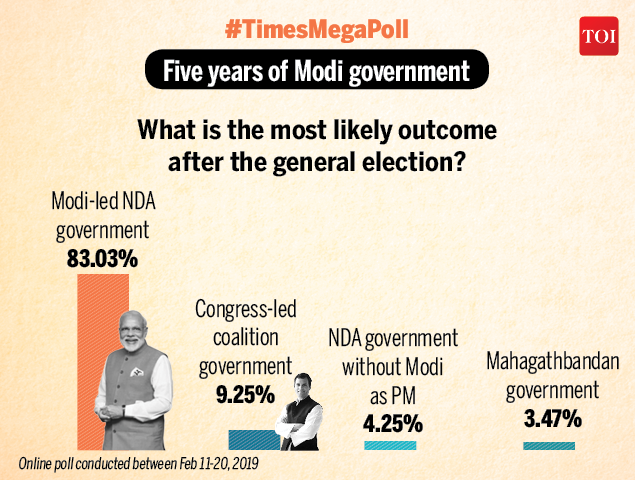 And there is a shock to all those who said there is no Modi wave. Yes, for the question "Who would you prefer as Prime Minister if General elections were held today?", 83.89% Indians said their choice is Narendra Modi and only 8.33% Indians said they will back Rahul Gandhi.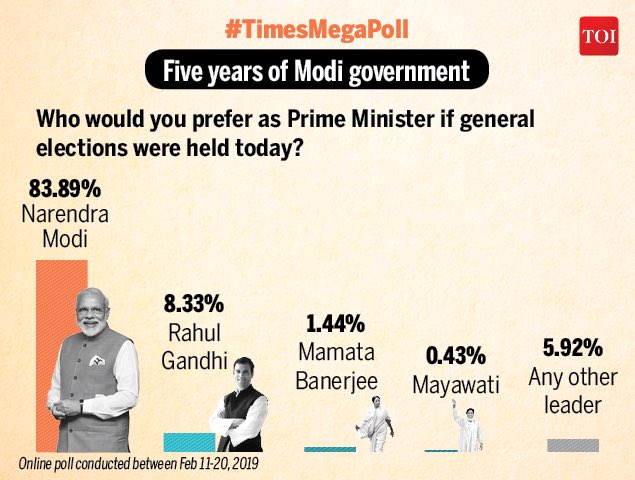 For the question "What is the biggest achievement of the Modi government?", majority chose more access to facilities for poor, followed by GST, Swachh Bharat and Surgical Strikes.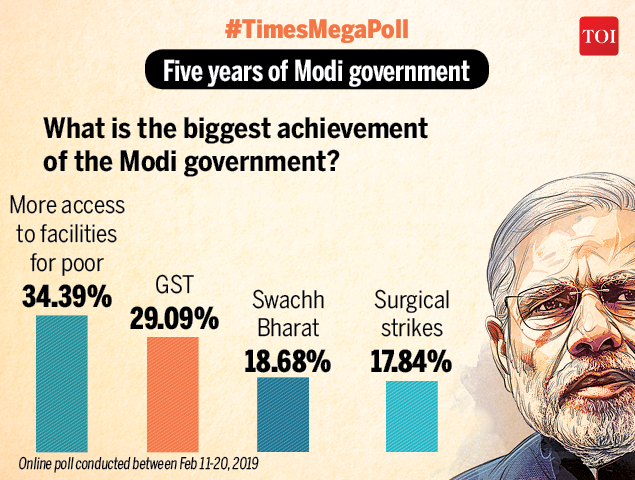 Over 2 lakh respondents were a part of this survey and majority of them not just said Congress party will face a disastrous defeat but also added that Rahul Gandhi is not all all their leader.
When asked "Is Rahul Gandhi a more popular leader today compared to 2014?" and the answer of 63.03% Indians were a big "NO".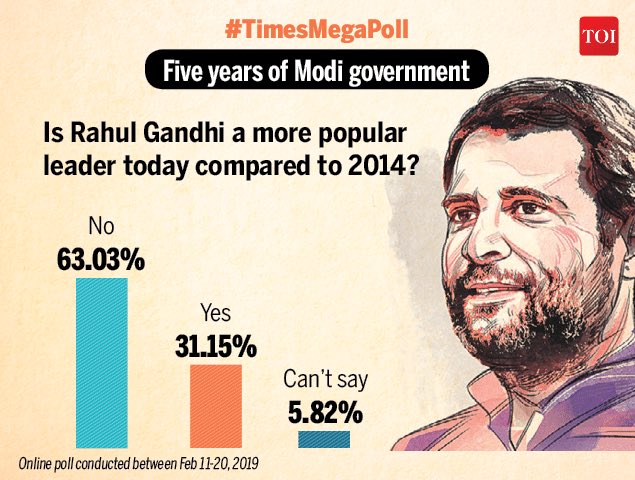 Rahul Gandhi's script since last 3-4 years was "Rafale Rafale Rafale", but 74.59% Indians said Rafale controversy will not at all impact NDA in the Lok Sabha polls.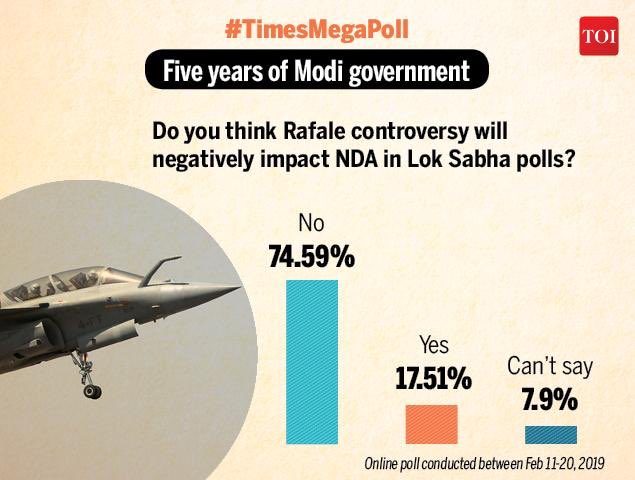 Other than spreading lies on Rafale deal, Rahul Gandhi and his men were caught blabbering that minorities in India are not safe in India. But the Times Group survey revealed 65.51% Indians said they don't feel insecure under the Modi Raj.
---
Hansika Raj