In a shocking statement, the deputy grand mufti has given a call to all Muslims of India to demand a separate country for themselves. The controversial  statement came from Mufti Nasir-ul-Islam, the son of grand mufti and vice-chairman of State Muslim Personal Board, who said Muslims need another separate country just like Pakistan.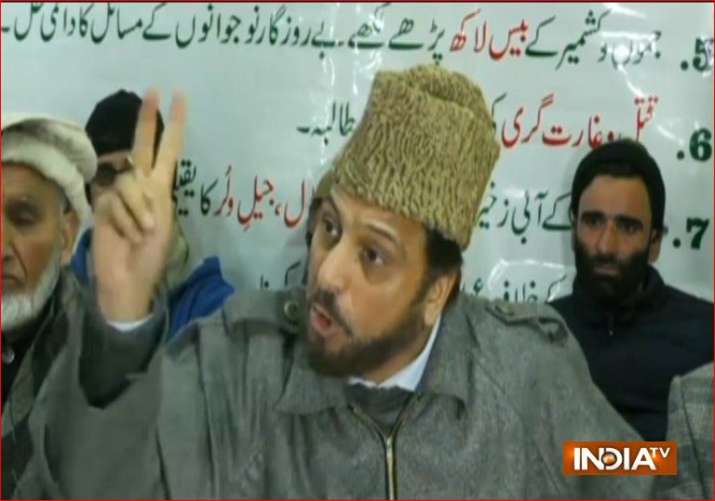 He said that Muslims in India are not respected and not treated well by the majority community and thus Muslims should separate themselves from India. Nasir said while addressing a press conference that "India is moving on the path of intolerance. Muslims in the country are being harassed on different pretexts. Sometimes they are being harassed on the pretext of love jihad, sometimes in the name of cow vigilantism and triple talaq."
He said India was illegally occupying Kashmir and Muslims need to raise their voice against the Indian state. He added that Muslims are second largest community in India and they require separate country as they were facing harassment in India. "Pakistan was formed by 17 crore Muslims. If Muslims continue to face persecution and harassment, they should ask for separate country within India. It is the high time for them to demand separate country," Nasir said.
He also made provocative speech saying Muslims are living in pathetic conditions in India and its time to demand our rights. He also alleged that Indian government is resorting to negative propaganda of Muslim rulers, who created India. "The present form of India is because of these Muslim rulers."  "Kashmir was neither part of India nor will it remain so. The relation between J&K and India is temporary and not final. India will have to leave Kashmir," he said.
He added that India and Indian Army was committing atrocities in Kashmir since 1947 and it must stop soon. "Killings can't be tolerated. India should stop this bloodshed in Kashmir,"  referring to yesterday's incident where 3 stone pelters were killed in firing for attacking the Army convoy.
Do we need any more proof to understand what these so called pseudo seculars in Jammu Kashmir want? There will be no bigger fool than us if we still believe these people are fighting for peace and harmony. The Dy Mufti openly calls for a separate country, which reveals their main agenda. This is why they changed the demography of the state chasing away all Kashmiri Pandits turning JK into a Muslim dominated area. Now they demand to break away JK from India. Exactly why they do not want AFSPA (Armed Forces (Special Powers) Act in the valley and they do not want Article 370 to be removed. The Article gives special autonomous status to Jammu Kashmir and these traitors can use it to propagate their vested interests.
People like Grand Mufti and his terrorists/separatist friends speak in the tone of Pakistan which also wants Kashmir. This is what they have been demanding since 1947. They are funded heavily by ISI and other terror groups to create tension in the valley and disrupt peace.
Most importantly we should stop believing that youth in the valley are completely innocent and fall prey in the hands of separatists. The youths very well know what they are doing and deliberately indulge in violence to disrupt peace. Although many people do it for money, they are happy causing violence, attacking army and demanding separate country. It is the political parties which try to save themselves pleasing these so called innocent youths for votes and shift the blame only on Pakistan. We do need to understand that without the support of locals, the terrorists and separatists will not be able to survive in the valley. So, it is important  to take firm action against all these traitors who use Indian land to gain all benefits but support Pakistan and demand Azadi from India.
Unless these traitors are tamed, Kashmir will never see peace and can never be the paradise which we once saw!
---
Aishwarya S