The relationship between India and the United States has taken wings after the arrival of PM Modi at Delhi. But the pseudo analysts had predicted that it would be detrimental if Donald Trump gets elected as the United States President. They were proved wrong as India's relationship with the United States grew like never before after Mr Trump took charge of US.
But there came a shock to the crores of people across the globe, who wanted India and US together. In December 2017, exactly 128 countries voted in favor of a UN General Assembly resolution rejecting U.S. recognition of Jerusalem as the capital of Israel. No one had expected that India would vote against the decision of United States of America. Forget the United States, everyone was baffled thinking why didn't India support its all-weather friend, Isreal.
Here comes the biggest trap of this century which was scripted by PM Modi!
As soon as India voted against the Israel and United States, the hardcore Israeli haters caught a wicked smile on their face which indicated that they have succeeded in breaking India's relationship with Isreal. They even started to celebrate on Twitter. But very soon they realized that PM Modi had fooled them like a boss.
On the first day of 2018, US President Donald Trump made a statement saying "The United States has foolishly given Pakistan more than 33 billion dollars in aid over the last 15 years, and they have given us nothing but lies & deceit, thinking of our leaders as fools. They give safe haven to the terrorists we hunt in Afghanistan, with little help. No more!". 
If the United States was angry with India, then this move wouldn't have had come but that wasn't the case. After exactly three weeks, the President of Israel, Mr Benjamin Netanyahu visited India and inked a bundle of treaties. This is the point when the anti-India brigade realized that PM Modi had fooled them.
How PM Modi tricked the Muslim nations?
It was equally important for PM Modi to maintain a friendly relationship with the Islamic nations. India has a great potential for business in the Middle East in the commercial, energy sectors and even diplomatic interests lie here. India's 2016-2017 trade with Arab countries, at $121 billion, accounts for 18.25 percent of India's total trade, while its trade with Israel, at $5 billion, accounts for less than 1 percent of total trade.
During PM Modi's visit to Saudi in 2016, Modi and the Saudi King emphasized on furthering bilateral strategic engagement in the areas of security and defence co-operation. Also both the nations agreed to enhance cooperation to strengthen maritime security in the Gulf and the Indian Ocean regions. When India is getting so many benefits from the Muslim nations, India cannot afford to make a diplomatic blunder.
That's why India voting against the USA's decision of recognizing Jerusalem as the capital of Israel was well scripted by PM Modi along with Mr Donald Trump and Mr Netanyahu. This ensured that India's relationship with the Muslim nations won't fade away. If, India has voted in favor of recognizing Jerusalem as the capital of Israel, forget the Islamic nations, pseudo seculars and liberals within India would have had created ruckus across the nation.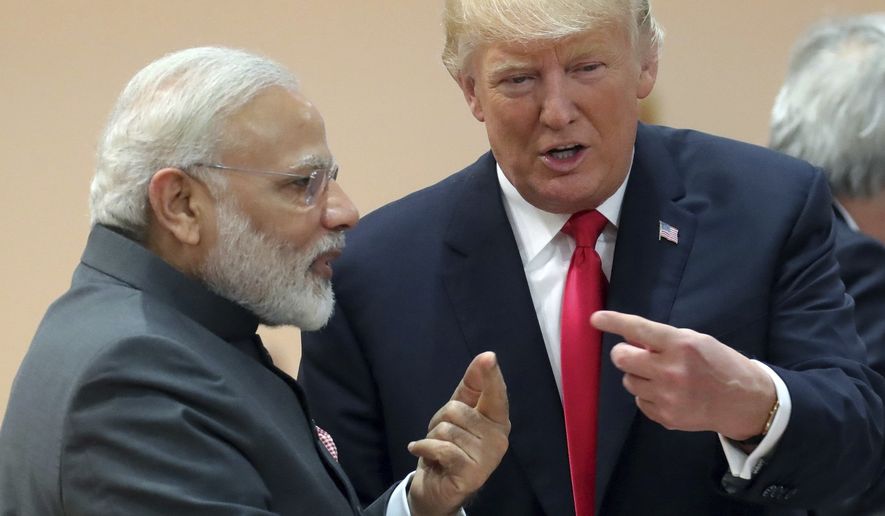 Days ago, India inked several treaties with Israel. Below is a gist.
MoU on Cyber Security Cooperation between India and Israel.
MoU between the Ministry of Petroleum and Natural Gas and the Ministry of Energy on Cooperation inOil and Gas Sector.
Protocol between India and Israel on Amendments to the Air Transport Agreement.
Agreement on Film-co-production between India and Israel.
MoU between the Central Council for Research in Homeopathy, Ministry of AYUSH and the Centre for Integrative Complementary Medicine, Shaare Zedek.
Medical Center on Cooperation in the field of Research in Homeopathic Medicine.
MoU between Indian Institute of Space Science and Technology (IIST) and the Technion- Israel Institute of Technology for cooperation in the field ofspace.
Memorandum of Intent between Invest India and Invest in Israel.
Letter of Intent between IOCL and Phinergy Ltd. For cooperation in the area of metal-air batteries.
Letter of Intent between IOCL and Yeda Research and Development Co Ltd for cooperation in the area of concentrated solar thermal technologies.
Donald Trump had also given a good news to 7.5 lakhs of Indians who had H-1B visas saying that the USA won't send them back. After analyzing all these facts, it is clear that PM Modi had fooled the Islamic nations like a boss.
---
Hansika Raj