The year 2018 is a very important year for both Bharatiya Janata Party (BJP) and Congress party as 8 states will face elections. These eight states are Rajasthan, Madhya Pradesh, Karnataka, Chhattisgarh, Nagaland, Meghalaya, Tripura, Mizoram.
Out of the eight states, BJP is likely to register a majority in Madhya Pradesh, Chhattisgarh, Tripura and Nagaland. Rajasthan will be a challenge for the BJP and even Karnataka will also be a tough challenge as it lacks effective leaders. In Meghalaya, BJP's is likely to form an alliance with National People's Party (NPP).
Whoever scores a majority in these states will have the momentum in the 2019 General Elections. Not just this, 99 MP seats will be from in these 8 states. So the Congress party under their newly elected party president has spearheaded their election strategy.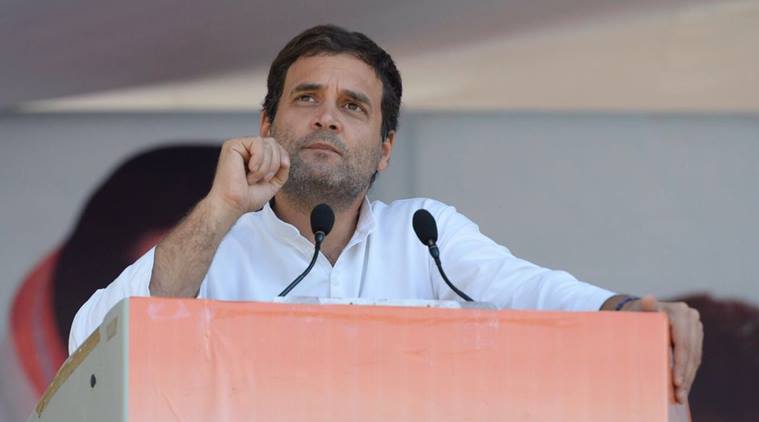 Why Rahul Gandhi praised RSS and BJP?
When Rahul Gandhi was the Vice-President of the Congress party, he had suggested few of the reforms but due to the strong objection, he had to abandon it. Rahul Gandhi wanted district and state unit chiefs to not contest polls 2 years ago, but it couldn't be implemented. Now Rahul Gandhi is all set to implement the then dumped formula again.
During this meet, Rahul Gandhi wholeheartedly praised Rashtriya Swayamsevak Sangh (RSS).Rahul Gandhi was really impressed by the coordination between RSS and BJP. He also appreciated the working style of these two organisations, especially at the election time.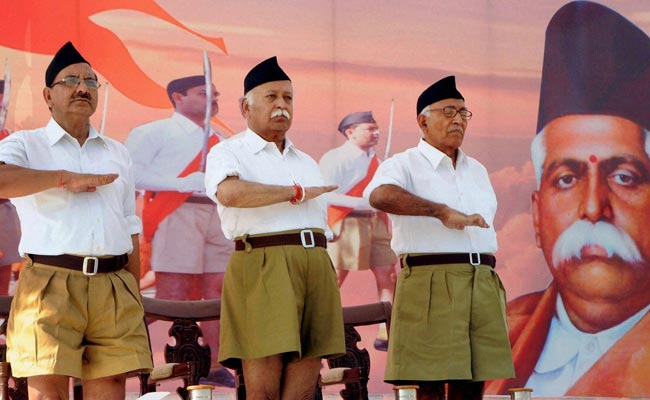 "The Congress needed to bring certain guidelines for better coordination, he told a meeting of returning officers of party elections earlier this week. The BJP has following the system for long. It is also mandatory that a senior RSS leader is appointed organising secretary to all BJP committees and takes care of coordination aspects", reported Deccan Chronicle.
Seeing Rahul Gandhi praising the RSS and BJP working style, every Congress leader present at the meet were left stunned. In the past, the whole nation had witnessed how Rahul Gandhi had abused, both, RSS and BJP. Below is the gist!
"They are not interested in women's rights. How many women are in the RSS? Have you ever seen women in shorts working with RSS? I have never seen. You see women in the Congress all the time. In the RSS you will never see women. God knows what mistakes women have committed that they cannot be a part of RSS", this was how Rahul Gandhi abused women.
Rahul Gandhi even blamed RSS for assassinating Mahatma Gandhiji but when a case was filed, he made a complete u-turn. "Rahul never blamed the RSS but blamed a person associated with the RSS", this was how his lawyer Kapil Sibal tried to save him.
Even the Supreme Court bench had bashed Rahul Gandhi!
"Why did you make a sweeping statement against the RSS branding everyone associated with the organization in the same brush… You can't make wholesale denunciation of an organization", said the Supreme Court bench in August 2016.
Not just Rahul Gandhi, even his great-grandfather Nehru had praised RSS!
The nation cannot forget the 1962 Indo-China war for two reasons. Firstly, the nation had to face a humiliating defeat and loss of soldiers due to poor governance of the then PM Nehru. Second and the most important thing is that the RSS was the only voluntary organisation that helped the nation day and night at the time of war.
Communist party had said its workers not to donate blood to the Indian Army during 1962 Indo-China war. But RSS worked at traffic signals at that time of crisis. Rashtriya Swayamsevak Sangh sent its volunteers all over Northeast borders with relief materials. Impressed by this, Nehru invited RSS to participate in the R-Day parade of 1963. This is the testimony to the services rendered by RSS during the 1962 war. So, Rahul Gandhi prasing RSS was expected.
Source: https://www.deccanchronicle.com/nation/politics/311217/rahul-gandhi-wants-district-state-unit-chiefs-to-not-contest-polls.html
---
Hansika Raj