Check this Twitter handle! You will find the vehement venom against India, Hindus, BJP and Nationalist Indians fiercely outpouring in each single tweet. You will also find a glaring love and comradeship for Pakistan, Muslims, Congress and their allies and all Anti-national forces that work on breaking India from within! No,no….she is not a Pakistani! The bitterness of Pakistani Journalists towards India is a lot milder when compared to this 'Indian' Journalist's hatred towards India! Yes, you guessed it right! She is none other than Mrs 2002 aka Sagarika Ghose! Let's look at her one of the disgusting tweets posted 2 days back-
Hahaha! Sheer genius @hemantmorparia pic.twitter.com/dNNYR6Mutp

— Sagarika Ghose (@sagarikaghose) May 30, 2017
It was no wonder that the Pseudo Liberals like Sagarika outrageously condemned Major Gogoi. Their hearts beat for the hired stone pelters and there is no love lost for the Indian Army. For the paid journalists like Sagarika, it is the prime duty to keep at flaring up the fake Kashmir unrest.  And the Stone Pelters form an important part of this orchestrated unrest because they do the risky ground work for petty cash. Hence we see Sagarika, Barkha , Rana and all the precious members of the Terrorism Nexus trying to create a sympathy for these (Hired) 'Freedom Fighters' of Kashmir. Sagarika and her sorts were seen attacking all the influential patriots who stood in support of Major Gogoi .
Wonder if @GautamGambhir has ever been to Kashmir…maybe he can spend a day at the home of a teenager blinded by pellet guns https://t.co/HHmgeO7LU0

— Sagarika Ghose (@sagarikaghose) April 14, 2017
We also know how obviously intolerant Sagarika Ghose  is towards Hindu sentiments. Just because Hindus get pained by cow slaughters as they think cows as their sacred mother, Sagarika mocks and insults their sentiments. Check her tweet with regard to the Beef Ban issue!
@Joydas @NameFieldmt yum. Bhakts are yelling try frozen meat! But I like my non-veg, fresh and dripping blood…

— Sagarika Ghose (@sagarikaghose) September 10, 2015
To ridicule the latest outrage of Hindus over the barbaric public cow slaughter by the Congress Youth members in Kerala, Sagarika shared  Hemant Morperia's cartoon picture jeering at both the sentimental issues for Indians in one go – Cow slaughter and the safety of Indian Soldiers.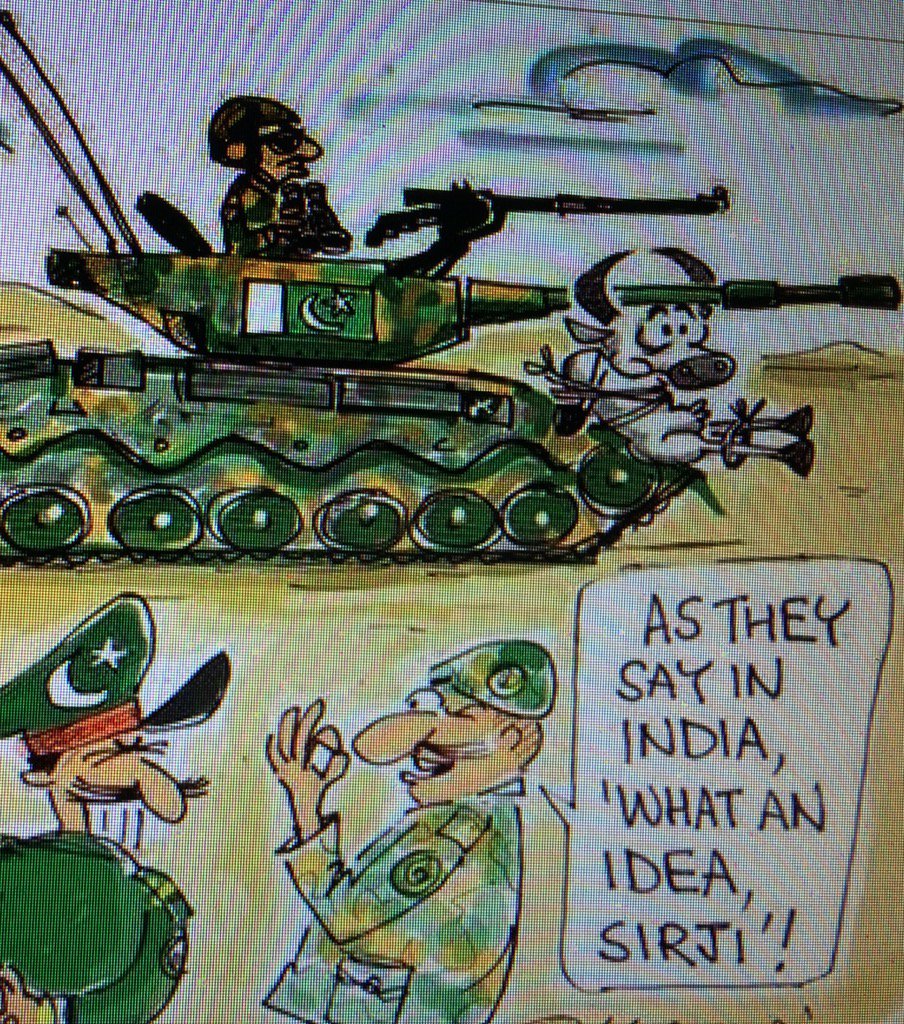 These Pseudo Seculars dare to sneer at 80 Cr Hindus because there is no unity among Hindus. Congress has broken the pride for Hinduism and divided Hindus on the basis of castes in their long rule of 60 years. But this time these enemies of India have stretched it a bit too far. Their animosity for the Indian Army has brought all the Indians together. Their mockery of Hindu sentiments for the sacred animal Cow has united all Hindus. The strong stand of influential celebrities like politicians, sportspersons and artists against these meager anti-nationals has boosted the morale of all Indians.
Read a sample of how Indians showered a negative attention on Sagarika which she craves and deserves!
P1 Let trollig begin
P2 RW nut
P3 ? it
P4 Me patriot

Wht happd? "Sirji" didn laugh? pic.twitter.com/rOdA8Ncfb4

— Debjani Chatterjee (@devyanidilli) May 30, 2017
At first instance thought this pic was shared by Pakistani national… then I saw the Tweet handle, fir mera Shaq yakeen me Badal Gaya… ?? pic.twitter.com/2i9e4M1ye3

— Pakhi Shukla (@pakhishukla21) May 30, 2017
madam ji, plz forward this to ur Pindi bosses so they can try this tactic with us in LOC. Phir dekhiyo kaun hasta he, aur kaun rota he

— Aurobindo Kejruddin (@KejriTrolls) May 30, 2017
---
Jyothi Suparna Chincholi