In the 84 Congress Plenary, Rahul Gandhi had given an indication to the senior Congress leaders that "either quit from your post and else I will throw you out". Soon after this message, senior most Congress leaders decided to quit from their party posts.
Firstly, it started with the resignation of Gujarat Congress chief Bharatsinh Solanki and later on, Goa Congress President Shantaram Naik resigned from his post after he was inspired by Rahul Gandhi's speech. Now, it is the turn of the controversial actor-turned-politician Raj Babbar.
Sources have reported that Rahul Gandhi want to fill up his party only with his close aides. That's why he wants all the senior leaders to quit from their positions or else he might end up sacking them. The 47 year old Rahul Gandhi who still considers himself as a youth, is showing intolerance towards senior Congress leaders without hesitation.
Is Sonia Gandhi the next target?
If Rahul Gandhi doesn't show his nepotism, which he always did, then he is most likely to sack his 71 year old mother and the former Congress president Sonia Gandhi. As he said, the Congress party needs new leaders so why can't he start from his own family rather than sacking other senior leaders who sincerely worked for the party?
Bringing in new leaders is a conspiracy of Rahul Gandhi to promote dynasty rule. Shocked?
It is apparent that Rahul Gandhi doesn't have good bonding with most of the senior Congress leaders including Ahmed Patel. Meanwhile, Rahul Gandhi is advising to fill his party with young people. But, this is his strategy of regaining the power that is distributed among various Congress leaders who are not from any dynasty.
Yes, have a look at the below picture which is a mixture of 6 dynasties!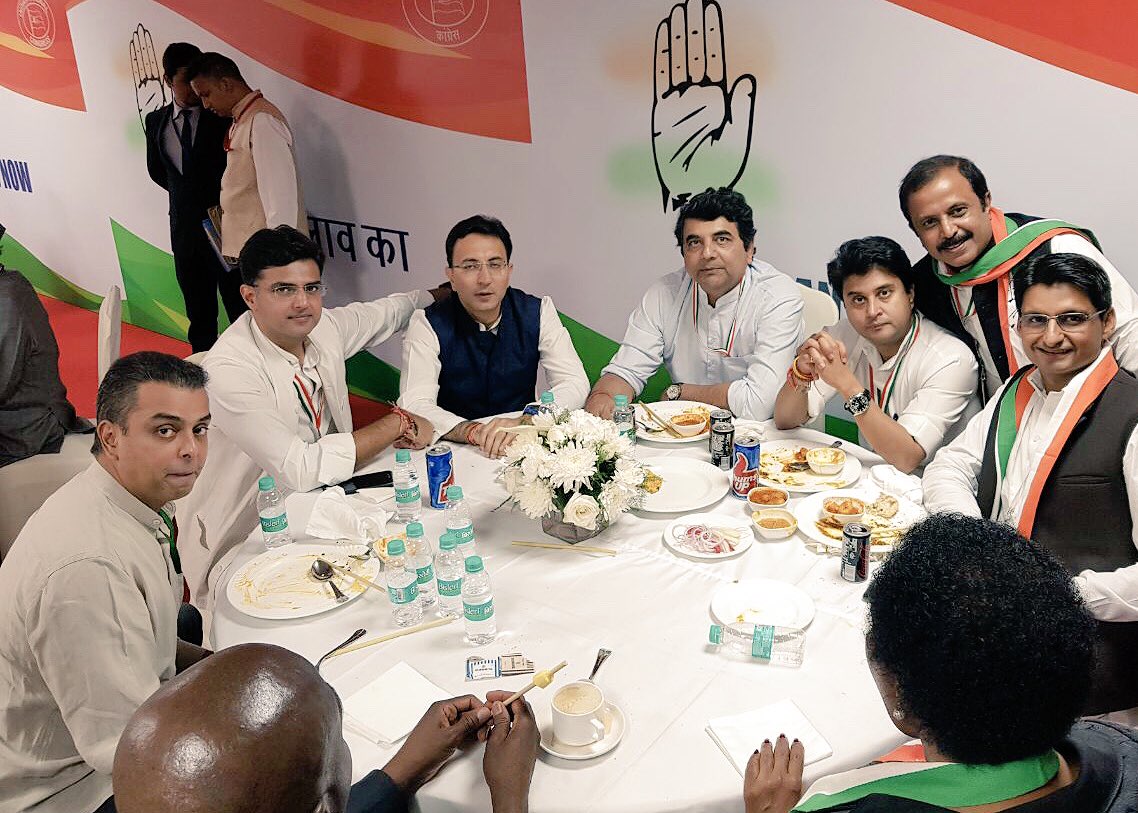 Deora Dynasty, Pilot Dynasty, Prasad Dynasty, Singh Dynasty, Scindia Dynasty and Hooda Dynasty (From left to right)
Have you understood Rahul Gandhi's master plan? If Rahul Gandhi just replaces the senior leaders with the above dynasts, then it would create a rift in the Congress party. That's why he is silently conspiring to gather the power by saying that he wants youth leaders.
Rahul Gandhi's fake love towards young leaders exposed!
If Rahul Gandhi really wanted to give an opportunity to the youths, then why Mr Siddaramaiah is the CM candidate in Karnataka? Why can't he select someone who is really young (not 47 years old Rahul Gandhi)?
Months ago, Meira Kumari was nominated for the Presidential elections but she was 72 years old. Similarly, the vice-presidential candidate backed by Congress, Mr Gopalkrishna Gandhi, was also 72 year old. Both of them were from a dynasty. So, again its proved that Rahul Gandhi embraced dynasty over dedicated youths.
Along with Dynasty, Rahul Gandhi has embraced another "D"!
The Congress president has taken a deadly tool to win the elections. This man who has lost 32 elections back-to-back, now has embraced the "divide and rule" tactic to win the elections. The then UPA Government had rejected the demand for recognition of the Veerashaiva Lingayat community as a separate religion on the Census form, but now, Rahul Gandhi wants to separate Lingayats and Veerashaivas from Hinduism.
---
Hansika Raj