When many people disclosed the truth about Sonia Gandhi's background Congress people called it fake and made fun of us. However Sonia Gandhi had never denied it anywhere.
Now, Sagarika Ghose, the wife of Rajdeep Sardesai and close aide of the Gandhi-Nehru family has confirmed the news about Sonia Gandhi was true. Subramanian Swamy and many others had given information that Sonia Gandhi was not a Cambridge or Oxford studentr but was a school drop out who later was working in a bar in Italy as a waitress.
But Dr Swamy was ridiculed saying he was spreading fake news against Sonia Gandhi, inspite of him providing proof that there were no records of a person called Sonia Gandhi or Antonia Edvige Albina Maino (her real name) studying in Cambridge or Oxford Universities.
But now we are very glad that one of her close aide has confirmed the reports in her tweet. Take a look.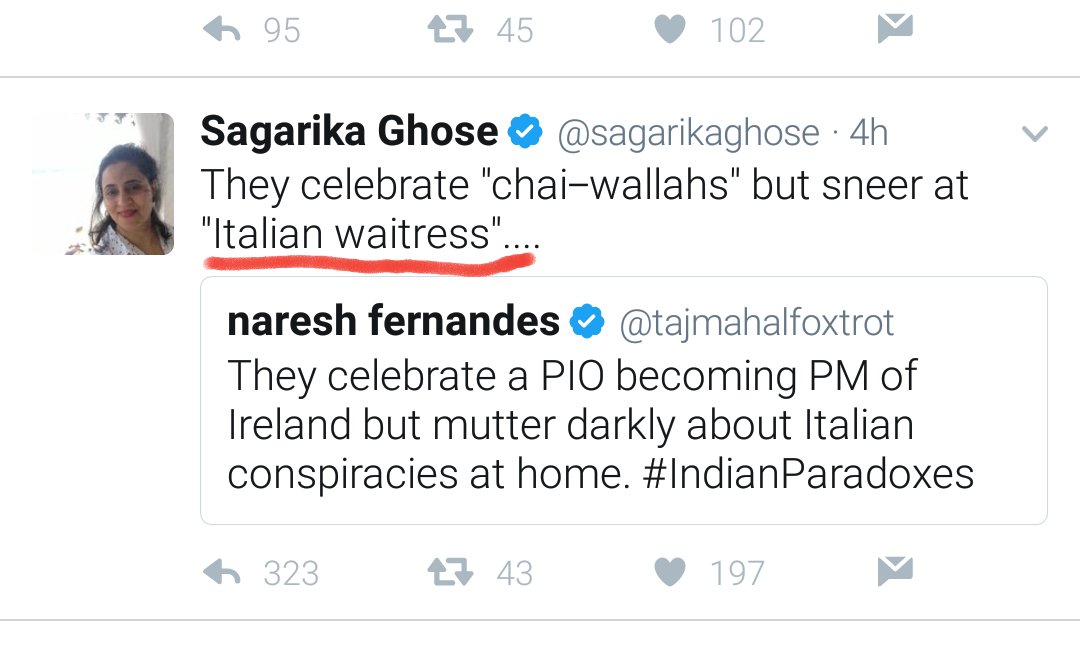 She did not stop there, but also confirmed that Nehru was a Charmer with ladies!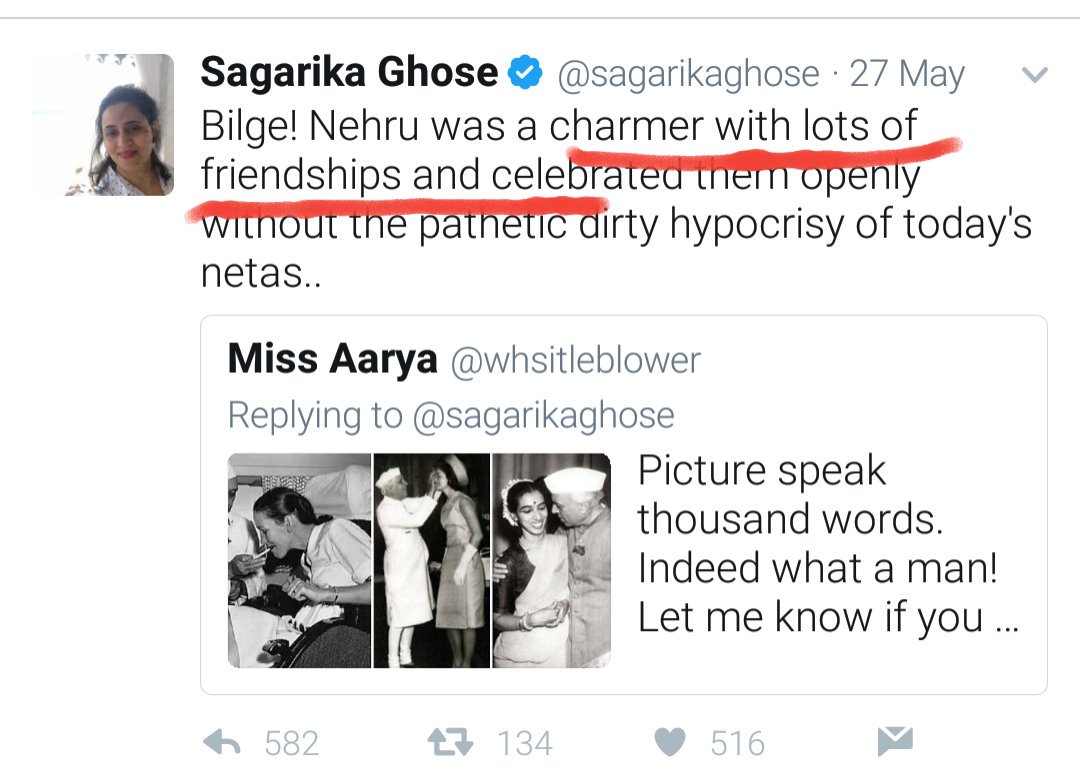 If anyone else say this, then they are called Modi Bhakts and right wingers, but since Sagarika, a hard core liberal, secular and a Congress supporter has said these things, it makes people believe it. Until now they claimed Sonia being a waitress was just a rumour, but now we can confirm the news. Good for Congress!
---
Aishwarya S