Since one week, many people have been continuously indulging in spreading fake news. First it was on bullet trains, then fake pictures of police attacking BHU student and now, fake news on Mumbai stampede.
The Hindu News paper online portal yesterday carried out an article written by Vedika Chaubey which said that a dying women was molested by some bystanders during Elphinstone stampede which happened last week. The writer of the Hindu news portal made disgraceful comments against bystanders who were trying to help the women caught in the stampede and misinterpreted the incident as molestation.
She blamed the government and police for the incident and tried to malign the Railway department. But soon, their fake news was again busted on social media and made to apologize publicly.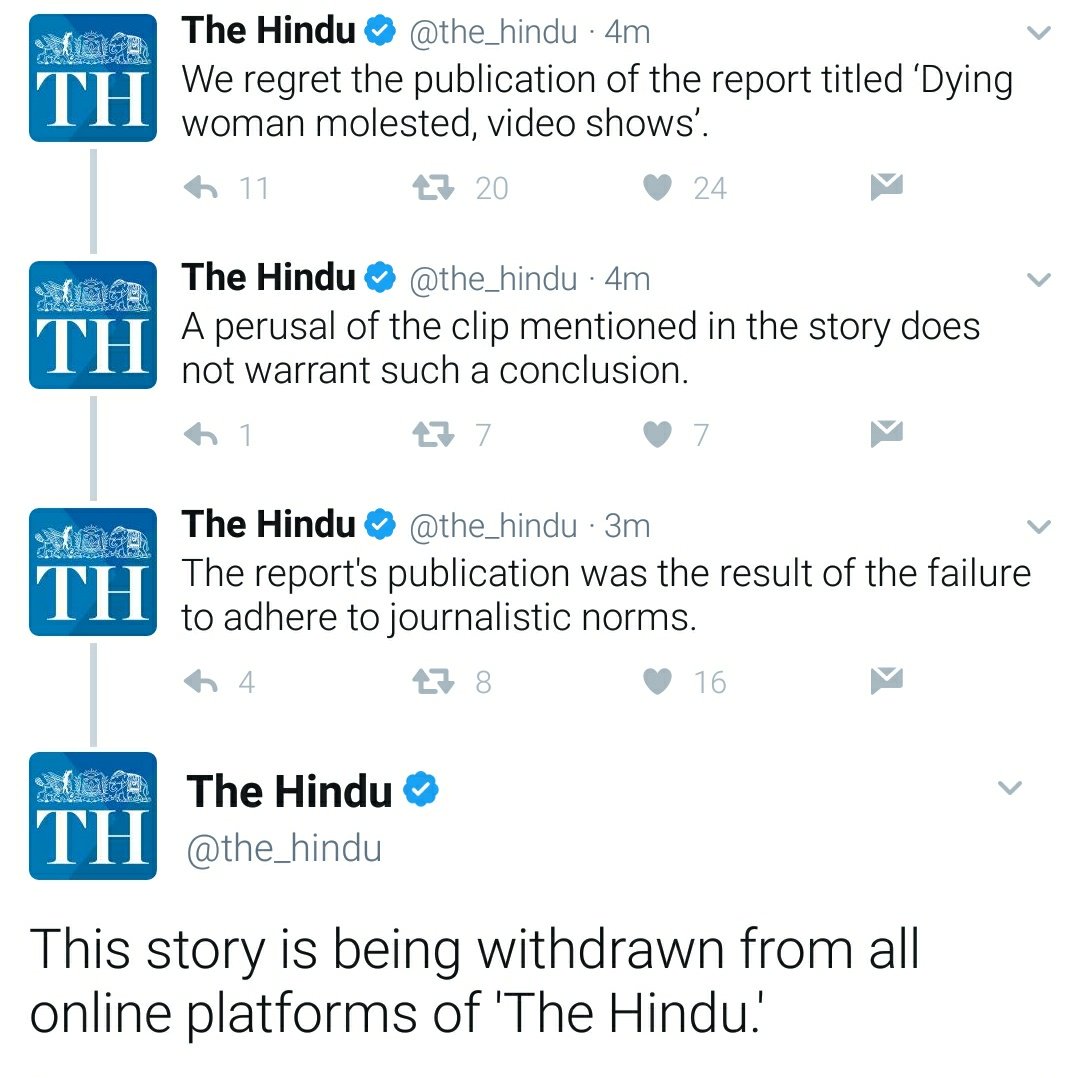 Without verifying facts, many so called journalists tweeted against Railway minister and Mumbaikars.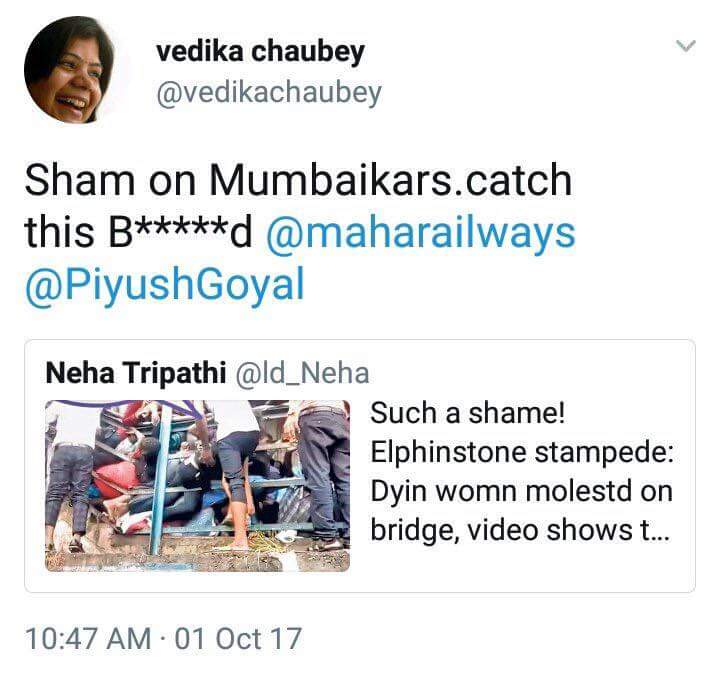 This is not the first time these people have spread fake news, but keep repeating the same every time and later tender a regret less apology to escape punishment.
---
Aishwarya S